Blaza Klemencic profile
Last updated on .From the section Olympics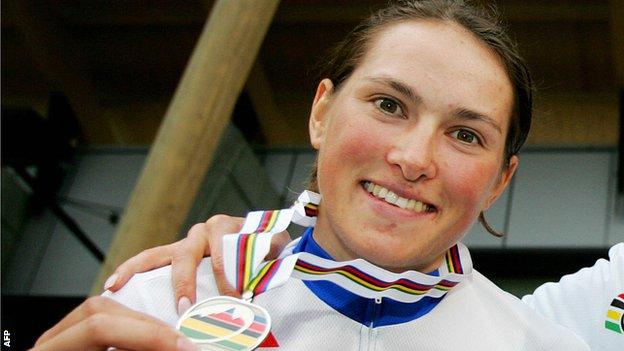 Cycling (Women's Mountain Bike)
Career highlight
Blaza Klemencic is a Slovenian cross-country racer who specialises in the non-Olympic marathon event. Despite her preference for longer distances, she competed in the cross country at the Beijing Olympics, and finished in 21st place.
Career other
Klemencic's best result in the marathon was at the European Championships in 2004 when she won gold.
Did you know?
Klemencic lives in Bukovscica, Slovenia.