Lotte Friis profile
Last updated on .From the section Olympics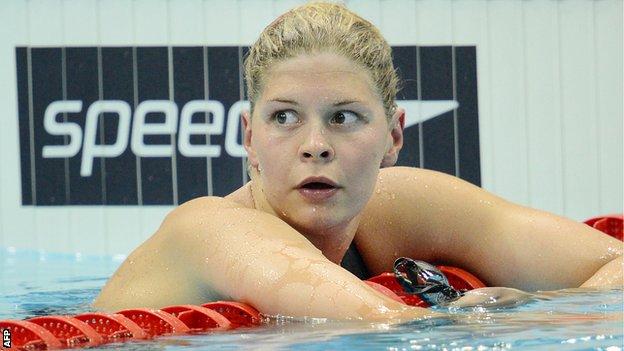 Swimming (Women's 800m Freestyle)
Career highlight
In recent years, Denmark's Lotte Friis has emerged as a versatile and successful swimmer. In her only previous Olympic experience, she won bronze in the 800m freestyle at the Beijing Olympics in 2008.
Career other
At the 2010 European Championships in Budapest, plus the 2009 and 2011 World Championships, she has won gold in both the 800m and 1500m freestyle.
Did you know?
Friis has suffered with knee problems as one leg is 1.5cm longer than the other.