Sports bodies could lose cash unless they improve governance

By Gordon Farquhar
BBC sports news correspondent
Last updated on .From the section Olympics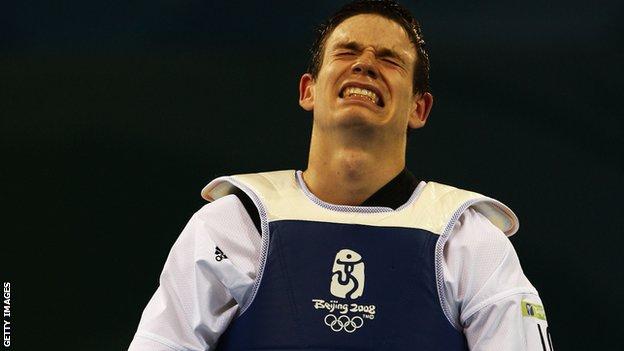 UK Sport has warned the Olympic and Paralympic sports bodies that some of their funding could be withheld if they fail to improve their governance.
Chief executive Liz Nicoll said all governing bodies needed to improve.
She said: "It's fair to say that there aren't any models that are excellent. The leadership and governance aspects have not progressed at the rate our performance system has developed."
UK Sport distributes lottery and public funding to elite sports.
Nicoll's comments come as a number of Olympic sports have become embroiled in selection rows for the 2012 games.
In Taekwondo, -80kg world number one Aaron Cook is threatening legal action after being left out of the squad in favour of Lutalo Muhammad, who is ranked almost 50 places below him.
Nicoll said: "Everybody within the system will be reflecting on the lessons learned.
"Athletes should expect really clear and transparent selection policies and expect to be able to have a discussion to understand those policies.
"I think the big lesson for taekwondo to have learned is about communication with athletes.
"We don't see appeals in every sport, and I think you don't see appeals when there's confidence in the individuals who have the responsibility to make those very tough calls."
Sports will face a new system of funding triggers over the next Olympic cycle based on meeting set governance targets.
"The sports know it's an agenda item for us that's equally as important as performance," added Nicoll.
"If they've got great governance and leadership, it'll give us more reassurance about the potential of that sport to deliver medals."
Olympic and Paralympic sports will face an anxious wait after the games until UK Sport announces the individual sport funding levels for the four years until the 2016 Games in Rio de Janeiro.
Nicoll said: "We've got to make big decisions. We're going to reintroduce the triggers and all the sports know this.
"Targets will be set around improved governance and actions that have to be achieved within a certain time-frame, with sports knowing that if they don't achieve those, it'll impact on their funding."
Nicoll defended UK Sport's record in obliging sports to be better run and said that, where problem individuals were identified, sports would be expected to act.
"The message from us is, if there are any blockers in the whole way you manage your sport, that are going to inhibit your potential, that will have an impact on our relationship and on our investment," she said.
"We are very aware that we need to use the lever of public funding to promote positive change within the sports."