London 2012: Olympic sport this week
Last updated on .From the section Olympics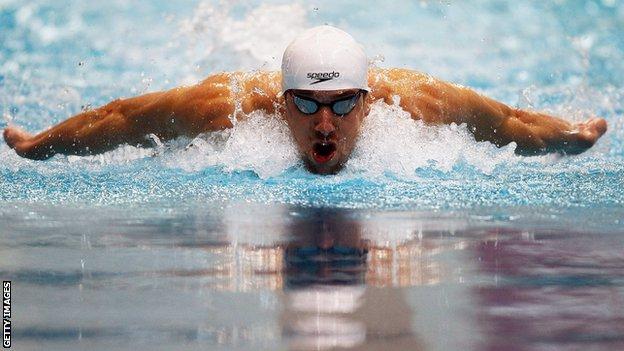 MAJOR EVENTS THIS WEEK
TENNIS - Wimbledon (25 June - 8 July); the 126th Wimbledon Championships are followed by the Olympic tournament in a month's time. Men's fourth seed Andy Murray was confirmed as a member of Team GB last week. Live coverage on BBC One, BBC Radio Five Live, Five Live Sports Extra & BBC Sport website.
ATHLETICS - European Championships, Helsinki, Finland (27 June - 1 July); with the GB Olympics team due to be finalised next week, this could be the final chance to catch the eye of the selectors. The majority of athletes already selected for London 2012 will not be competing in Helsinki but Mo Farah is an exception. He defends his 5000m title on Wednesday evening. Live coverage on the BBC Red Button, BBC Radio Five Live & BBC Sport website.
The IPC European Championships, the last major athletics event before the Paralympic Games, takes place in the Netherlands from 24-28 June.
ATHLETICS - Jamaica Olympic Trials (28 June - 1 July); Usain Bolt's defence of his Olympic sprint titles effectively begins here. The ultra-competitive men's 100m takes place at 0325 BST on Saturday morning. Follow Usain Bolt on Twitter.
CYCLING - ROAD - Tour de France (30 June - 22 July); the 99th Tour de France sees Bradley Wiggins aiming to become the first British winner in the race's history. Mark Cavendish, who won the green jersey last year, will be alongside him when the race starts in Liege on Saturday. Follow Bradley Wiggins on Twitter.
CYCLING - ROAD - Giro Donne (29 June - 7 July); the women's Giro d'Italia begins in Napoli and is considered the biggest race in the women's calendar, with the exception of the Olympic Games. Marianne Vos of the Netherlands defends the title she won ahead of Britain's Emma Pooley last year.
SWIMMING - USA Trials, Omaha, Nebraska (25 June - 2 July); all eyes will be be on Michael Phelps and Ryan Lochte, who are set to meet in four races. With only the top two qualifying in each event, there could be some high-profile casualties. Follow Michael Phelps on Twitter.
BEACH VOLLEYBALL - FIVB World Cup, Moscow (28 June - 1 July); the final Olympic qualifying tournament for both men and women. The World Cup winners and runners-up will book their place at London 2012.
TORCH RELAY, Great Britain (18 May-27 July); the flame continues its 70-day relay around the UK. You can watch live coverage and check the complete route here.
LAST WEEK'S HIGHLIGHTS
Proctor and Bleasdale break British records at athletics trials; triathlete Alistair Brownlee wins on World Series return; 16-year-old swimmer O'Connor selected for Team GB; sprint canoe gold for Heath & Schofield at European Championships.
ATHLETICS
Long jumper Shara Proctor and pole vaulter Holly Bleasdale set new British records at the Olympic Trials in Birmingham to seal their places in Britain's London 2012 team.
Proctor jumped 6.95 metres to beat the previous mark of 6.90m set by Bev Kinch back in 1983, while Bleasdale improved her own record by one centimetre to 4.71m.
Dwain Chambers won the men's 100m but his Olympic place is not yet confirmed as his time of 10.25 seconds was short of the Olympic 'A' standard.
A total of 33 British athletes qualified for the Olympics at the trials in Birmingham over the weekend. The full list is here.
At the US Olympic trials, Ashton Eaton broke the 11-year-old world record in the decathlon, scoring 9,039 points to surpass Roman Sebrle's previous record by 13.
Olympic champion Bryan Clay will not be able to defend his title after failing to register a legal throw in the discus and finishing 12th overall.
TRIATHLON
Alistair Brownlee is firmly back in Olympic triathlon title contention after comfortably winning his World Series return in Kitzbuehel.
World champion Brownlee, 24, suffered an Achilles tendon tear in February and missed the first three races of the season.
He came back impressively at the weekend, finishing ahead of brother Jonny and Javier Gomez, one of the Brownlees' leading rivals for the Olympic title in August.
Nicola Spirig of Switzerland won the women's race with GB's Helen Jenkins resting.
SWIMMING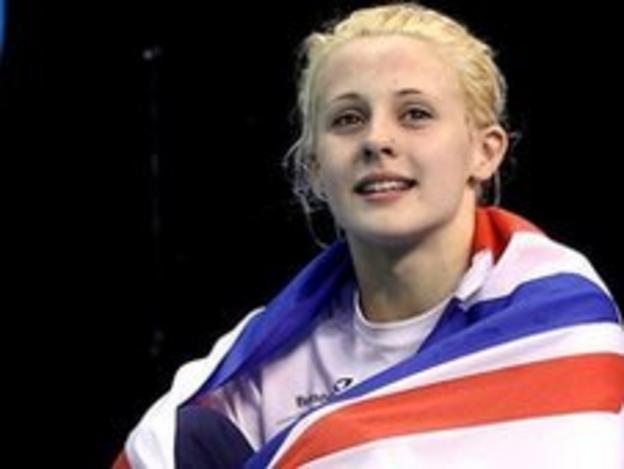 The British Olympic Association (BOA) has finalised its 44-strong swimming team for London 2012.
David Carry, Antony James, Steph Proud, Grant Turner, Marco Loughran, Chris Walker-Hebborn and 16-year-old Siobhan-Marie O'Connor were the final names to be added.
The seven's inclusion came after their displays at the ASA National Championships, held last week.
Double Beijing 2008 Olympic champion Rebecca Adlington has been added to the 4x200m freestyle relay squad.
CANOE SPRINT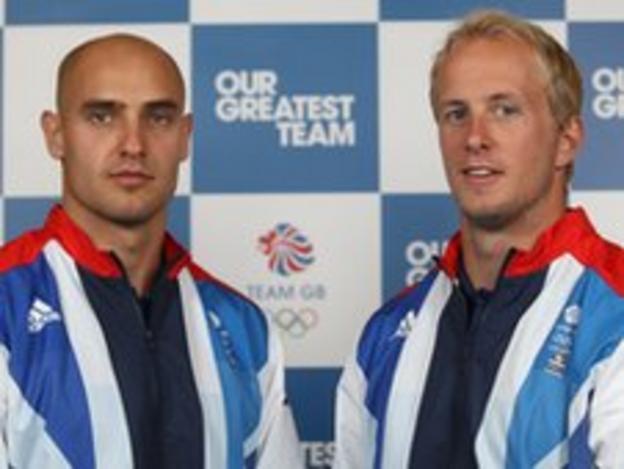 Britain's Liam Heath and Jon Schofield warmed up for the Olympics by winning K2 200m gold at the European Canoe Sprint Championships in Zagreb, Croatia.
It was their third European title in a row as they fine-tune preparations for the Olympics, with the canoe sprint schedule starting on 6 August.
Ed McKeever took bronze in the K1 200m, and Rachel Cawthorn was fourth in the K1 500m.
Olympic champion Tim Brabants missed out on the 'A' final in the K1 1,000m after finishing fourth in his semi-final.
GYMNASTICS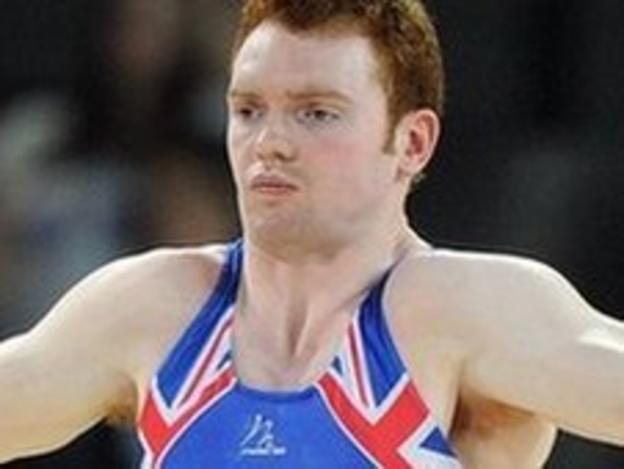 Daniel Purvis retained his men's senior all-around title at the British Championships as 15-year-old Rebecca Tunney took the women's crown in her first year as a senior.
Purvis, 21, recorded a score of 91.550 at the Liverpool Docklands Arena to win for the third successive year.
Tunney sealed the women's title with 56.750 points, which she hopes will give her an Olympic place when the team is announced on 4 July.
Beijing bronze medallist Louis Smith produced an outstanding display to record a score of 16.200 on the pommel horse, while Beth Tweddle won on the bars.
ARCHERY
Great Britain's Larry Godfrey backed up his belief that he's in the form of his life by reaching his first World Cup final at the weekend.
The 32-year-old, ranked 16 in the world, eventually had to settle for silver after losing to 92nd-ranked relative newcomer Luis Alvarez of Mexico.
Godfrey also won team bronze in the USA alongside Great Britain team-mates Simon Terry and Alan Wills.
BASKETBALL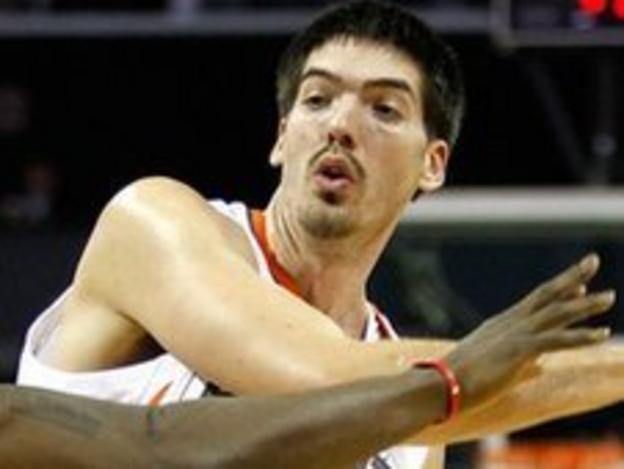 Byron Mullens will miss the Olympics because of an injury, depriving host Britain of one of its three NBA players.
The 7ft Charlotte Bobcats center, who has an English mother, is suffering with a long-standing toe problem.
Mullens received his British passport in March and hasn't yet played for Britain.
GB coach Chris Finch said: "It is disappointing but we have a very strong squad in camp."
OTHER NEWS
Saudi Arabia is to allow its women athletes to compete in the Olympics for the first time.
Officials say the country's Olympic Committee will "oversee participation of women athletes who can qualify".
However, the most likely Saudi woman to compete, showjumper Dalma Rushdi Malhas, has failed to qualify following an injury to her horse.