Venue profile for London 2012: Eton Dorney
Last updated on .From the section Olympics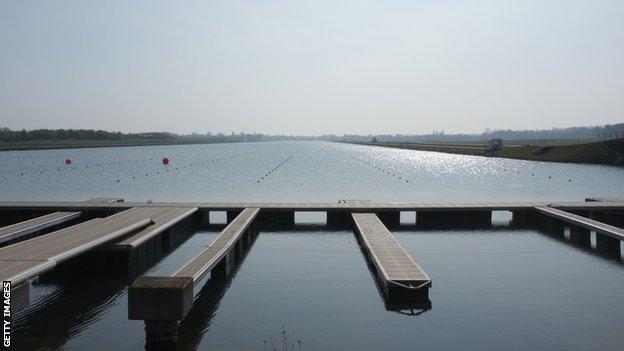 Dorney Lake has been re-named 'Eton Dorney' for London 2012.
It is a purpose-built lake privately owned by Eton College, whose rowing teachers came up with the idea of a still-water lake as a safer alternative to the River Thames in the 1960s.
It took several decades to plan and was not completed until 2006, with further improvements in 2010.
Eton Dorney will be used for the rowing and sprint canoeing events during the Olympics, meaning it will see action for all but two days of the Games.
With a capacity of 30,000, that will bring a lot of visitors to the Buckinghamshire venue, which is 36 miles west of the Olympic Park.
It has already hosted several major events, including the 2006 Rowing World Championships.
Enhancements to the Olympic venue include a new bridge and improved access to the site for cars.
Legacy
Eton Dorney is open to the community throughout the year and is used by more than 100 schools and clubs, as well as universities and the military.
The flat, straight paths that run alongside the lake are popular with runners throughout the year and the venue is also used for a variety of triathlons, duathlons and other charity and corporate events.