London 2012: Teenager Savanah Leaf in Team GB volleyball squad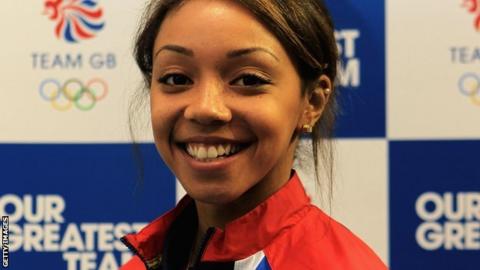 Savanah Leaf has been selected for Great Britain women's Olympic volleyball squad even though she only joined the team in April.
The 18-year-old, who was born in London and raised in the United States, makes the squad, captained by Lynne Beattie.
Canada-born Jason Haldane, 40, is in the men's team.
"It's been stressful for the last three months because I've been working for the last 20 years to reach this point," said the CSKA Sofia player.
Team GB are making their volleyball debut at the Olympics.
The men's team, captained by 25-year-old Ben Pipes, achieved impressive results by beating Mexico and Egypt at the 2011 test event.
They will face stern opposition at the Olympics, as they have been pooled with Bulgaria, Australia, Italy, Poland and Argentina.
The women's side have been grouped alongside Russia, Algeria, Italy, Dominican Republic and Japan.
GB men: Ben Pipes, Kieran O'Malley, Dami Bakare, Nathan French, Mark Plotyczer, Chris Lamont, Mark McGivern, Peter Bakare, Jason Haldane, Andrew Pink, Dan Hunter, Joel Miller.
GB women: Lucy Wicks, Ciara Michel, Lynne Beattie, Rachel Bragg, Joanne Morgan, Grace Carter, Savanah Leaf, Rachel Laybourne, Maria Bertelli, Lizzie Reid, Janine Sandell, Jennifer Taylor.