100 Team GB contenders for London 2012: Robbie Grabarz
From the section Olympics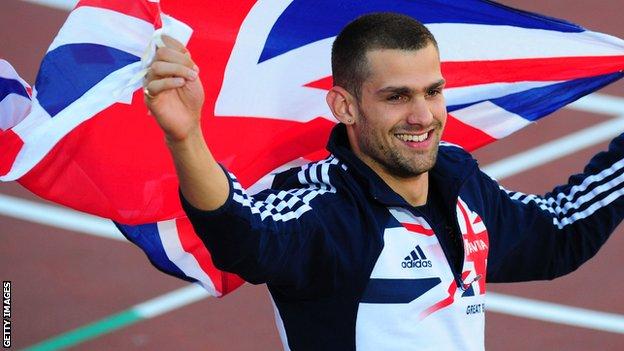 High jump
Career highlight
Enfield-born Grabarz continued his remarkable rise from Lottery funding reject to world-class athlete by winning European gold at the end of June. He is the first Briton to claim the European high jump title for 62 years.
He has jumped a career-best 2.36m this summer, an improvement of eight centimetres on his previous best.
Career lowlights
Grabarz had his funding withdrawn last autumn after a terrible season in which he finished down in 23rd place at the European Indoor Championships and failed to make the team for the World Championships in Daegu. At the end of 2011, he was ranked 44th in the world.
Grabarz says there were personal issues that affected his performance. His coach, Fuzz Ahmed, says there is a "massive difference mentally" in Grabarz this year.
Did you know?
The former Cambridgeshire county hockey player posed naked earlier this year for gay magazine Attitude, his modesty protected by a strategically-placed Union Jack.