London 2012: BBC to show GB Olympic football warm-ups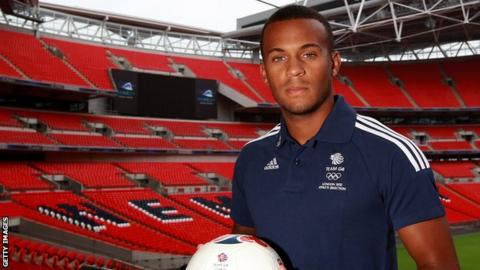 The BBC will show the warm-up games for Team GB's men and women's football ahead of London 2012.
BBC One kicks off its Olympic football coverage on Friday 20 July, live from the Riverside Stadium, Middlesbrough.
Team GB women take on Sweden at 15:45 BST (16:00 BST kick-off), followed by Great Britain's men against Brazil at 19:30 BST (19:45 BST kick-off).
It will be the only chance to see the teams play before the Olympic football tournament begins five days later.
Team GB women take on New Zealand at the Millennium Stadium (16:00 BST kick-off) on 25 July, while the men's team start their competition against Senegal at Old Trafford (20:00 BST kick-off) on 26 July.
Both of Team GB's opening group games will also be live on BBC One.