London 2012: Brazilian Hugo Hoyama's Olympic milestone
Last updated on .From the section Olympics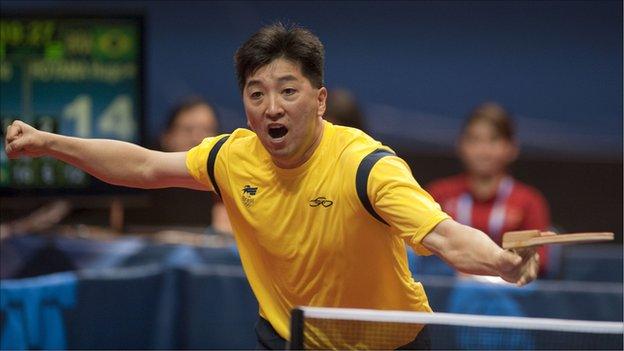 Table tennis veteran Hugo Hoyama will equal the Brazilian record for most Olympic appearances when he competes in his sixth Games at London 2012.
The 42-year-old left-handed, penhold grip player from Sao Paulo will join five-time Olympic sailing medallist Torben Grael in reaching the milestone.
Hoyama has left empty-handed in all his previous Olympics, but is a 10-time winner at the Pan American Games and broke the Brazilian record for most gold medals in the competition.
He told BBC Sport: "It doesn't matter how old you are. I always tell players that not everybody can become the champion or the president, but you must have a target if you wish to succeed."
Hoyama, a descendent of Japanese immigrants who arrived in Brazil in the early 1900s, made his Olympic debut at the 1992 Barcelona Games and hopes his longevity will inspire other Brazilians to take up sport.
Here he recalls his experiences at every Games in which he has competed.
BARCELONA 1992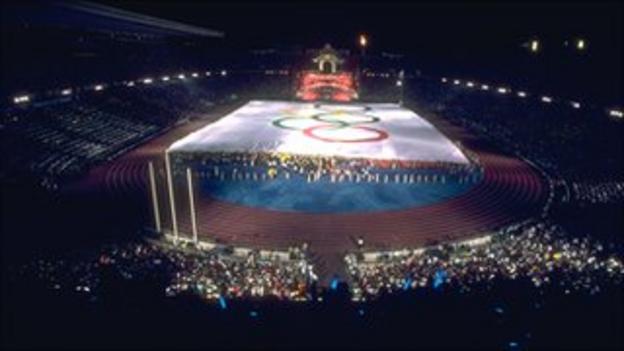 "I was 23 years old when I went to the 1992 Barcelona Games and it was the biggest moment in my life. The 1988 Seoul Games, when table tennis made its first appearance at the Olympics, was a great moment for all players and supporters.
"I watched in awe and something inside me changed during that summer as I became really focused on making it to the next Olympics and representing my nation.
"I lost at the first stage in the single and doubles, but managed to beat two tough opponents in my group.
"I was satisfied that I had tried my hardest and the Barcelona Games gave me the confidence to believe I could play at the highest level.
"It wasn't all bad for Brazil as our men's volleyball team won gold and Rogerio Sampaio also won gold in judo. Swimmer Gustavo Borges won silver in the 100m freestyle."
ATLANTA 1996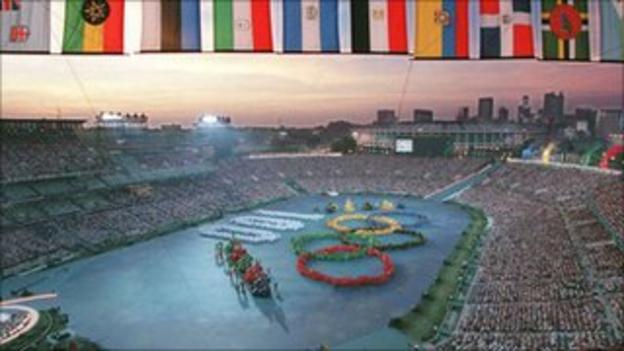 "Three weeks before the 1996 Atlanta Games, my doubles partner Claudio Kano was killed in a motorcycle accident in Sao Paolo.
"He was a very good friend and his death was a very sad moment. I began to reconsider whether I should participate in the Games, but I knew he would have wanted me to play so I decided to go to Atlanta.
"I managed to get to the last 16 in the singles but lost at the first stage in the doubles. In my group matches, I beat the much-fancied Dexter St Louis of Trinidad and Tobago and also Sweden's Jorgen Persson, who was tipped to win a medal.
"Our Olympics team returned home as heroes after achieving three gold, three silver and nine bronze, to create a new Brazilian record of 15 medals at the Games."
SYDNEY 2000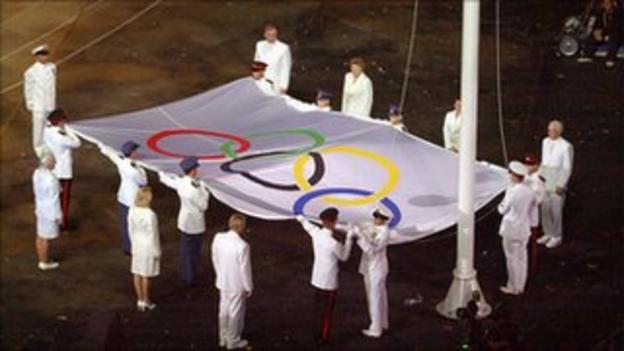 "I was in my early thirties during the 2000 Sydney Games. Sydney had a fantastic atmosphere but I must admit that my performance was not that great. I lost in the first stages of both the singles and doubles.
"I was disappointed with the way I lost matches by losing focus and concentration at key moments.
"However, I believe we learn more when we lose because when we win everything is fine, but when we lose we have to try harder and learn from our mistakes. That is what makes you stronger.
"This time Brazil did not win any golds but we did manage six silver and six bronze medals."
ATHENS 2004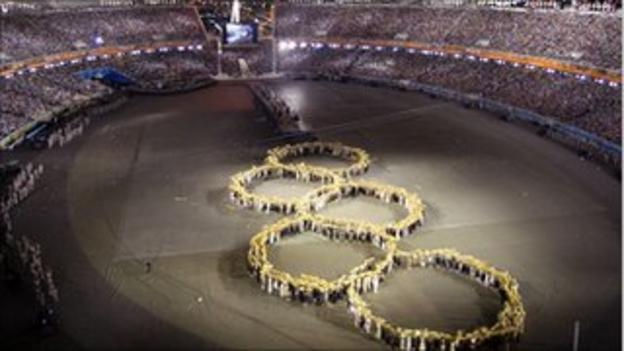 "I made it to the last 128 in the singles and last 64 in the doubles at the 2004 Athens Games.
"I remember being frustrated with my performance and when I returned home my friends asked me why I had used so much foul language.
"I was surprised because I didn't realise that my matches were televised live in Brazil. I was embarrassed by my actions and apologised for my behaviour.
"Brazil managed to get five gold, two silver and three bronze."
BEIJING 2008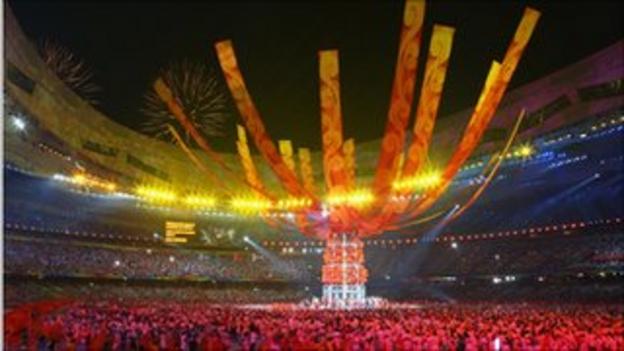 "It was announced before the 2008 Beijing Games that a team event would replace the doubles. The reason was to try to make the doubles more competitive after China had dominated the previous Olympics.
"It was a blessing in disguise for me. I had suffered an injury in 2007 and had to stop playing for nearly four months. I was out of the single events but my coach was very supportive and picked me for the team event.
"We had a good tournament although it was the same story with China, who dominated again and took gold in the new men and women's team events. We finished tied in ninth place but overall the Brazilian squad returned home with three gold, four silver and eight bronze to equal our best tally of 1996 with 15 medals."
LONDON 2012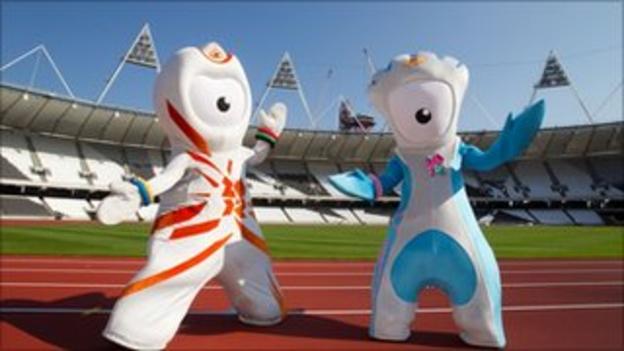 "I am really excited to be going to the London Games and I am going as if it's my first Olympics.
"The most important lesson I have learnt is that if you try your best then nobody can fault your efforts.
"The message I want to send to the younger generation is to enjoy the experience while you can and look after your body and mind, and then maybe you too can have a long career in the game."