London 2012: Reed Kessler jumps the equestrian age barrier
By Ollie Williams
BBC Olympic sports reporter
Last updated on .From the section Olympics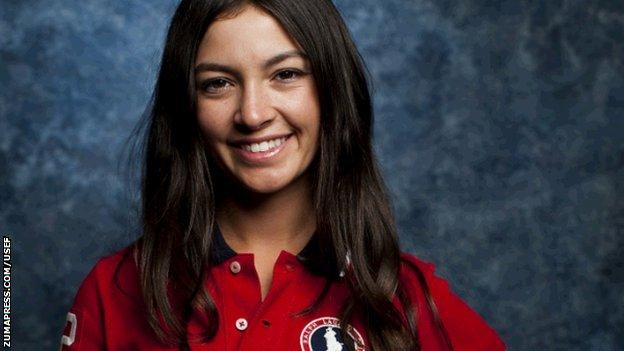 How best to sell equestrian sport to North America? Meet Reed Kessler.
In a sport better known for the longevity of competitors who reach the Games well into their 50s, 60s or even 70s, Kessler is 17 and one of the best showjumpers in the United States.
"The publicity for the sport has definitely been growing," Kessler tells BBC Sport. "I have a public Twitter account and I've had thousands and thousands of people, young kids, reach out and say they've just started riding and my story is inspiring.
"I think it's fantastic and people say I've done so many interviews, don't I get tired? But it's so good for the sport, I'm happy to do them."
That's the other thing: Kessler is switched on. As one Canadian newspaper phrased it under the heading "American phenom", she is a "smart cookie". When she speaks, it is with the conviction and self-assured clarity of someone in their mid-30s, not a teenage Olympic debutant.
"A million people have already asked me about it, it's alright," she laughs as the subject of her age is broached. "It's been like that my whole life - 'Oh my God, you're only insert-age-here' - I'm used to it."
Equestrian sports demand more athleticism from the horse than they do the rider so, while competitors must be fit, age is not as detrimental to an equestrian's career as it usually proves for gymnasts or sprinters.
In turn, that means the elite circuit is home to riders carrying decades of experience at the highest level. To be 17 and among the handful of riders, in a country the size of the United States, that warrant an Olympic place is already an achievement, before the Games have even begun.
"In showjumping my parents have been riding for about 30 years, so I've always wanted to ride too and it's what I've been doing my whole life," says Kessler.
"I have pictures of myself at six months old, in a basket on my pony, learning to steer with my stuffed animals.
"I only started at senior level in January," she adds, casually. "It's a big transition. My horse had never jumped on that level either so it was both of us finding our feet.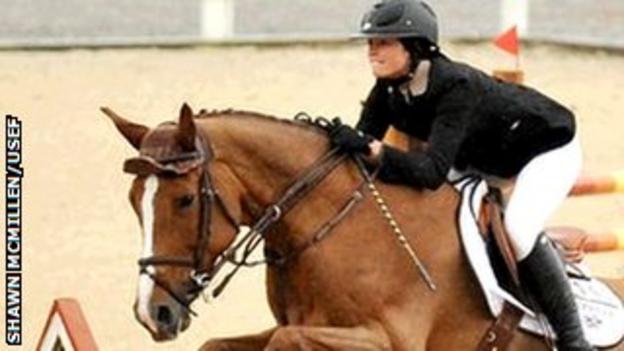 "I couldn't do the biggest-money classes, the highest level, but I have been doing senior divisions for the past two years. I've competed against all of these riders at a lower level.
"We had our last Olympic trial and it's kind of like going to a mock Olympics. Most people, their first time doing the Olympic trial, it's meant to be a struggle - but my trainer was very confident, she said I was going to finish in the top three and make the team. I had no idea, until the end, that I could.
"Our chef d'equipe eventually called me and when the phone rang - the phone had rung a million times that day - for some reason I knew it was him. He told me I was ranked third in the shortlist and it was amazing, I was speechless."
Selection to the team makes Kessler the youngest Olympic showjumper in United States history and is accompanied by two things: a leap in the world rankings from 169th to 81st, and a tidal wave of media attention.
By the time Kessler speaks to us, she has made a break for the UK and is holed up with her British boyfriend - Tim Gredley, also a showjumper - in Newmarket, far from the madding crowd. The break gives her a chance to regroup ahead of the biggest event of her young life.
"I've been constantly watched and televised for the past four or five months. So many silly things can go wrong in such a long span of time, it's a lot of pressure to keep the horses feeling good and keep performing," she says.
"Now that we've finished as strong as we started and been selected, it's a big load off. When it was over, I slept for 14 hours - I was exhausted.
"Obviously my story is big publicity for the sport so I've done a million interviews. The horse has had a few days off so I thought I'd take some time for myself. I'm not over here very long, just a little vacation after all this drama of the past few months.
"Now that I've made the team, I've got to work even harder. I expect us to bring home medals, that's what being selected for the team is all about. Making the team is just the beginning - it's going to the Games, representing our country and winning."