50 worldwide contenders for 2012: Valentina Vezzali
From the section Olympics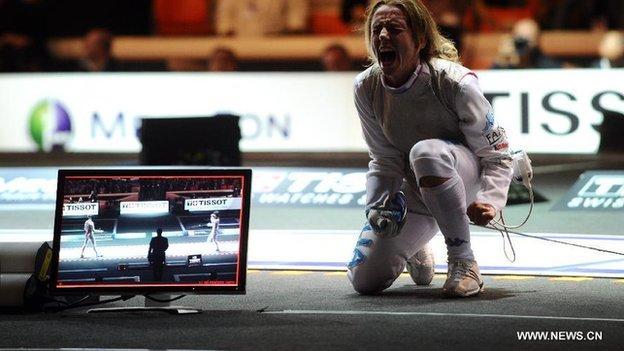 Fencing (individual and team foil)
Born: 14/02/74
Career highlights
The Italian could underline her status as one of fencing's all-time greats this summer by becoming only the fourth Olympian to win four consecutive gold medals in the same individual event.
A medal in both the individual and team events would see her surpass fellow Italian foilist Giovanna Trillini as the most decorated women's Olympic fencer of all time, with nine medals.
She is a 13-time world champion, winning her sixth individual crown in 2011, and has earned 11 European gold medals and 11 overall World Cup titles.
Personal
She was born on Valentine's Day (hence her name) in a small town north of Rome that also produced Giovanna Trillini, the eight-time Olympic medallist who Vezzali is vying to eclipse.
Vezzali, married to lower league ex-footballer Domenico Giugliano, gave birth to a son in 2005.
Did you know?
Vezzali has been named as Italy's flagbearer for the Opening Ceremony in London.