Luciana Aymar profile
Last updated on .From the section Olympics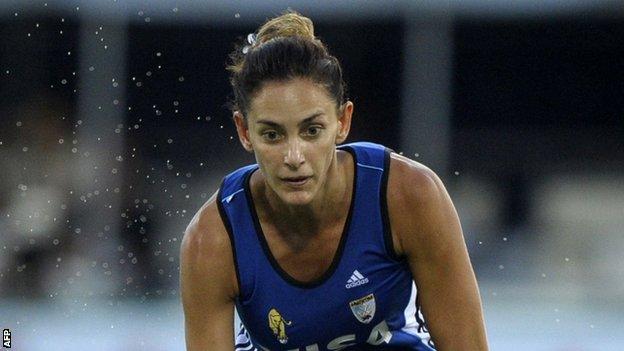 Hockey (Women's)
Career highlight
Aymar is seen in Argentina as the "Maradona of hockey" and was the greatest figure in the golden age of The Lioness, the succesful Argentine women's hockey team.
Among her accomplishments she has won two gold medals at World Cups along with a silver medal and two bronze medals at the Olympics.
Career other
She has been chosen as the best player in the world seven times, four of them in row.
Did you know?
Aymar turned down a lucrative offer in 2010 to appear on the cover of Playboy magazine in Argentina. "I have fans who are children and it didn't seem right to me to link my image with the magazine", she said in a interview with the Spanish media.
Information provided by BBC Mundo