London 2012: All medallists to be drugs tested at Olympics
Last updated on .From the section Olympics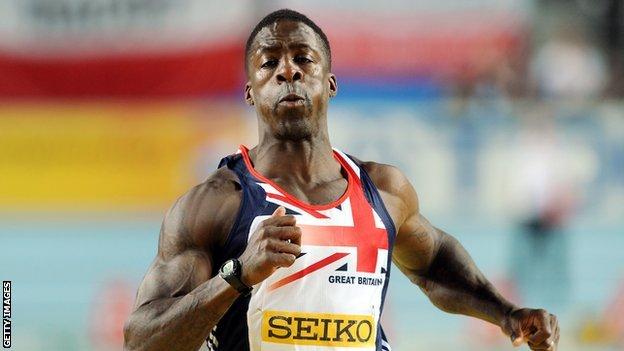 London 2012 will see the biggest anti-doping operation in the history of the Olympic Games.
Half of all the competitors are to be tested for drugs, with 150 scientists set to take 6,000 samples between now and the end of the Paralympic Games.
Every competitor who wins a medal will also be tested.
Team GB's Phillips Idowu, Beth Tweddle, David Weir, Graham Edmunds and Marlon Devonish are fronting a campaign highlighting the anti-doping programme.
Sprinter Devonish won an Olympic gold in the 4x100m relay at the 2004 Athens Games.
He said: "Winning an Olympic medal is the best feeling in the world and as an athlete it's so important to know that anyone who stands on the podium has got there through their own hard work and dedication, not by doping."
Team GB sprinter Dwain Chambers and cyclist David Millar will compete in London after the British Olympic Association's policy of punishing drug cheats with lifetime bans was overturned by the Court of Arbitration for Sport.
More than 1,000 people will staff the anti-doping laboratory, with up to 400 samples tested every day for more than 240 prohibited substances.
Double gold medal-winning Paralympic swimmer Edmunds was part of the winning 4x100m freestyle relay teams in Athens and Beijing.
"Winning medals is like an addiction," he said. "Once you have one, you want another.
"It's my biggest motivation. And knowing you've reached the podium because of all the hard work you've put in - nine sessions a week, two hours each session, three gym sessions a week for four years - is the greatest feeling.
"I'm confident that everything possible is being done to catch drug cheats at London 2012 and that makes these Games really special."