BBC to broadcast next four Olympic Games after IOC deal
Last updated on .From the section Olympics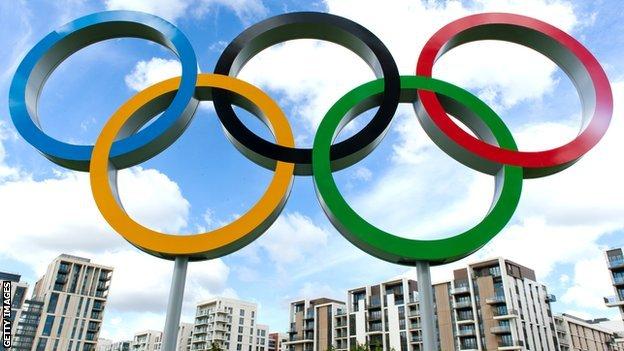 The BBC has secured the television, radio and digital broadcasting rights for the next four Olympic Games.
In an agreement finalised with the International Olympics Committee (IOC), the BBC will cover the Winter Olympics in Sochi and Pyeongchang in 2014 and 2018 respectively.
The 2016 Summer Games in Rio and the Olympics in 2020 also fall under the new broadcasting contract.
"It's terrific news," said BBC director-general Mark Thompson.
The BBC is about to undertake its most comprehensive coverage of an Olympic Games yet, with live broadcasts of every Olympic sport from every venue throughout the 19 days of London 2012.
There will 2,500 hours of live Olympic sporting action, more than 1,000 hours more than Beijing 2008.
The new agreement extends an unbroken run of the BBC broadcasting Olympic Games stretching back to Rome 1960. The first Olympics to be broadcast on the BBC came from London in 1948.
Thompson said: "I'm delighted that the Olympic Games will continue to be broadcast exclusively on the BBC into the 2020s.
"It's a tribute to the enduring partnership between the BBC and the Olympic movement."
Barbara Slater, director of BBC Sport, added: "This news will come as a massive boost to our teams who are about to undertake our most ambitious sports broadcast ever at the biggest sporting event in our country's history.
"The Olympic Games has always been significant as an event that brings the nation together as well as a catalyst for broadcasting innovation and we're delighted that BBC Sport can now continue to deliver on these traditions."
The London Olympics get under way later this month, with the opening ceremony taking place on Friday, 27 July.
No host city has yet been named for the 2020 Games.
Istanbul, Tokyo and Madrid are the three candidates, with the IOC due to make its selection in Buenos Aires on 7 September 2013.