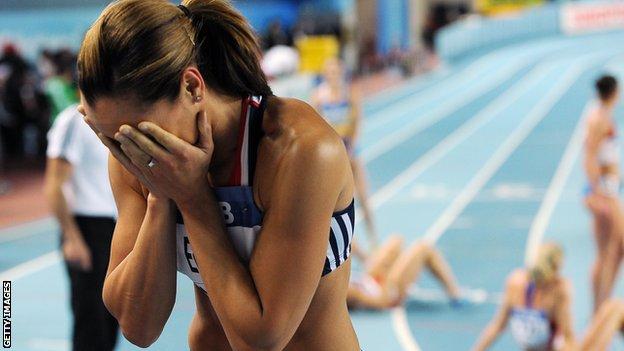 To excel in the Olympics you need the right body to suit a particular event but there is also a combination of other factors that are often not recognised. This week, Ben Oakley from the Open University looks at some of the more leftfield factors that make a champion.
Coming second is not something most coaches recommend but, with hindsight, most champions recognise that this is one key to success. How athletes respond to failure and learn from it is part of what shapes a champion.
Winning was fairly easy for Steve Redgrave as a teenager and he figured "all I've got to do is follow what the coaches are telling me and Olympic success will happen. It wasn't until the 1983 worlds when I didn't make the top 12, it suddenly dawned on me, it's about how hard and how well you prepare. That was the turning point in my career".
His rowing partner and World Olympic Dreams presenter Matthew Pinsent also tasted failure, finishing second at the 1993 World Championships.
"Some people can lose and very quickly get out the emotional bandage that is the 'we did our best' routine," he says. "Much more likely is that I settled for second well before the race was over, talked myself into a corner and never got out of it. Sport is full of opportunities to learn, but really useful ones can be painful."
Studies of champions suggest a common characteristic: their ability to have a vision or a vivid awareness of what it takes to succeed. So, gold medal performance comes from a hunger to fulfil a goal just out of reach but also understanding how to get there.
Technical
Coming second often highlights what an athlete needs to improve, whether technique or the whole training regime, as opposed to a complacent champion who doesn't feel the need to improve anything.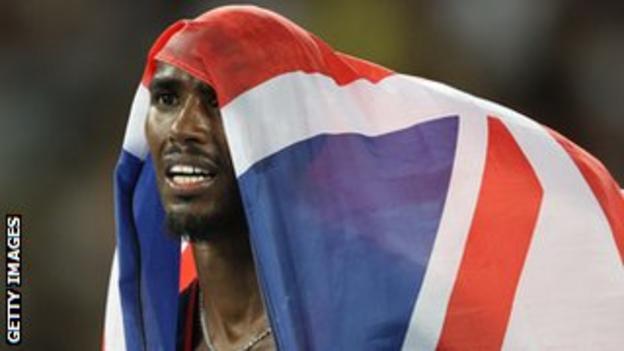 Consider how Mo Farah has a clear vision of what it takes to succeed. After a number of years without success, he started to spend long periods away from his young family training in Kenya before relocating to Oregon, USA, to work with Alberto Salazar in 2011. At the 2011 world championships in South Korea he took silver in the 10,000m and gold in the 5,000m.
Significantly, after finishing second in the final of the 10,000m, he identified his need for a faster final lap time of 51 or 52 seconds to claim gold.
Jessica Ennis has also tasted failure. She missed the 2008 Olympics through injury but has so much drive and hunger that she tried something seemingly impossible: she changed her long jump take-off leg from right to left to avoid a repeat injury.
Mental
Coming second imbeds an incredibly powerful motivational spur to do better. A top athlete or team with something to prove after Olympic disappointment is almost unstoppable. Michael Johnson (who performed poorly at the 1992 Games thanks to food poisoning) and Jessica Ennis came back to dominate world championships in post-Olympic years.
US gymnast Shawn Johnson, who won a gold and three silver medals in 2008, recalls a similar hunger: "I remember the 2007 world championships and making many mistakes and missing out on a medal. I was considered a serious contender on the balance beam. I just remember that feeling and the fire lit inside me to never want to feel it again."
Ryan Lochte, a three times gold medalist in the swimming pool, takes a different approach and convinces himself he is the underdog "I like to be the hunter, it helps me motivate myself". The mindset of an underdog is partly about proving oneself and surpassing expectations perhaps in Lochte's case taking some of the pressure off himself.
Resilience: Innate or learned?
Being 'mentally tough' or 'resilient' is often talked about when dealing with setbacks. There is an ongoing debate whether this is a personality trait or it can be learnt. Are champions born with the mental tools to withstand pressure and coming second or is it something they learn?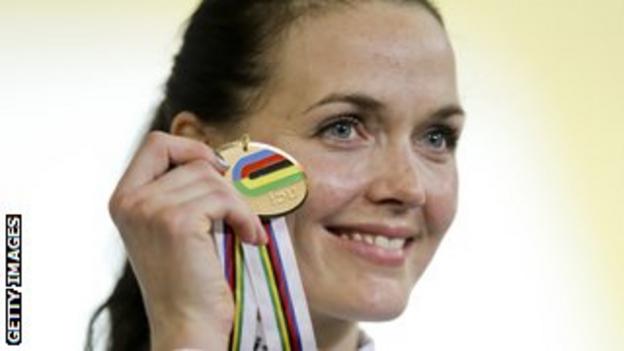 Track cyclist Victoria Pendleton who underperformed at Athens in 2004 came back to multi-gold medal success in Beijing four years later. She says that, "over the years I have had to learn to become a lot tougher, a lot harder and lot more assertive, verging on aggressive … those aren't natural characteristics for me". For her, she has learnt to be resilient over time.
For me, resilience is also something about athletes having a robust self-esteem with an identity that is not too defined by performance results so they can maintain their emotional stability and work out how to improve. As Jonathan Edwards, Olympic triple jump champion has said, "athletes, like everyone else, need to strike the right balance between who they are and what they do".
Chasing or being chased
There is a paradox here though. On their way to the top, athletes talk about chasing the elusive gold medal standards and finishing second can occasionally help this by identifying technical and mental improvements. However, once they become champions they have a difficult adjustment to make in shifting their motivational orientation from chasing to being chased. Michael Johnson's response to this was his striving "to be the best I can be" which draws on the belief that to successfully defend a championship is often viewed as the mark of a true champion.
There is then ample personal testimony that finishing second can help you become a champion but it seems champions only appreciate this after they have retired. And as we'll see in the rest of this series there are plenty of other factors that influence the making of a champion. Tomorrow, I'll look at how being religious can be an advantage.