How to build an Olympic champion: Be religious
Last updated on .From the section World Olympic Dreams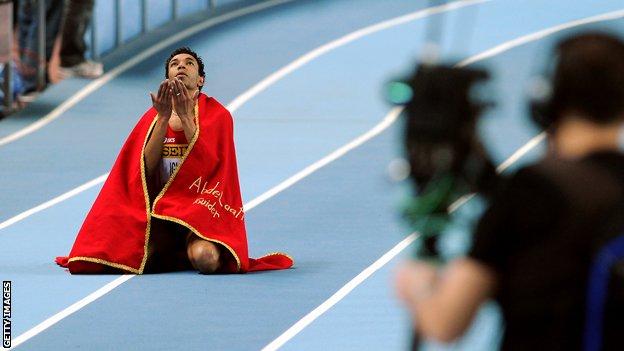 To excel in the Olympics you need the right body that suits a particular event but there is also a combination of other factors that are often not recognised. Ben Oakley from the Open University looks at some of the more leftfield factors that make a champion.
"I think God has a big role to play in sporting activities especially sometimes when you're injured or things aren't going as well as expected. I think he's the one that can keep you on the righteous path".
For Trinidad's Jehue Gordon, a 400m hurdler that World Olympic Dreams have been following for the last two years, religion is a huge part of his life.
Similarly, US gymnast Shawn Johnson admits: "My religion and faith play a huge part, if not the biggest part, in my career. It gives me the strength and stability to believe in what I'm doing and see my dreams and goals through. It gives me meaning which is more than a medal or score could ever do for me. I pray before every meet and sometimes before every routine."
These athletes have enjoyed their share of success but how exactly does religious faith aid athletes?
Religion as placebo
Religious belief in sport, as author Matthew Syed investigates in his book Bounce, can be seen as a potent example of a placebo effect.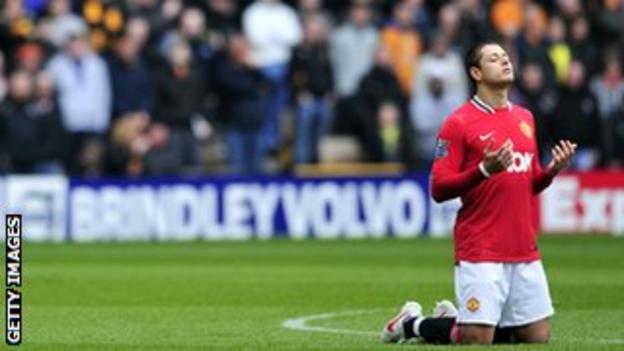 The power of religious belief in sport can reduce anxiety, enhance identity and self-confidence, helping athletes navigate the stressful environment they inhabit.
Whilst religious belief may be in decline amongst the general UK population, in sport it seems quite the contrary. Consider the number of sportsmen you see crossing themselves as they run out on to the pitch, or those who point skywards after scoring a goal, attributing credit to God.
It is hardly surprising that the growth of respect for and tolerance of religious beliefs in the football dressing-room seems to be in inverse proportion to attendance at churches or mosques in our increasingly secular society. Even less surprising that most English Premier League football clubs have a chaplain who is busier than ever.
Intuitive fluency and self doubt
Rewind for a moment to one of the most popular and influential coaching books of the last century: The Inner Game of Tennis (1974). The overarching premise of this book is that optimal performance comes only when you perform intuitively.
As soon as you start thinking too much about the way you are playing, the nagging voice in your head starts articulating and expanding your self-doubt thus creating mental interference - a cerebral obstacle to intuitive fluency.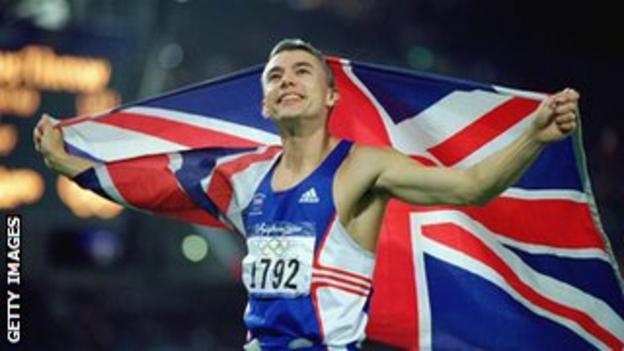 The Inner Game approach teaches athletes to avoid the opportunity for self-doubt by focusing on other things - such as the sounds of tennis play. Religion, in the shape of prayers and rituals, can help block out self doubt in a similar way.
This works on two levels. Firstly, some athletes use religious rituals to give them a sense of control over what happens before and during competition. It might be as simple as making a silent prayer as they enter the stadium, or having inspirational words from the bible stitched into your shorts, as World Champion boxer Evander Holyfield often did.
Jonathan Edwards, Olympic gold medallist in the triple jump, expresses this most clearly:
"My faith was pivotal to my success. Believing in something beyond the self can have a hugely beneficial psychological impact, even if the belief is fallacious. It provided a profound sense of reassurance because I took the view that the result was in God's hands and that God was on my side. It enabled me to block out doubt before I was due to jump." (Bounce, p143).
Ironically, it seems as though Edwards is gaining control by relinquishing responsibility for what is to happen. It is very much a determinist as opposed to an existentialist view of the world.
Personal identity
Secondly, religion seems able to give meaning to elite sport. Top level sport is inevitably a selfish activity. If, however, the process and outcome is viewed as being in God's hands, then it sanctifies the athlete's involvement and gives it meaning on a cosmic scale, bolstering the athlete's identity in the process.
A strong personal identity helps overcome events that might threaten their athletic identity such as the inevitable defeats, injury and non-selection.
In the materialistically dominated world of professional sport, a number of players - particularly from outside the UK - cite religious faith as a crucial source of personal meaning in their lives. According to one psychologist in the English Premier League, such players say they have been able to maintain motivation and correct focus during difficult critical moments by reminding themselves of God's unconditional love for them.
With such beliefs, playing sports becomes part of God's plan in the athlete's minds, making it easier to deal with the ups and especially the downs. In the process, who knows? It may also help them keep sport in perspective. For those without religious faith other beliefs such as a commitment to superstitions or rituals can fulfill a similar role in dealing with sport's uncertainties.
In conclusion, religion in itself isn't beneficial, it's just symbolic of a champion's faith in their ability and a small part of sport psychology as a whole and as we'll see in the rest of this series there are plenty of other factors that influence the making of a champion. Tomorrow, I'll look at the importance of where you grew up.