London 2012: Elena Baltacha thrilled at Team GB experience
Last updated on .From the section Olympics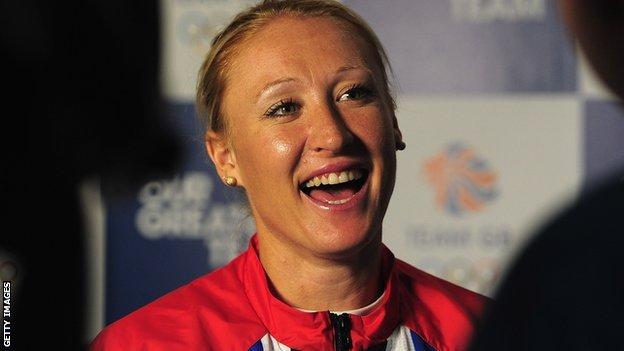 Elena Baltacha has admitted she can still hardly believe she will be part of the London Olympics.
The 28-year-old from Ipswich will compete for Team GB in both the singles and doubles competitions at Wimbledon.
"I've experienced playing Federation Cup for the last 11 years and that's been absolutely amazing.
"I love representing my country and to be part of something this big, I still have to pinch myself that I'm part of it," said Baltacha.
"I can't sum up how much it means to me to have finally been selected and to be part of such an elite group of athletes."
Baltacha's father Sergei won a bronze medal playing football for the USSR at the Moscow Olympics in 1980.
And her mother Olga was due to compete at the Games in the heptathlon, only to instead stay at home to look after Elena's brother.
"After seeing the footage of my dad at the Olympics, hearing the stuff he said to us about his experiences and seeing his medal, from a young age I really wanted to do that [compete in the Olympics]," Baltacha told BBC Sport.
A dozen years ago, she won a silver medal for Scotland at the Commonwealth Youth Games and she added: "I'm going to give it one million per cent - it's going to be fantastic to have it here at home and the support we're going to get is going to be unbelievable."