London 2012: Team GB is best ever - BOA chairman Moynihan
Last updated on .From the section Olympics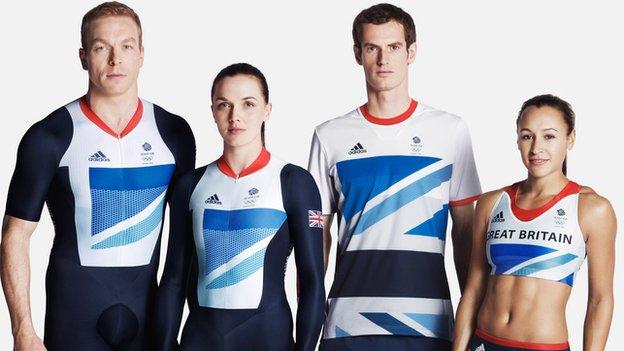 The British team for London 2012 is the best ever, according to British Olympic Association chairman Lord Moynihan.
The 542-strong Team GB is targeting fourth place in the medal table.
"Performance is at a level never seen before," he told BBC Sport, adding that the team is "the best prepared and best supported in Olympic history".
"Our aspirational goal is to match Beijing and come fourth, but nobody should be under any illusions how tough an assignment it will be," he added.
Speaking at a news conference in east London with the opening ceremony less than week away, Moynihan also took the opportunity to pay tribute to Britain's Bradley Wiggins, who is on the verge of becoming the first Briton to win cycling's Tour de France.
"We've been on a long journey and it is appropriate that Bradley Wiggins is closing in on an outstanding success," added Moynihan.
"His cycling team is not a team of stars but a star team, and that is the type of approach we have taken to in building this Team GB for the Games."
Although confident of Team GB's potential, Moynihan is under no illusions about the threat posed by the other major sporting powers.
"The performance of teams such as Germany and Australia will be of the highest standard," he warned.
"China will come here and deliver extraordinary success and you can be sure the United States will be determined to deliver outstanding success also.
"And if you look at any country, one that has made significant strides is Germany and they will not want to sit back and see Team GB, Russia, United States and China in front of them.
"I am under no illusion that it will be major task and very tough to match the success of Beijing."
Elite performance director of the BOA Sir Clive Woodward echoed Moynihan's sentiment but said he was relishing the challenge after several years of planning.
"We've spent three years preparing for this and we are looking forward to the start," said Woodward.
"It's incredibly competitive but we've prepared the athletes as much as we can on what it will be like to compete at a home Olympics so they can perform to the best of their ability."