London 2012: Trampolinist Kat Driscoll grateful for Tracy Whittaker
Last updated on .From the section Olympics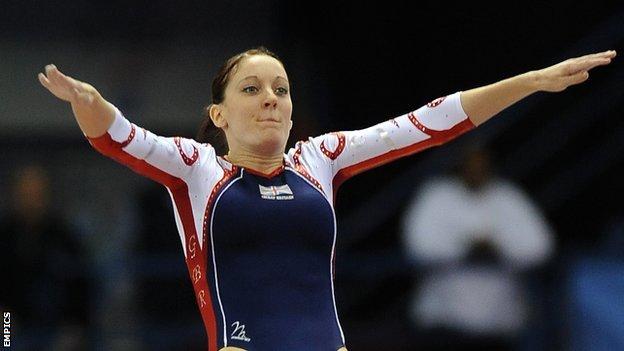 Trampolinist Kat Driscoll says the experience of coach Tracy Whittaker will be crucial in her bid for success at London 2012.
The 26-year-old from Chatham competes on Saturday.
She told BBC Sport: "Part of the process of getting Tracy involved is that she's been heavily involved in two Olympic cycles.
"There aren't many people in Britain that have experience in the Olympics. She's fantastic to have on the floor."
She added: "If you get a bit agitated or nervous she knows the right thing to say to calm you down or get you going.
"It's nice to know when you go out to compete that the person with you is all you need and more.
"She's got the experience and the personality to go with it to make sure you do what you do every day in the gym."