The Chinese view of London 2012
Last updated on .From the section Olympics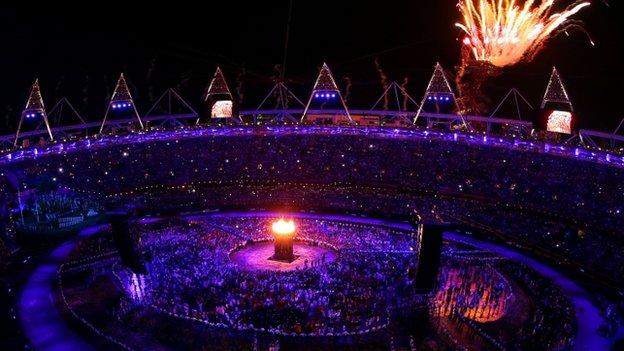 Having staged an Olympics of their own in 2008 in Beijing, China has been watching London's Olympic preparations with special interest.
The Chinese audience had to overcome the time difference to watch the London Olympics opening ceremony, which began at 04:00 Beijing time.
Comparison with Beijing's spectacular ceremony of four years ago was inevitable, and opinion was definitely divided, although many commented on the humour of the ceremony.
A reader called "yunjin chengfeng 998575" posted on the Chinese microblogging site Sohu: "I got up at 4 in the morning to watch the opening ceremony, and was very disappointed; the countryside scenery looks like a circus, not attractive at all, it is like watching a drama, with no Olympic passion. It is no comparison to the Beijing opening ceremony."
But reader Dong You Xi Dang doesn't agree. He thought the London show was completely different from the Beijing ceremony, with different rhythm - "it conveys pleasure, participation, and it is perfect," while xiangjun8000 summed it up: "The London ceremony highlights that it is the people's game; the Beijing ceremony shows it is the authority's game."
Before Friday's opening ceremony, Chinese papers had conflicting views about London's preparations for the Games. Some praised Londoners' "confidence". But others called London's preparations "frugal" and "shabby".
Blogs were buzzing with excitement and anticipation, but some Chinese commentators also admitted to worries about London's security.
'Confidence and calm'
An article by Li Hongbing in People's Daily, before the opening ceremony, said: "The London Olympic Games look quite frugal and even shabby... Europe is after all in an economic crisis, and the British are indeed short of funds.
"But from another perspective, practicality and environmental protection are principles that have been given more importance, and this concept deserves to be studied by us."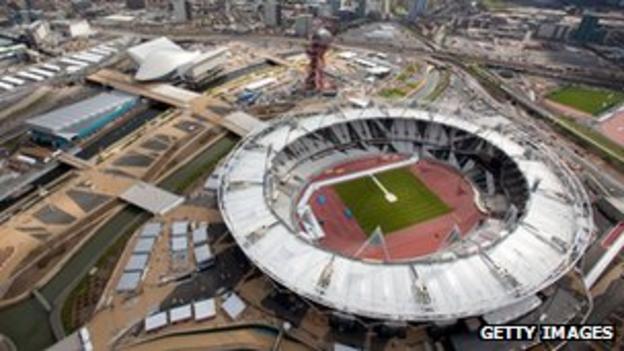 Sports commentator Lou Yichen from Oriental Sports Daily was unimpressed with Londoners' attitude to the Games. He said that for most British people, the Olympic Games seemed to be viewed as an ordinary event. What worried Britons the most, he said, were crowds swarming in from all over the world in the name of the Olympics.
An article by reporter Xu Liqun in People's Daily domestic edition said: "Behind the apparent indifference of Londoners lies their confidence and calm. From the first moment of arrival in London, one can feel the smooth and highly efficient organisation of the event."
A report by He Yangzi in Chinese newspaper Global Times said: "Some Chinese and even British commentators have voiced their impression that London is not going to match the extravagant opening ceremony of 2008. But how do we define whether one event is better than another?
"First of all, the Olympic Games are a moment for the host city. Therefore we need to answer which city could make the best use of the event to surprise the world".
When it reported Olympic fever in China, one report in Xinhua noted that Union Jack underpants were selling "like hot cakes" online.
The report said that, in one online shop, underpants with national flags - but most of all British - were the fastest-selling London 2012 souvenir.
In the past week alone, 5,500 Union Jack underpants were sold, equivalent to the total sales of the top five countries put together.
London's current economic situation has also been discussed at length by Chinese bloggers and internet users.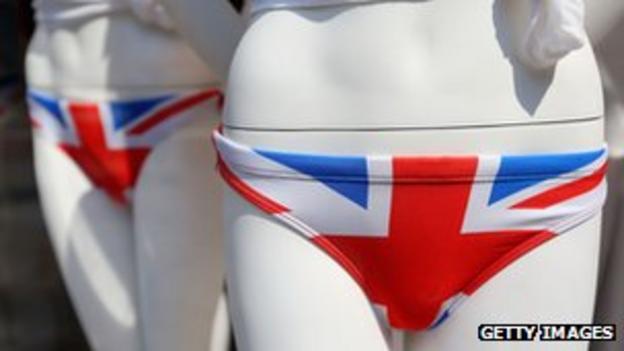 One Chinese Weibo social network user noted that it can't be easy for London to be a host after China and before Brazil, two of the world's emerging economic powers.
But some of those online are showing a great deal of sympathy. One tweet which said "it's no shame to be frugal" was retweeted countless times.
Security is another hot topic. One BBC Chinese reader was not impressed. He said: "Twelve hours after arriving in London, a Chinese journalist was mugged for £1,000 near the hotel [in which] he was staying. Clearly shaken, he went to the police station, but was told service is only available between 3-6pm!"