Rower Annabel Vernon on the most vital piece of Olympic kit

By Annabel Vernon
Team GB women's eight rower
Last updated on .From the section Olympics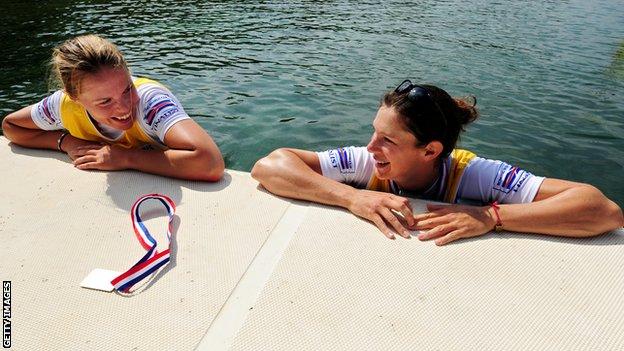 We're now safely ensconced in our London 2012 environment after getting back to the UK on Monday.
However, when we arrived at Heathrow there was one very important step to go through - accreditation. This is when we receive the identity card that bears our name, sport, country and role (for me, that's athlete).
It has a series of mystery numbers and letters on it, which signify which parts of the Olympic Village and venues the bearer is allowed into.
Much like a series of access codes, it also allows you to guess which sport the athlete competes in: ours say quite obviously "RO" but some are more cryptic and it took me most of the Beijing Games to guess "MP" (modern pentathlon).
It is hard to over-emphasise the importance of our accreditation, which probably gets missed by those not involved in the Games. Much like an initiation ceremony into the Freemasons or being enrolled into university, accreditation is everything. It means you're in. You're now officially an Olympian. It's your golden ticket.
In the women's eight, we drummed it into the first-time Olympians in the crew: never, ever take your accreditation off. If you lose it you'll have a nightmare trying to get a replacement and you won't be able to get into any venues. Even if it's your Olympic final: no accreditation, no entry.
Consequently this little laminated card will never leave your neck except to train and to sleep, and soon you get so used to it that it feels odd when it's not there.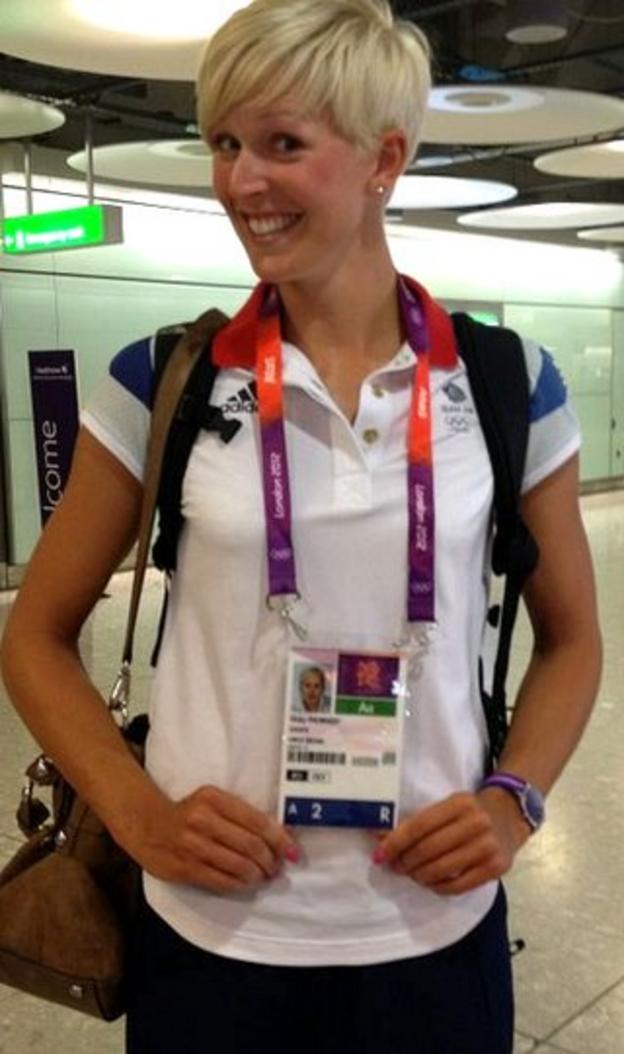 This caused a few problems for Vicky Thornley, who prides herself as one of the more glamorous members of the rowing team: "How am I supposed to accessorise with this?"
I remember arriving at Beijing airport in 2008 to get accredited and immediately running into huge difficulties because it said 'Annabel' on my passport, but I was entered as 'Annie' which is what most people call me. It took a lot of explaining to the Chinese officials that one is a shortened version of the other.
In Beijing, the British Olympic Association gave us a sticker for the back of our accreditation, with instructions in Chinese to show to a taxi driver: "Please take me back to the Olympic Village."
This was invaluable in the enormous metropolis of the Chinese capital, but in the humidity out there it meant by the end of the Games the sticker had been sweated off and resulted in some confused sign language conversations.
Our accreditation is also our visa to enter the country. Obviously this is not relevant to us this time round, but we needed it in China.
This led to some problems for me because I travelled to Mongolia after the Games for a holiday and then returned to Beijing to fly home.
I thus ended up at a Chinese-Mongolian border post halfway across the Gobi desert in the middle of the night, luckily with a friend who spoke Russian, trying to explain to the dubious officials in a mixture of very limited Russian and even more limited English that the sweaty, battered plastic card with my smiley face on it was a valid Chinese visa.
Luckily, they let me through but I had to dig out a photo on my camera of me holding my Olympic medal to prove to them I was genuinely an Olympic athlete. The Mongolians had just won their first Olympic gold, so we then had to sit through them showing us, with great glee, photos of the wrestler who had won it.
So I've got the card, got the T-shirts and I'm ready to go. Four years on from Beijing, I find myself holding a different number of oars (from two each in the quad, to one each in the eight), with different crew-mates and different opposition, but the question remains exactly the same: how fast can I go?