London 2012 international digest - day one
Last updated on .From the section Olympics
A round-up of the latest news, views and gossip from the 2012 Olympic Games in London.
Shooter makes Olympic history
Qatar shooter Bahia Al Hamad created history in Saturday's 10m air rifle event when she became the country's first female Olympian.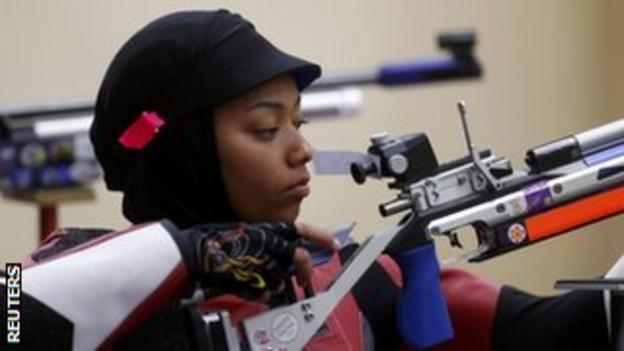 The 20-year-old, dressed in a headscarf, finished 17th in qualifying, missing out on a place in the final.
Al Hamad had carried the Gulf nation's flag in Friday night's opening ceremony.
Qatar, along with Saudi Arabia and Brunei, were the only IOC countries to have never sent a female competitor to the Olympics but all have women participating in London.
Al Hamad, who received a wild card to take part, is not the only woman competing for Qatar in London. Sprinter Noor Al-Malki and swimmer Nada Arakji will represent the nation which failed in a bid to host the 2020 Olympics but plans to try again for 2024.
Early start for Australian team
Among those who had an early start on Saturday were Australia's archery coach James Park and a handful of athletes who headed out on the Tube to Green Park to find a place to cheer on their countrymen participating in the cycling road race. "We're just spectators today," said Park.
Bougain's double mission
Frenchman Mickael Bourgain became the first rider to quit the Olympic men's road race on Saturday - although it was all part of his plan.
The track cyclist does not compete on the road but according to the rules, to qualify for his spot in the keirin he also had to be qualified for another cycling event. Because France had filled up its allocation of Olympic places in the other track events, Bourgain had to take part in another discipline and French team bosses quickly found a spot for him in the road race team.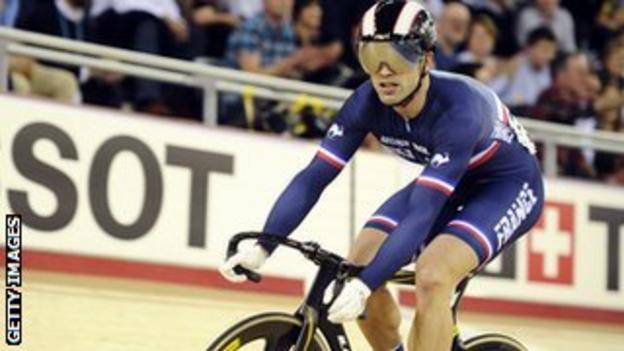 The Frenchman had pledged to pull out after just a few kilometres of the 250km road race, and stuck to his promise.
Punters get cauldron refunds
Bookmakers have pledged to refund all bets placed on who would light the Olympic cauldron after some of Britain's greatest Olympians teamed up with young athletes for the honour.
Graham Sharpe, of William Hill, said the firm would be refunding everyone's stake. "What happened, no-one could have predicted," he said. "It was not put to us, nobody quoted it. The only fair thing to do was to refund all the bets from over the last seven years." The company will be refunding more than £50,000.
Tendulkar gives support to India's Olympians
Cricket star Sachin Tendulkar has simple advice to offer India's medal hopefuls at the London Olympics - embrace pressure, don't fight it. The record-breaking batsman said top sportspeople needed to get used to the pressure.
"There is no doubt pressure will be your continuous companion," the 39-year-old was quoted as saying by the Hindustan Times. "If you fight that, it gets difficult. You have to just understand your body and mind and embrace it. It is easier said than done, but I think, once they enter the playing area, they will all forget about the pressure. They would just want to focus on a good performance."
Polish pair win schedule battle
Poland's Robert Mateusiak and Nadiezda Zieba have successfully challenged a change to the London 2012 badminton programme that left them playing twice in one day. The mixed doubles pair complained after the Badminton World Federation (BWF) announced dramatic revisions to the playing schedule on the eve of the competition.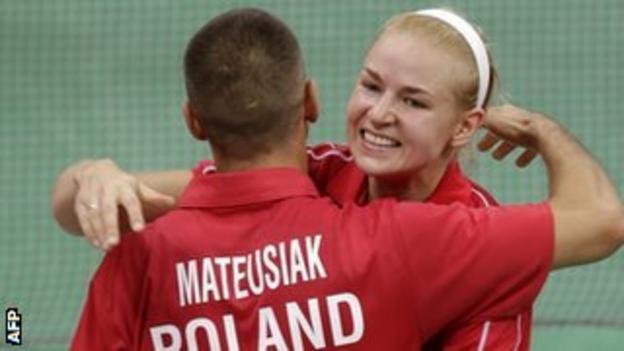 The changes would have meant the European champions playing both the Danish pair of Joachim Fischer and Christinna Pedersen and Canadians Toby Ng and Grace Gao on Monday.
They will now play the Canadians on Tuesday. They were initially told after the draw was made that they would open the competition against them on Saturday.
The BWF made the alterations after realising they had not followed their own regulations concerning group matches when drawing up the schedule. The rules stipulate that when using a round-robin stage, as they are for the first round in London, the highest-ranked participants in each group must play the lowest first.
Medal winner overcomes being rendered unconscious
Hungarian judoka Eva Csernoviczki recovered from being strangled unconscious to claim an unlikely bronze meda in the under-48kg category.
Csernoviczki was rendered unconscious as she tried to resist a strangle in her quarter-final loss to Belgium's Charline van Snick.
She was given a second medal chance in the repechage where she defeated China's Wu Shugen and then beat world number one Tomoko Fukumi in a sudden-death golden score period to earn a podium finish.
Weightlifting family have full set of medals
Japan's Hiromi Miyake became the third member of her family to claim an Olympic weightlifting medal when she won silver in the 48kg section of weightlifting.
Her father Yoshiyuki won bronze at the 1968 Games in Mexico and uncle Yoshinobu Miyake was a double gold medallist in 1964 and 1968.