Heartbreak for Sycerika McMahon who misses out on semi
Last updated on .From the section Olympics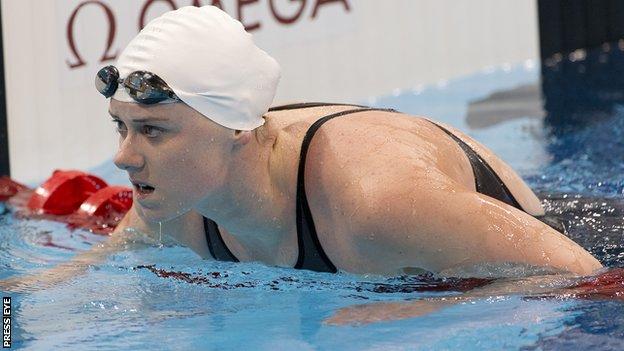 Sycerika McMahon finished third in her heat but failed to make the semi-finals of the 200m individual medley.
It was a much improved performance by the 17-year-old who was disappointing in her specialist event, the 100m breaststroke, on Sunday night.
She led her heat in the medley after 150m but lost ground in the last leg.
McMahon made a fine start with the opening butterfly section and reached the turn in second place. She dropped down to fifth place after the second leg as the backstroke is her weakest discipline.
However she made up plenty of ground on the third leg, the 50m breaststroke, and was leading at the final turn before losing out by .21 seconds to heat winner Ganna Dzerkal.
McMahon's hopes of progressing to the semi-finals were subsequently dashed by several quicker heats and she finished in 22nd place. Such was the level of competition, heat winner Dzerkal also did not qualify.
"I gave it everything, I suppose I'm pretty pleased," she said.
"I'll just go back to training after this and see what I can correct. There's obviously a few areas which still need to be cleaned up.
"I definitely think I can go faster but we'll save that for another day. It was just a great experience coming here to London. May main goal was to quality so everything after that was a bonus."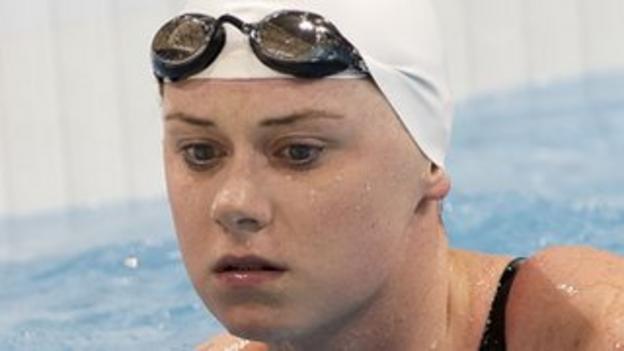 Wexford swimmer Grainne Murphy withdrew from the 200m freestyle heats on Monday morning.
After a poor performance in the 400m heats, swimming a time almost 10 seconds slower than her personal best, it emerged that she is still suffering from a bout of glandular fever she picked up last March.
Murphy is still expected to compete on Thursday in the heats of the 800m freestyle, her best event.