London 2012 international digest - Day Three
Last updated on .From the section Olympics
A round-up of the latest news, views and gossip from the 2012 Olympic Games in London.
Coach angry at gymnastics ruling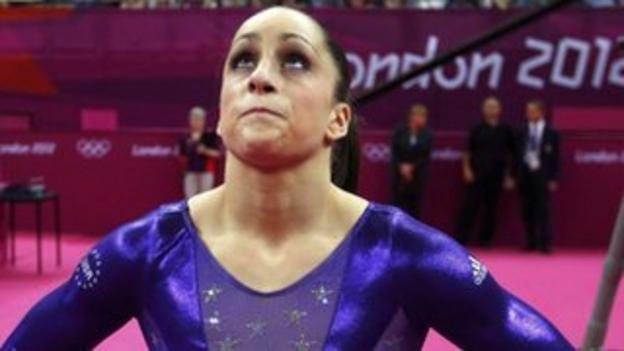 The coach of reigning world champion Jordyn Wieber says it's an "injustice" the American won't be included in Thursday's Olympic all-around finals.
Wieber finished fourth in Sunday's qualifying but will miss a chance of winning Olympic gold because international rules only allow two competitors per country in the finals.
Her team-mates Aly Raisman and Gabby Douglas finished ahead of Wieber, leaving the 17-year-old on the outside of a major competition final for the first time as an elite gymnast.
John Geddert, who has coached Wieber during her entire career, called the rule ridiculous, saying it penalises countries that have deep rosters.
New role for Jackson
Australian boxing team captain Luke Jackson hopes to be back at the Rio 2016 Olympic Games as an assistant coach after announcing his retirement from the sport.
The 27-year-old went out at the round of 32 stage in the men's lightweight competition on Sunday after losing to China's Qiang Liu and said afterwards he had been offered a role in the Australian coaching set-up.
"That would be something I would be really interested in," he said. "Don Abnett is a great man. To be back at Rio as assistant coach would be the dream, where I can share my experiences with the guys. The boys respect me and I respect them."
Jackson said he had always planned to retire after 2012. He missed out on the Beijing Olympics and then spent two years out of the sport with a stress fracture in his back.
Pain for Alshammar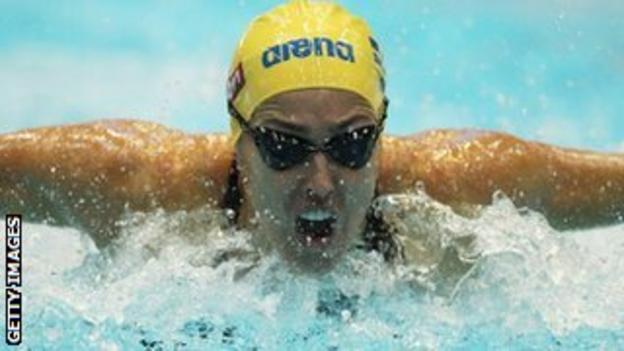 Swedish swimmer Therese Alshammar has decided to skip the 100m freestyle at the Olympics because of a pinched nerve in her neck, although she may still swim the 50m event.
A team spokesman said the 34-year-old will decide on her plans for the shorter race after a medical test on Tuesday. The 50m freestyle heats and semi-final are scheduled for Friday, with the final Saturday.
Alshammar, who has won two silver medals in her Olympic career, missed the 4x100m freestyle relay where Sweden were disqualified from the final after Gabriella Fagundez dived in too soon for the anchor leg.
Jordanian boxer creates history
Ihab Almatbouli made history on Monday as Jordan's first Olympic boxer and he marked the occasion by reaching the last 16 of the light-heavyweight division with a 19-7 win over Nigeria's Lukmon Lawal.
The 26-year-old hails from the Palestinian camp of al-Baqa'a, a 100,000-strong settlement just north of his nation's capital Amman, which was set up in 1967 to house refugees who fled the West Bank and Gaza Strip during the Arab-Israeli War.
Almatbouli's win will have been big news in his home town, where friends and family including his five brothers gathered in cafes to watch his bout live on television, and in the venue itself, where he was cheered by team-mates and supporters.
Almatbouli, who will face Cuba's top seed Julio Cesar De La Cruz in the last 16, said: "Everybody back home will be proud. With this achievement hopefully I can become a role model. Despite a difficult life I never stopped doing my sport and it is a dream to be here at an Olympic Games."
Rowing disappointment for New Zealand
New Zealand's hopes of qualifing for the final of the women's quadruple sculls at the Olympic rowing regatta were dashed when the oar of one of the crew broke with around 400m remaining in their repechage race.
The Kiwis, who won bronze at last year's World Championships in Slovenia, were third at the time - with four boats going through - when Fiona Bourke was left stranded on Dorney Lake. They finished last, 30 seconds behind the winners Australia. Bourke looked distraught as her boat crawled past the finishing line.
Off-court battle for Ugandan athlete
Badminton world number 93 Edwin Ekiring was given plenty of support by the crowd at Wembley Arena on Monday.
Although Ekiring was beaten 21-10 21-8 in 26 minutes by Hong Kong's 16th seed Wong Wing Ki, appearing at the Games was a remarkable comeback.
The 28-year-old has survived two serious car accidents. The first, when he was 10, claimed the life of his mother and left him in a coma for three months.
Three years ago, he was knocked down by a car while cycling home from training, breaking his arm, ankle, knee and some ribs and he was told he would never play badminton again. But he defied the odds and was back in action eight months later.
Ekiring, who also lost his opening game on Saturday, now intends to make the most of his Olympic experience and stay at the Olympic village.
Bryant watches volleyball compatriots
The empty seats saga that has dogged the London Olympics was alleviated at Earls Court by an unexpected appearance from basketball star Kobe Bryant.
The USA and LA Lakers shooting guard called in to watch his female volleyball compatriots as they saw off reigning champions Brazil 3-1.
Destinee Hooker said: "It was pretty cool to have him here and when I won a kill (a successful block), I looked over and he was standing with his arms stretched out celebrating with me."