Olympic swimmer Aimee Willmott delighted by experience
Last updated on .From the section Olympics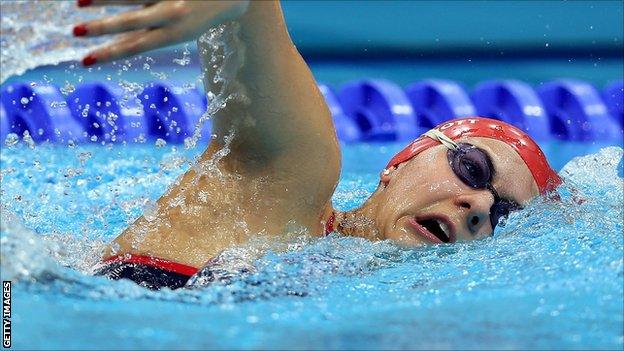 Aimee Willmott has come away from her debut Olympics with a positive attitude despite missing out on the 400m individual medley final.
"I'm really happy with my result," Willmott told BBC Tees.
"I would have liked to have sneaked into the final but it wasn't bad for my first Olympics."
Willmott added: "Hopefully there are better things to come."
There was some cause for celebration in the junior Willmott household, as she exceeded her father's own Olympic showing.
Stuart, who competed in the men's equivalent of Aimee's event, finished 15th at the 1984 Olympics in Los Angeles.
"The first thing I said to my dad was - 'Ha ha, I beat you!'" Willmott said.
"Obviously I wanted to finish higher than he did, but that was something we always joked about.
"Everything about the Olympics was amazing, everything he said I had to enjoy, I did enjoy and the experience he had and passed on was an amazing help.
"I'm just grateful for all the help he has given me."