London 2012 international digest - Day Five
Last updated on .From the section Olympics
A round-up of the latest news, views and gossip from the 2012 Olympic Games in London.
A record 19 Olympic medals is still not enough for American swimmer Michael Phelps to be called the greatest Olympian of all time, according to London 2012 chairman Sebastian Coe.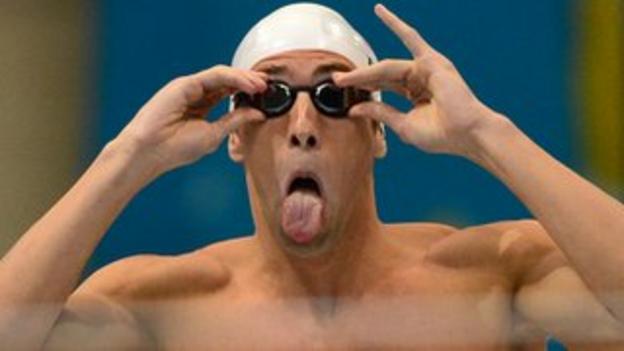 "He is the most successful," commented Lord Coe, who has two Olympic golds and two silvers in his trophy cabinet. "I am not sure he is the greatest.
"It is a pretty good haul, but who is the greatest? In my opinion he is probably not."
US President Barack Obama was more enamoured by Phelps's achievement, tweeting: "Congrats to Michael Phelps for breaking the all-time Olympic medal record. You've made your country proud. - bo."
Phelps eclipsed the previous record held by gymnast Larisa Latynina when he helped the United States to gold in the men's 4x200m freestyle relay on Tuesday.
Wimbledon stages another marathon match
It was another nail-biting day for the crowd at Wimbledon as the All England Club staged an epic men's tennis match for the second day running.
Brazil's Marcelo Melo and Bruno Soares and Czech fifth seeds Tomas Berdych and Radek Stepanek played the longest men's doubles set in Olympic history.
Melo and Soares won 1-6 6-4 24-22 in four hours and 21 minutes, which is also the longest Olympic three-set men's doubles match in terms of number of games (63).
The marathon match came just one day after Jo-Wilfried Tsonga and Milos Raonic played the longest men's singles match in Olympic history.
Indian archer bows out to Briton
Indian archery gold medal favourite Deepika Kumari went out in the first round of the women's individual competition after a shock defeat by Great Britain's Amy Oliver.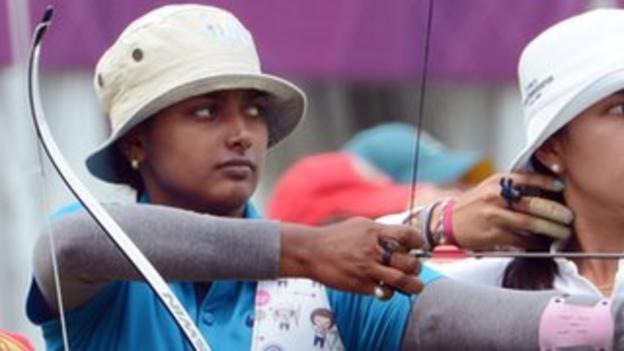 Kumari, 18, is the world number one but was miserably off target and lost 6-2 over four sets at Lord's.
Oliver's celebrations at the home of English cricket were short-lived, however, as she was swiftly knocked out by Yuliana Rochmawati of Indonesia in the last-16 elimination round.
Pregnant windsurfer quits Games
Portuguese windsurfer Carolina Borges has revealed she dramatically quit the Olympic Games because she is pregnant.
The 33-year-old sent an email to Portuguese officials to explain she would not take to the water for Tuesday's first two races because of personal reasons.
But Borges told Portuguese newspaper A Bola: "I am three months pregnant. I am saddened, [but] imagine if I broke something while I am pregnant, how would it be?"
She also added: "If I had had the support of a coach things would have been different and I would have risked competing."
Borges is married to American sailor Mark Mendelblatt, who is competing in the Star class at the London Olympics.