London 2012 international digest - Day Six
Last updated on .From the section Olympics
A round-up of the latest news, views and gossip from the 2012 Olympic Games in London.
With the Olympic athletics competition just around the corner, Usain Bolt fever is beginning to bubble in Jamaica.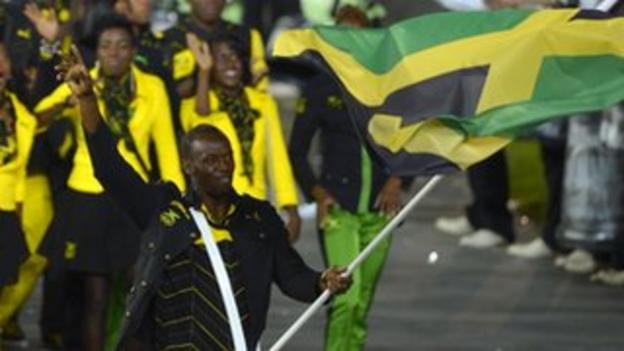 A restaurant in the capital of Kingston is even serving a jerk chicken and yam dish called "Out da Blocks."
Customers can ask for their money back if the special dish doesn't arrive within 9.58 minutes, a nod to Bolt's world 100m record of 9.58 seconds.
Bolt's father, Wellesley, reckons the secret to his son's sprinting success is eating the yams grown in the north-western area of Jamaica where the triple Olympic champion was born.
President Obama's surprise phone call
The Barack Obama and Michael Phelps story has gathered pace on day six of the London Olympics with the US President upping the ante when it comes to congratulations.
After tweeting the swimmer to congratulate him for winning a record 19 Olympic medals, President Obama decided to follow it up with a surprise phone call.
Phelps explained: "The craziest thing was just when I answered the phone and they were like, 'Michael?' And I said: 'Yes.'
"And they said: 'Please hold for the President of the United States' and I was, like, 'OK!'
"He just got on and was saying how everyone is supporting me and is behind me at home and how proud everyone is of me. That was pretty cool.
"And he finished by saying 'make sure you tell your Mom I said hi,'" added Phelps, whose mother, Debbie, is said to be an Obama fan.
Women are wowing at the London Games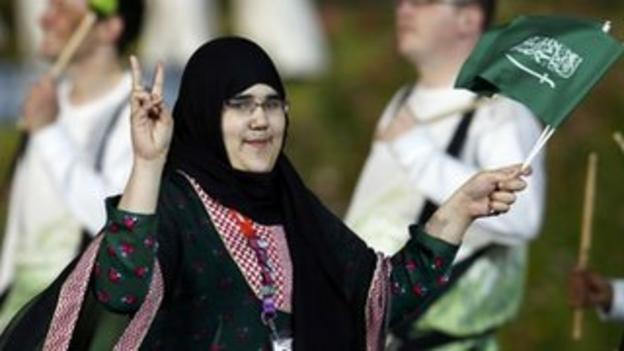 The BBC's World Service reporter Rebecca Kesby is wondering whether London 2012 should be known as the Women's Olympics?
The London Games have set new records for female participation with women competing in all 26 sports, including boxing, and every country sending at least one female athlete with Saudi Arabia, Qatar and Brunei selecting women for the first time.
Russia and the United States have also flown over more female athletes than men for the first time and during the opening ceremony an unprecedented number of teams also chose female flag bearers.
An estimated 45% of the 10,500 athletes in London will be women, up from 42% at Beijing four years ago.
Like father, like daughter
Shooters David and Hayley Chapman have made history at the London Games by becoming the first father-and-daughter pairing to compete in the same Olympics for Australia.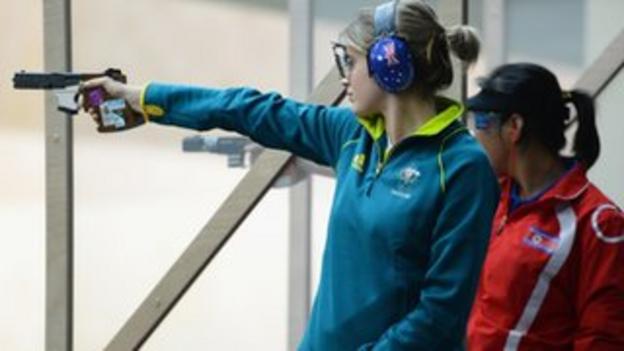 The Chapmans even have accomodation on the same floor of the athletes' village and dad David says: "I guess as a father I'm more worried about her than myself.
"She's still improving and has got her life ahead of her while I'm on the downhill side."
Hayley, 20, decided to take up the sport after joining her dad in shooting competitions as a teenager.
David is taking part in the 25m rapid fire pistol event while Hayley finished 34th in the women's 25m pistol competition.
71-year-old is doubt for Rio
Japan's dressage rider Hiroshi Hoketsu - London 2012's oldest competitor at 71, has effectively ruled himself out of becoming the oldest competitor in Olympic history in four years' time.
Hoketsu, who made his Games debut 48 years ago as a showjumper in Tokyo, does not feel he will be in a position to break the record because his horse is too old.
Swedish shooter Oscar Swahn took part in the 1920 Olympics, aged 72.
Hoketsu said: "I want to go to Brazil, but I don't think I can. It will be difficult to find a horse for Rio de Janeiro. My present horse is too old for that."