London 2012 international digest - Day Seven
Last updated on .From the section Olympics
A round-up of the latest news, views and gossip from the 2012 Olympic Games in London.
Rallying cry for female Afghans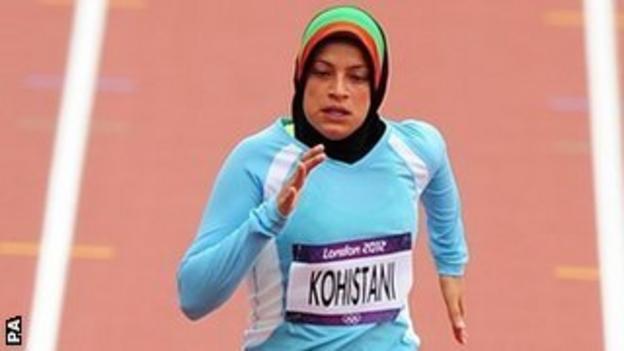 Afghanistan's only female athlete may be out of the Olympics Games but sprinter Tahmina Kohistani had a message for the women of the war-torn country before she left the Olympic stage.
"Come and join Tahmina because I need your support," she said. "We must be ready for the next Olympics, we should have more athletes in the next Olympics."
The 23-year-old was the slowest runner in the preliminary rounds of the women's 100m, crossing the line in 14.42 seconds.
But she still considered her participation as a triumph as she talked about how she had encountered prejudice en route to the London Games.
"Whenever I train there's a lot of people who want to disturb me," she said. "They say 'just leave these things, it's not good for Afghan females to do these things'."
Tahmina plans to compete at the 2016 Olympics in Rio, adding: "I think my best achievement is for me to represent Afghanistan as the only female athlete - that's more important than a gold medal."
Olympic heavyweight bows out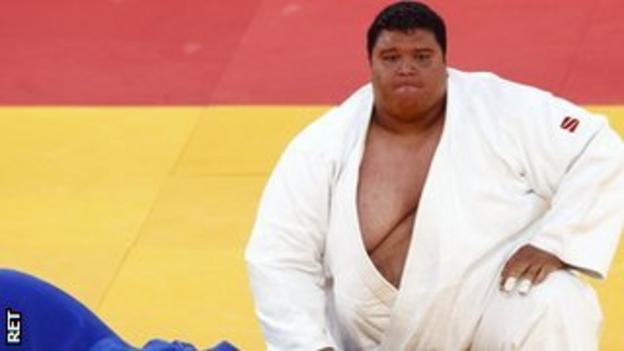 The heaviest athlete in the Olympic Games has bowed out of the judo competition at the hands of a Cuban opponent half his size.
Ricardo Blas, who is representing the Pacific island of Guam, weighed in for the judo at 34st 4lb (218kg) but was knocked out of the men's +200kg competition by Oscar Brayon, a mere stick at 17st (108kg).
Ricardo's father, Ricado Sr, also represented the island in judo at the 1988 Seoul Olympic Games and encouraged his son to take up the sport at the age of five.
Gatecrasher apologises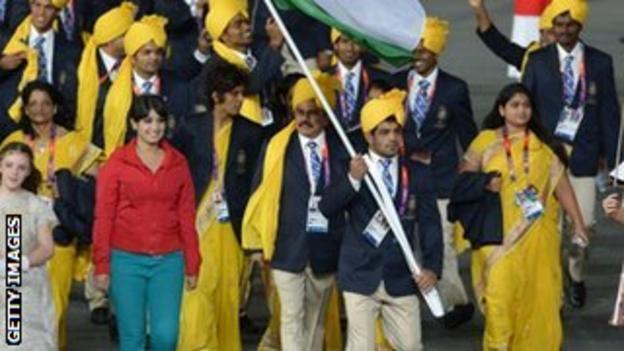 An Indian woman who was accused of gatecrashing the opening ceremony of the Olympic Games so she could enter the stadium with the swathe of Indian athletes has apologised.
Madhura Nagendra, who became known as 'the woman in red' because of the colour of her clothing, appeared smiling and waving to crowds while walking next to India's flag-bearer, the wrestler Sushil Kumar.
Nagendra's appearance prompted a wave of criticism and an official protest from India but she's now made a public apology outside her family home in Bangalore.
"It was chaos," said Nagendra, who had been part of the cast for the opening extravaganza.
"A lot of people were around. Thousands of people were walking and I was blinded. As a result there was an error in judgment."