Olympics athletics: Phillips Idowu dismisses concerns
Last updated on .From the section Olympics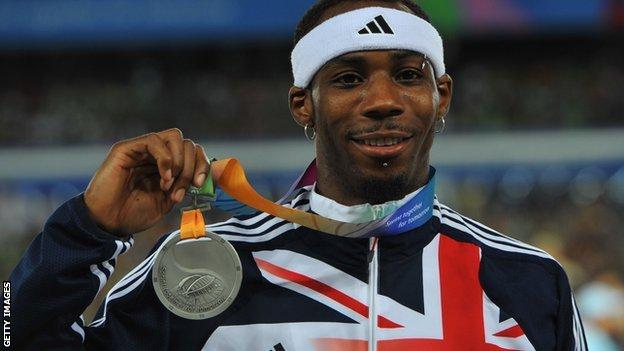 Phillips Idowu says Team GB's concerns over his recent whereabouts have been blown out of proportion.
"I'm in London where I have been for the last few weeks, finalising my prep and receiving therapy," Idowu said in a statement on Twitter.
"My coach knew about this and it has not been a secret."
Idowu, 33, went on to confirm that he had only heard about the stories concerning his whereabouts on Saturday due to a self-imposed media blackout, and admitted he was surprised the situation had generated so much interest.
"I have to give notification of my whereabouts everyday for doping purposes, so impossible to completely disappear," his said.
"The appropriate people can contact me with ease. There is no story here at all.
"I've only heard about the hysteria about my whereabouts today as I've been on a media lockdown, I'm into the village on Sunday as was planned months ago."
And Idowu believes the performance of Great Britain, who have won a string of gold medals in cycling and rowing, deserve to be the headline story from the Games so far.
"Team GB have been performing amazingly, they need the column inches and adulation for their efforts."