Olympics equestrianism: Ian Millar sets new record for most Games
Last updated on .From the section Olympics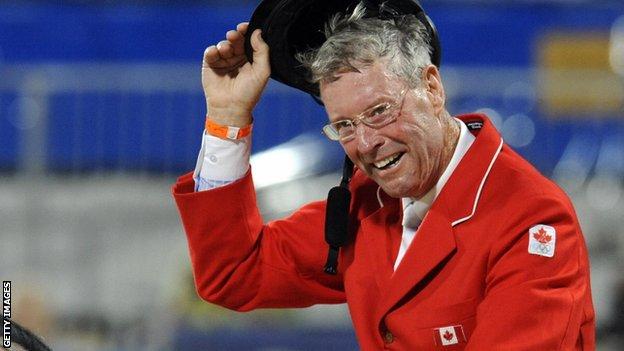 Canadian showjumper Ian Millar has set a new record for Olympic appearances by taking part in his 10th Games.
The 65-year-old, nicknamed 'Captain Canada', beats the nine attended by Austrian sailor Hubert Raudaschl.
Millar, who made his first appearance at the Munich Olympics in 1972, said: "I am better now than I was then, in knowledge and experience."
Riding his horse Star Power, Millar knocked down one fence on his opening round at Greenwich Park.
Millar, who missed the Moscow Games in 1980 because of a boycott by his county, is not the oldest competitor at the Games. Japan's Hiroshi Hoketsu, 71, is competing in the dressage.
"The age of the top riders tends to be older because it takes a lot of time to be consistent," said Millar.
He has not ruled out the possibility of competing in 2016 in Brazil but his horse's age is more the issue than his own. "Star Power is 11 now, so the next time around he'll be 14," said Millar. "If he is willing, I am willing."