Olympics athletics: Italian walker Alex Schwazer fails doping test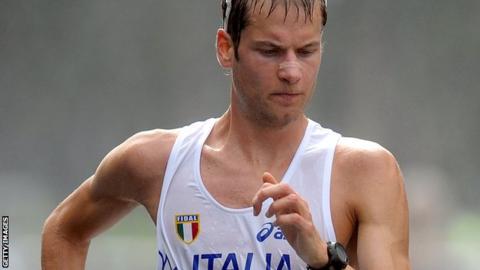 Italy's Olympic 50km race walk champion Alex Schwazer will not defend his title after he failed a doping test.
The Italian Athletics Federation (FIDAL) said the 27-year-old, who won gold in Beijing in 2008, has been removed from their Olympics squad.
In a statement it said: "FIDAL has received confirmation of the positive doping test of Alex Schwazer.
"The subsequent decision taken by the Italian Olympic Committee is to exclude him from their Olympic team."
Schwazer was also entered in the 20km walk, but withdrew last month, citing a cold.
He said he wanted to concentrate on defending his 50km title - an event he also held the Olympic record in.