London 2012 international digest - Day 11
Last updated on .From the section Olympics
A round-up of the latest news, views and gossip from the 2012 Olympic Games in London.
Bolt's golden nuggets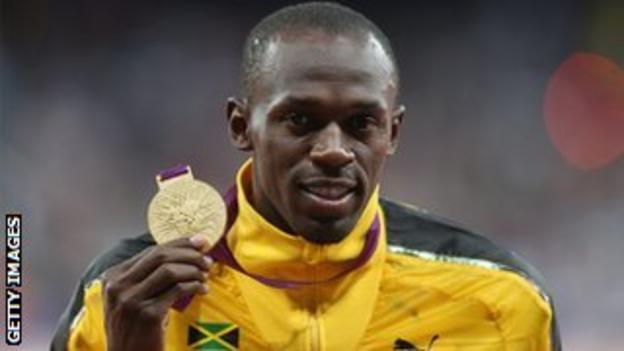 Olympic 100m gold medal winner Usain Bolt tucked into his traditional pre-race meal of chicken nuggets before storming to victory at London.
The Jamaican ran an incredible 9.63 seconds as he claimed his fourth gold ahead of team-mate Yohan Blake.
But he later admitted: "I've had a few nuggets - I won't lie."
After cruising through the 200m heats, Bolt revealed that an official had removed the skipping rope he uses to train on his way to Sunday's 100m final.
But Bolt vowed to smuggle in the rope ahead of the 200m semi-finals, saying: "I am going to stick it under my bag, bottom of my bag or something."
Canada out for revenge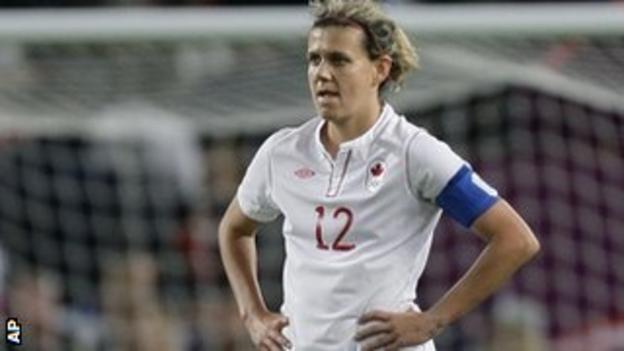 Canadian hat-trick hero Christine Sinclair has warned France that Canada will be out for revenge when the two sides meet in the women's football bronze medal match on Thursday.
The Canucks narrowly lost 4-3 to their United States rivals and Sinclair, who scored three times to level the match, says her side are out to make amends and win bronze.
"I wouldn't want to be the team that plays us next," the 29-year-old forward said. "Even with this result, knowing that we are not playing for gold."
The US were awarded a controversial penalty when Lauren Sesselman was judged to have handled the ball.
"We feel cheated," Sinclair added. "We are disappointed and upset. We felt that the referee took it away from us. We feel like we didn't lose, we feel like it was taken from us."
Glee for Olympic TV audiences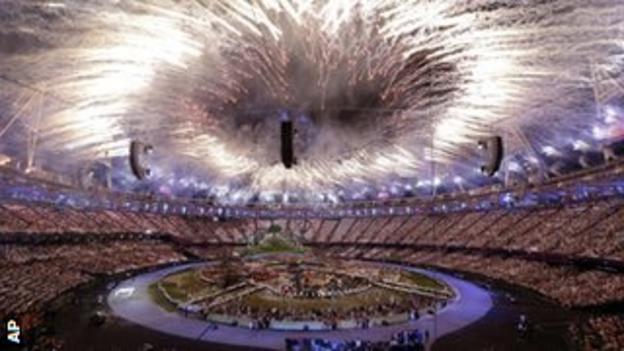 The London Olympics are a smash with television audiences in the United States and host nation Great Britain, according to the latest figures from the International Olympic Committee (IOC).
The opening ceremony was watched by a record audience of nearly 41m on American broadcaster NBC with an estimated 900m viewers across the globe.
The US teenage audience also climbed to 29% compared with Beijing, with a 54% increase in the number of girls watching. The IOC also claimed that more teenage girls were watching the Olympics than musical TV hit Glee.
In Britain, viewing figures for the opening ceremony peaked at 27m, more than watched last year's royal wedding.
The most watched individual Olympic event on British TV so far was the men's 100m final on Sunday, which just pipped the last most-watched Olympic event, ice dancers Jayne Torvill and Christopher Dean's gold medal at the 1984 Winter Olympics.
Plane sailing for Japan
Japan's women football team have earned an upgrade on their plane home from the Olympics, after a row over their flight to Europe ahead of the Games.
The team guaranteed gold or silver medals by reaching the final with a 2-1 win over France.
And with it came a place in business class for the return flight to Tokyo, according to coach Norio Sasaki.
The women flew out the Games in economy class while Japan's men were in business class on the same plane.
"If you look at the way we played then you will see that we are very patient and would put up with economy," said Sasaki.
Olympic ring for Bleasdale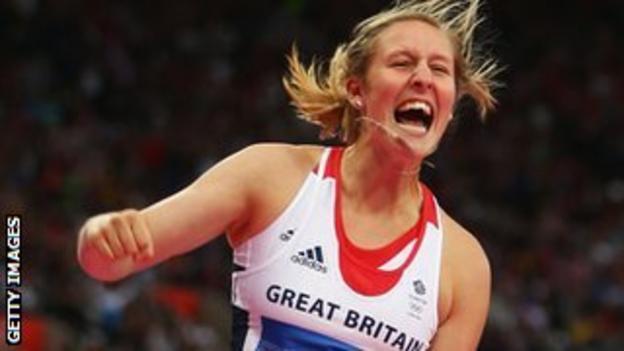 Great Britain pole vaulter Holly Bleasdale had reason to celebrate despite admitting she was "disappointed" by her performance after finishing sixth in the Olympics.
The British record holder was on the verge of tears as she failed her third and final attempt in the pole vault final.
But hours after the final, the 20-year-old was proposed to her by her boyfriend Paul Bradshaw.
She tweeted: "6th in the Olympics and @bradshaaaw proposes to me :) epic day!!!"