London 2012 international digest - Day 12
Last updated on .From the section Olympics
A round-up of the latest news, views and gossip from the 2012 Olympic Games in London.
The three-month-old Americans faster than Bolt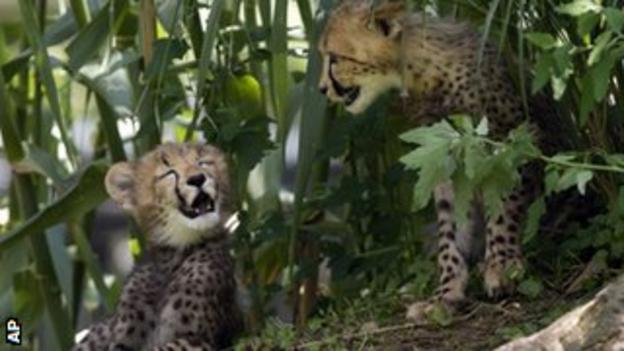 The National Zoo in Washington, United States has named a pair of cheetah cubs, Carmelita and Justin, after the two fastest Americans at the Olympic Games.
Carmelita Jeter picked up the silver in the women's 100m while Justin Gatlin took bronze in the men's equivalent.
Cheetahs are the fastest animals on land and so the cubs, who are only three months old, have the genes to go faster than their human namesakes over 100m when they grow up.
When double Olympic 100m champion Usain Bolt set the 100m world record with a run of 9.58 seconds in 2009, he reached a top speed of 27.79mph (43km/h) while cheetahs can run up to 75mph (120km/h).
Hooker over pole vault crisis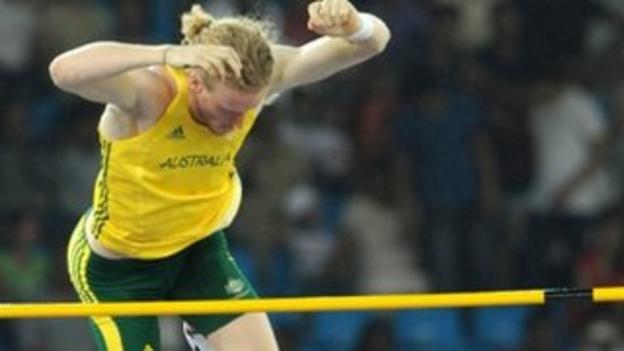 Defending Olympic pole vault champion Steve Hooker has banned talk of the "yips" in the lead-up to the final in London.
The Australian has been suffering from a crisis of confidence and only qualified for London 2012 after his sponsors put on a special pole vault event.
"I am done talking about it," said Hooker, who comfortably qualified for Friday's final.
"I am not in the position I was four years ago but I have good momentum. I know I have more in me than my season's best (5.72m)."
Friday's final has been increased from 12 to 14 competitors after the athletes petitioned officials because of the changeable wind conditions.
Saudi female hopes to make a difference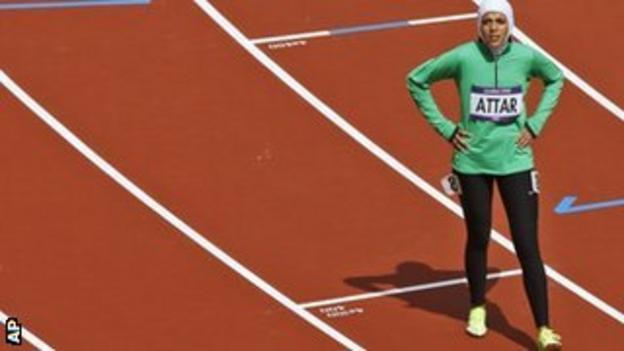 Saudi Arabia's first female athlete, Sarah Attar, hopes her appearance in the first round of the Olympic 800m can inspire future female athletes from the kingdom.
The 19-year-old received a standing ovation as she trailed home last in her heat in a time of two minutes, 44.95 seconds.
"Hopefully this can make such a huge difference," she told BBC Radio 5 Live.
"It was such a unique opportunity, they invited me and welcomed me and to make that first step for women is just the most amazing feeling ever."
Wojdan Shaherkani became the first woman from Saudi Arabia to compete at the Olympics when she took part in the judo competition.
Aussie inspiration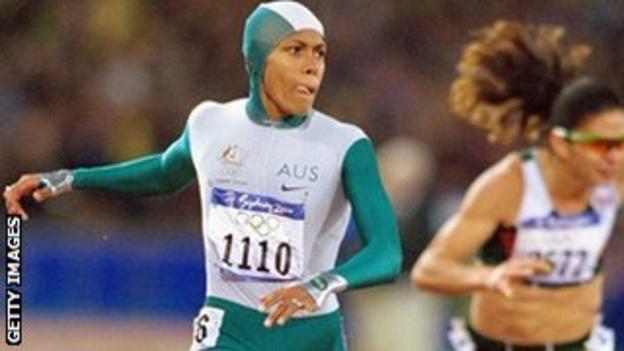 Newly-crowned 100m hurdles champion Sally Pearson says she was inspired to go for gold after watching Australian heroine Cathy Freeman as a child.
"I have been wanting that gold medal since watching Cathy Freeman win (the 400m) in 2000 in Sydney," she said. "It's been a 12-year dream that has finally come true."
Australian's other golden girl, cyclist Anna Meares, has also revealed some tactical advice from Wallabies World Cup-winning skipper John Eales helped her defeat Great Britain's Victoria Pendleton in the sprint race at London's velodrome.
Meares said Eales advised her to "let her go up onto the start line first, let the crowd cheer, stay on the duck board and give myself some extra time for the crowd to settle and then take myself up and into the race".
China ponders Liu Xiang's future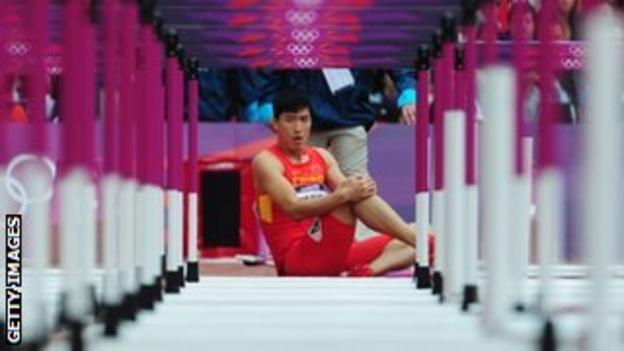 The Chinese media have been speculating that 2004 Olympic 110m hurdle champion Liu Xiang will retire after crashing out in the heats in London with an injury.
"Liu's retirement is almost a certainty," said the Beijing News, while state broadcaster CCTV suggested the race "could be Liu's final competition".
On the subject of Liu's retirement, the head coach of China's athletics team, Feng Shuyong, said: "It's hard to say.
"Lots of athletes get injured and come back. It depends on many factors. I hope all the fans can understand this and that anything can happen. It happens to many athletes."
Wade's mixed emotions
United States basketball player Dwyane Wade has expressed his regret at missing out on London 2012 through injury.
The Miami Heat guard will be at the Basketball Arena to watch his NBA team-mates in quarter-final action against Australia.
"In one sense I'm a fan and I'm excited about the game and I want the US to do so well," said the 2008 gold medal winner.
"But in the other sense I know I should be on the team and it kind of hurts a little bit that I'm not there and not sharing the moment.
"I'm excited for those guys, a lot of guys getting their first time to play in the Olympics and live out a dream come true."