Sport that won historic Olympic gold fights for respect
By Simon De La Rue
BBC Guernsey
Last updated on .From the section Olympics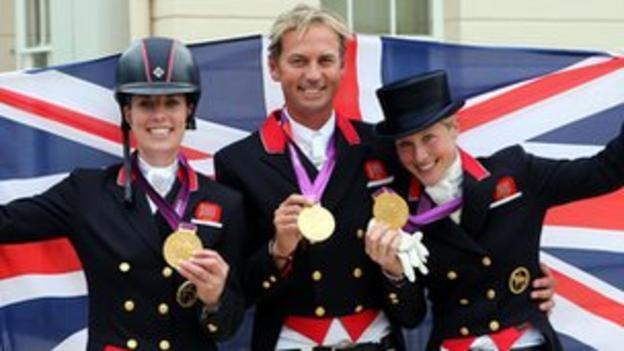 Despite Team GB winning an Olympic gold medal at London 2012, dressage appears to be struggling to obtain respect.
However, while Hester's home island of Sark has seen its only postbox painted gold, some of his fellow Channel Island sportsmen seem yet to be enthused.
Cricketer Jamie Nussbaumer tweeted: "Dressage is just not a sport."
Nussbaumer was not alone, among those who have represented Guernsey in the World Cricket League, to express some cynicism after the win.
Ross Kneller used hashtags to imply that dressage was the "worst Olympic event" and that its participants were "born with silver spoon[s]" in their mouths.
Fellow island sportsman Glenn Le Tissier replied that the sport was "for the horses who can't run".
Wednesday's national newspapers were considerably more celebratory but at least two accidentally published an image of the bronze winning Netherlands team by mistake.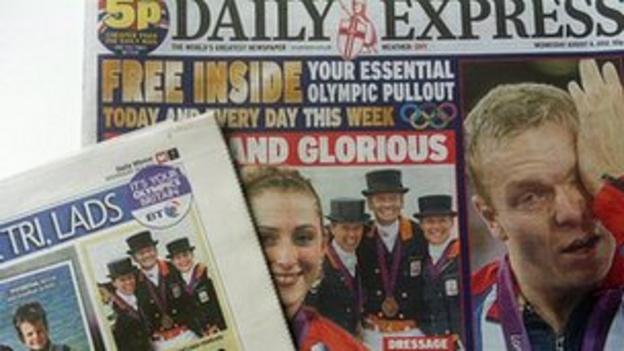 A mislabelled agency picture, which was distributed to journalists, was blamed and the images were removed for later editions.
Meanwhile, on BBC1's Olympics Tonight on Tuesday, the success was played down by sports commentators, who attributed it to the privilege of hosting the Games.
"Having it at home must be a massive advantage, surely," said Steve Cram.
While Chris Boardman said: "It's one of the few sports where there's a huge advantage to being at home."
Their comments came despite Germany having won team gold at every games since 1972, when they were beaten by the USSR - in Munich.
Both admitted to host Gabby Logan that the sport was not their area of expertise.
'Phenomenal achievement'
Roger Hughes, a Guernsey show jumper and former schoolmate of Hester, said Team GB's achievement was the equivalent of running under 10 seconds in the 100m.
"People who poke fun at dressage are being short-sighted," he said.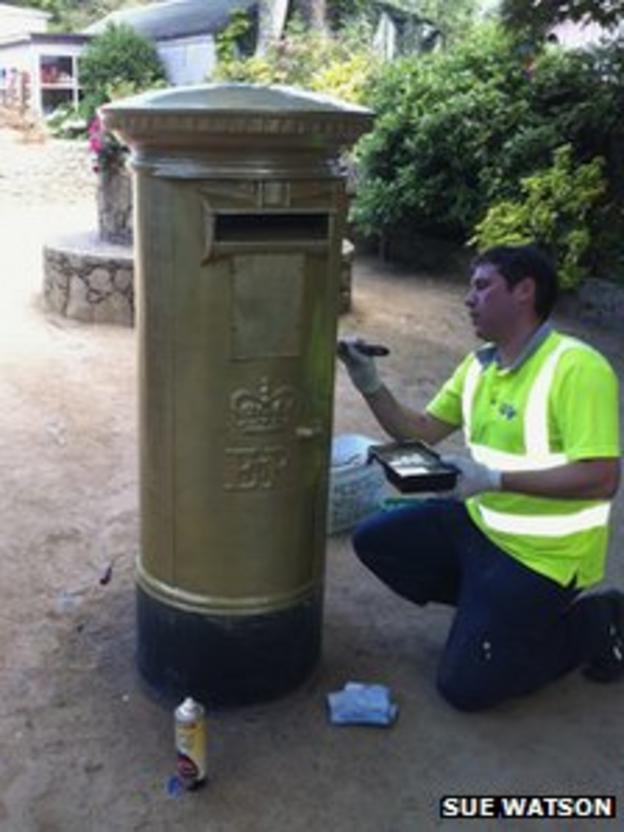 "It takes years to train a horse to that level and we should be very proud of their phenomenal achievement."
Speaking after leading Team GB to victory, Hester addressed the "silver spoon" issue head-on.
"You've got three people here from very different backgrounds that made this team," he said.
"Charlotte worked her way up to be a groom. Laura was a pony club kid.
"I grew up on Sark, the most ridiculously small island. I left home at 16, said I wanted to go to England and do horses, and worked as a groom for many, many years."
Any child, he claimed, could aspire to compete for Team GB in the sport.
"You have to have the right opportunities and you have to find your way, but the obvious answer is that hard work and dedication paid off for all three of us," he said.