2012 Olympics: Garth Crooks's team of the tournament

By Garth Crooks
BBC football pundit
Last updated on .From the section Olympics
Some say football should not be part of the Olympics.
But in some parts of the world - in particular central and south America - it is considered a big deal. So it was fitting that Brazil and Mexico contested the men's final.
Before the game, I think the only people who thought Mexico could win the gold medal were the Mexican fans. Everybody else was tipping Brazil.
Brazil adopted a pyramid formation and for me, Oscar was absolutely special while Oribe Peralta was the star for Mexico.
Here is my 2012 Olympics men's Team of the Tournament.
Join the debate on Twitter using #BBCFootball.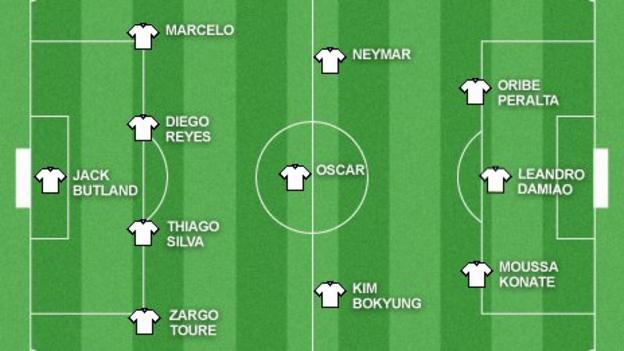 GOALKEEPER - JACK BUTLAND (GREAT BRITAIN)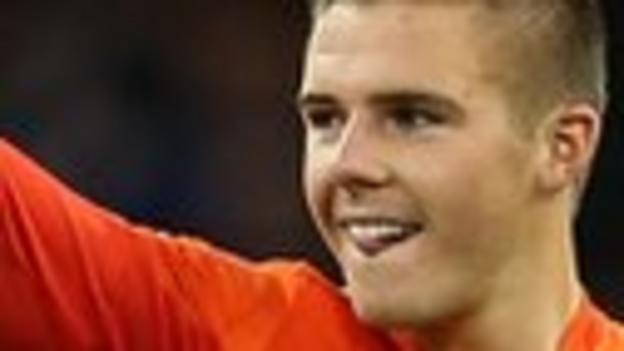 The young Birmingham keeper showed enough composure in his first senior competition to warrant selection. His save against UAE at 1-1 was particularly impressive and a turning point in the game. Stuart Pearce made two late substitutions that clinched the game, but without Butland's save at that crucial moment Team GB's journey to the quarter-final may have come to an abrupt halt.
RIGHT-BACK - ZARGO TOURE (SENEGAL)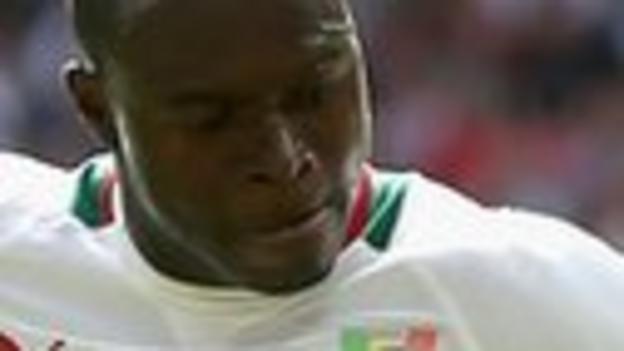 Another Toure is starting to make a name for himself. Zargo is an exciting modern attacking full-back, who showed tremendous pace throughout the competition. With a little more experience he may find himself playing with his Senegalese team-mate Kanate in the Premier League.
LEFT-BACK - MARCELO (BRAZIL)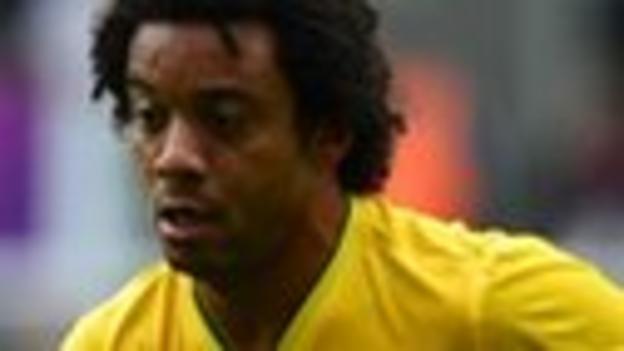 One of the best left-backs in the world and his performances showed it. He can be occasionally confrontational with the officials but his behaviour throughout this competition was impeccable.
CENTRE-BACK - THIAGO SILVA (BRAZIL)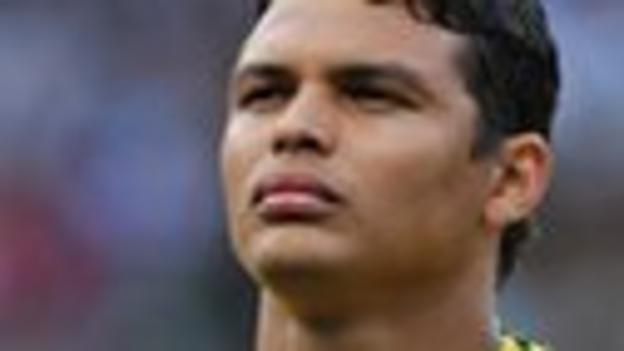 The Brazilian's recent move to Paris Saint-Germain suggests the French team are intent on getting the best money can buy. This lad is as good without the ball as he is with it - he's a brilliant defender and a supreme passer of the ball. His ability to distribute was displayed to perfection with his 40-yard diagonal pass to Neymar which provided the springboard for Brazil's third goal against Korea.
CENTRE-BACK - DIEGO REYES (MEXICO)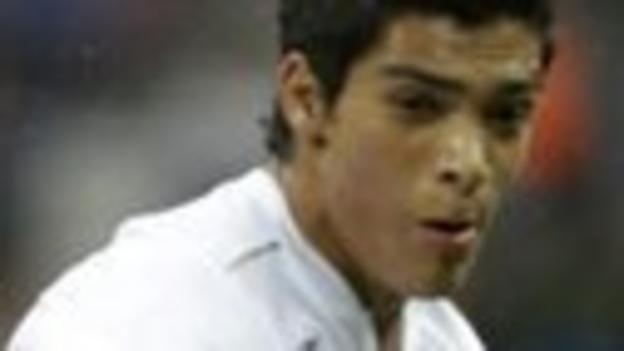 The centre-back epitomised the solidarity and cohesion of the Mexican team. Team coach Luis Fernando Tena was keen to impress upon me during a press conference that team effort had been key to getting the central American outfit to their first ever Olympic final. BBC commentator Steve Wilson watched all their games and agreed that Diego Reyes played a major role in that team ethic.
MIDFIELD - KIM BO KYUNG (SOUTH KOREA)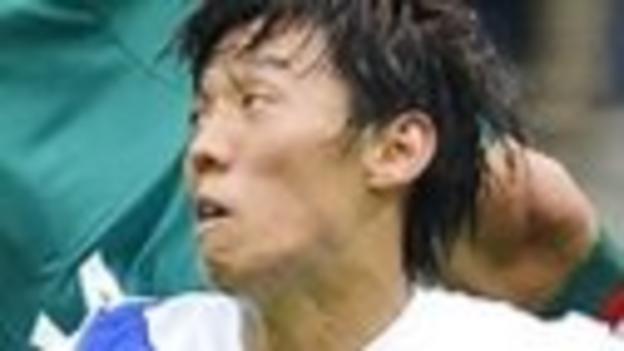 The recent Cardiff City signing created two superb openings in the semi-final which should have resulted in goals for the Koreans. He looked sharp, full of enterprise and should have had a penalty. Had the Koreans equalised and taken their earlier chances it might have been them in the final and not the South Americans.
MIDFIELD - OSCAR (BRAZIL)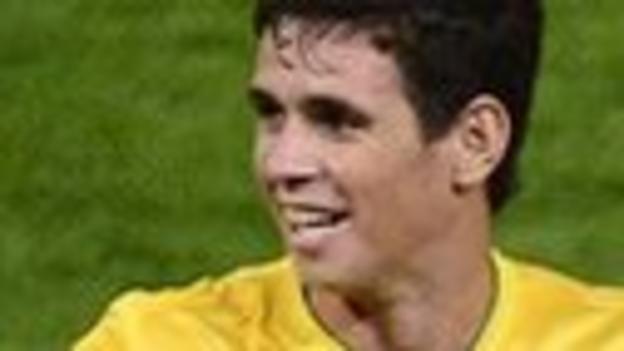 My player of the tournament. His skill and composure is obvious to all and his temperament is perfect for the often robust and hostile environment of the Premier League. Chelsea have made a fantastic choice.
MIDFIELD - NEYMAR (BRAZIL)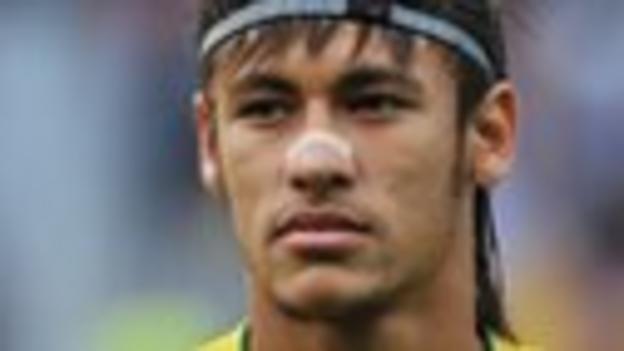 The Brazilians have a habit of producing special players and Neymar is clearly another. That said, if he's to join the ranks of Brazilian greats he must stop the ease with which he goes to ground, otherwise a sullied reputation will supersede his undoubted ability.
STRIKER - MOUSSA KONATE (SENEGAL)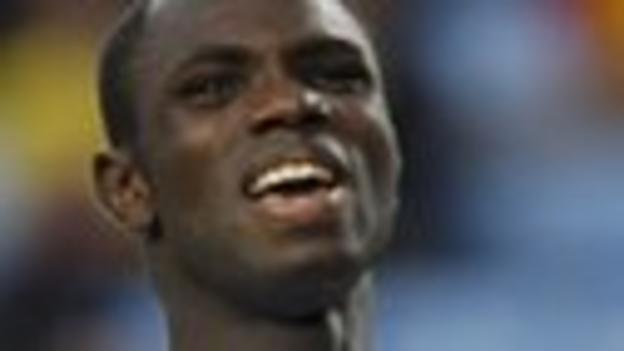 It's been a long time since I last saw a 19-year-old with so much promise and determination. This lad's confidence grew with every touch of the ball. He gave Team GB ample warning before he slotted his first goal past Butland before going on to score in all of Senegal's remaining games. A genuine talent.
STRIKER - ORIBE PERALTA (MEXICO)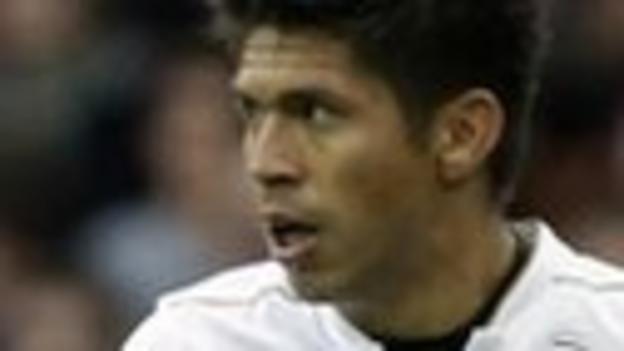 Paralta was the hero for Mexico with two goals in the final to help defeat Brazil. What an inspiration he was with a goal in the opening seconds and an excellent header for Mexico's second. Paralta was also the difference between the teams in the semi-final against Japan. His back-heel for Cortez was a wonderful demonstration of when a player has complete licence to call on his tricks to get him out of a tight situation.
STRIKER - LEANDRO DAMIAO (BRAZIL)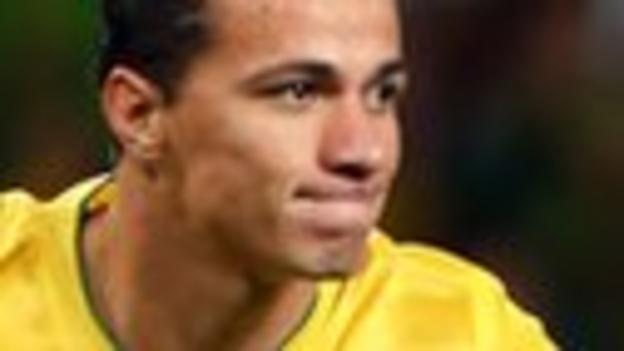 The forward has interested Spurs for some time and now we can see why. Like most Brazilian strikers he can play with his back to goal and has an acute sense of where and how to bring his team-mates into play. However, his positional sense in the box was one of the features of the competition and his toe-poke for Brazil's third goal against Korea was improvisation at its best.