Want to get involved with sport in your local area? Why not Join In?
Last updated on .From the section Olympics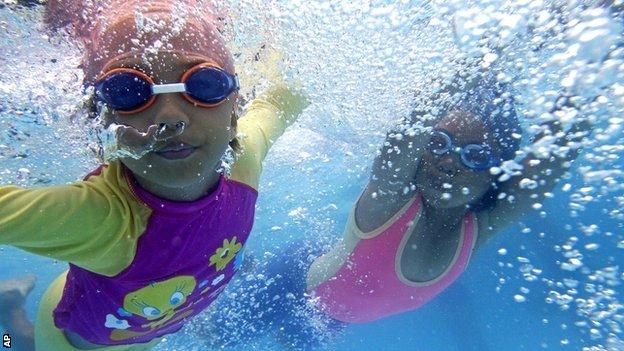 'Join In Local Sport' aims to get as many people as possible to turn up and take part in activities at their local sports facilities on 18/19 August 2012 - the first weekend between the Olympic and Paralympic Games.
The aim of the initiative is for every sports club and community group in the UK to put on a special event in a bid to encourage more people to get involved as members, supporters or volunteers.
More than 4,000 local sports clubs will be opening their doors to host events and show people just how they can get involved.
As well as tips on playing sport there will be information on coaching, supporting and how to help out.
London 2012 is also running a number of sport taster sessions encouraging people to take part in sport and fitness across the UK throughout the year.
Find an event near you.
Things to do in your area.