London 2012 international digest - Day 13
Last updated on .From the section Olympics
A round-up of the latest news, views and gossip from the 2012 Olympic Games in London.
Belgium send cyclist home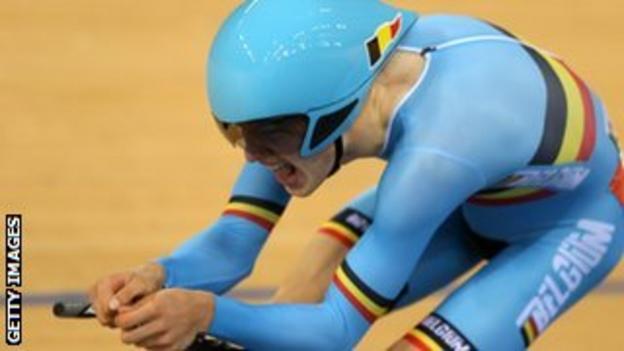 Belgian track cyclist Gijs Van Hoecke has been sent home after photographs of him enjoying a night out in London were splashed over British tabloid newspapers.
The photos showed Van Hoecke, who came 15th in the men's omnium on Sunday, with his eyes closed being carried by two others, including team-mate Jonathan Dufrasne, with his trousers and shirt covered in liquid.
"The Belgian Olympic Committee [BOC] and the Royal Cycling Federation deplore this incident, which fortunately did not affect life in the Olympic Village and athletes trying to rest ahead of their competition," the BOC said in a statement.
The 20-year-old was sent home immediately and reportedly told Belgian daily Het Laatste Nieuws that he was at least pleased his parents did not tell him off.
Hair-raising hurdlers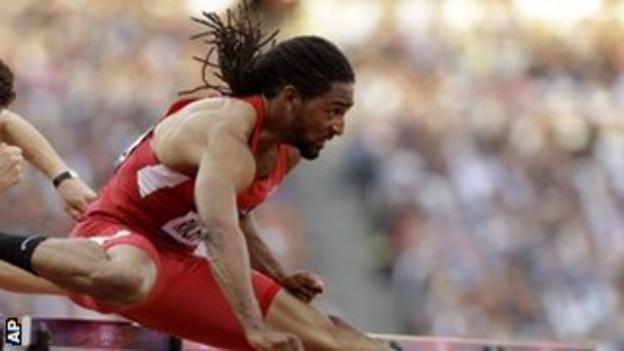 After collecting gold and silver in the 110m hurdles, United States athletes Aries Merritt and Jason Richardson revealed the secret to their success.
"We both have a little hair thing going on," Merritt said after becoming the new Olympic champion.
Merritt has his hair twisted into intricate braids while silver medallist Richardson has sported his trademark dreadlock for years, despite some BBC pundits suggesting he might go quicker if he cut them off.
"It's not for everyone," Richardson chuckled.
Olympic brain fade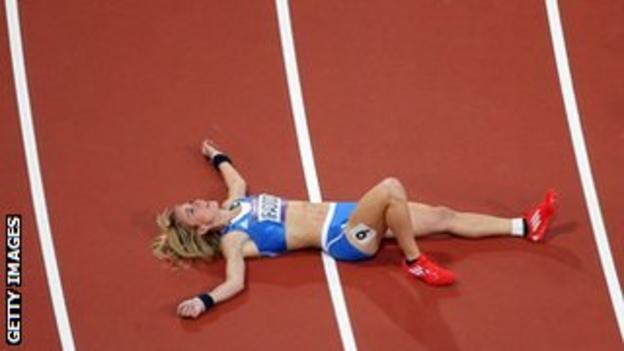 There may have been plenty of athletes collapsing after finishing their events at the London Olympics, but experts say the human brain stops them going too far in their bid to win gold.
"The brain uses the symptoms of fatigue as key regulators to ensure that the exercise is completed before harm develops," explains Tim Noakes, a professor of exercise and sports science at the University of Cape Town.
"It's not that muscles get too exhausted to work any more, or that the body gets too hot to go on, but that the brain stops an athlete activating the same amount of muscle, thus forcing them to stop."
Richard Budgett, chief medical officer at the London 2012 Games and an Olympic rowing gold medallist, reckons these regulators in the brain are brilliant because it humans can compete in the Olympics which are "all about exploring human limits."
Kenya cools talk of hosting Games
Kenya's sport minister has cooled talk of an Olympic bid for 2024.
Dr Paul Otuom told BBC World Service news: "At this point in time it is not easy to say that Kenya will be ready to put in a serious bid by then.
"But of course the wish is that we must target ourselves and benchmark ourselves to be able to have facilities that will enable us to really be recognised as a sporting nation."
Rio de Janeiro is hosting the next Games in Brazil in 2016, while Tokyo, Madrid and Istanbul are bidding for the 2020 Games.