London 2012: Views from a global audience
By Stephen Dowling
BBC News
Last updated on .From the section Olympics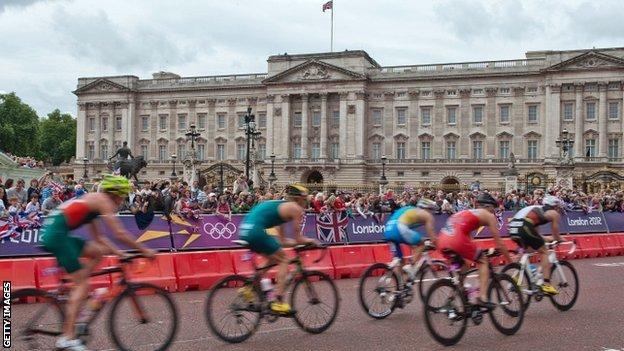 Hosting the Olympic Games has been the perfect showcase for the "Best of British" but have the Games really changed international opinions of Great Britain?
The BBC's language services asked their audiences to tell us about their impression of Britain in light of London 2012 via its international Facebook and Twitter pages.
Many said they were impressed by this new view of London as an Olympic city but others remained unconvinced. Below are a selection of the responses gathered from the BBC's global audience.
"Learning about differences"
"The Olympics has urged me to search the net about London and to learn the big differences between us and them," Rasan Kurdistani told BBC Arabic.
"Everything has been great, so much that I want to go and live there forever. New home!" Maribel Diaz said to the BBC's Spanish service, BBC Mundo.
"The image of Britain cannot be tarnished, it is the jewel of the world," Issa Abdalla commented on BBC Arabic.
"London Olympics has encouraged me more to visit the historic city of London. I am happy with the security arrangement, and people seem to be orderly, stadiums and other fields look fantastic. I have been glued to my screen throughout," Bala Malam told BBC Hausa.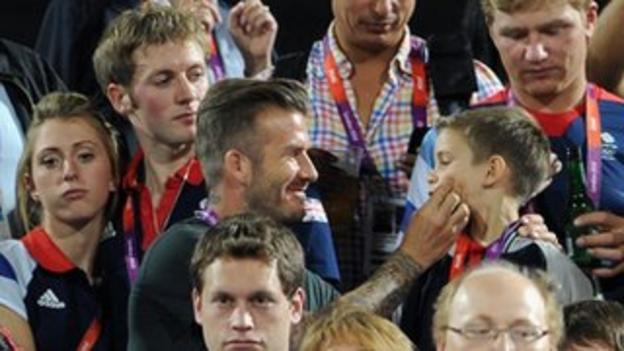 For others, the opening ceremony and the backdrop of London's iconic sights was also part of London 2012's charm.
"For starters, the ceremony was impressive. Never had a manifestation of a foreign nationality touched me so much as the representation of British history. I felt like visiting London after that. To me, it felt like a land full of traditions that have influenced me a lot culturally," Priscila Helmberger told BBC Brasil.
"London's nobility and heritage is unique and very well known. I think that London is what enriched the Olympics this time," Issa Dahboor said to BBC Arabic.
"How anyone can be indifferent to the country which gave the world such giants as Shakespeare, Sir Christopher Wren, Liz Taylor and the Beatles," one of BBC Russia's Facebook fans, Elena, said.
"Endless mistakes"
But others said the Olympics had not changed their negative view of Britain.
"These Britons and Londoners only care about what's good for them and not others like Africans," Mark Mgomezulu told the BBC Africa.
"My whole life I cannot stand Britain and the British and the Olympics hasn't changed anything," was a comment from Artem to BBC Russia.
"The organisation of London Olympics is really bad. There are endless mistakes and the volunteers' work is a mess. London Olympics is the worst one in history," Richard Lee told BBC Chinese.
"London is a great and beautiful city, but I have to say that the Olympics was not good in comparison with Beijing in terms of technical issues and judgment of the Games," Alireza said to BBC Persian.
For some, the Olympics could not compete with the news from their own nation.
"Without a doubt covering and hosting this world event will only increase our knowledge of the history and heritage of that country but unfortunately we haven't been able to follow the events thoroughly due to situations in the Arab world and especially my homeland Syria," one audience member told BBC Arabic.
One Chinese commenter compared London's Games favourably to those held in Beijing in 2008.
"The factories are not shut down to reduce pollution. People outside London are not forbidden to come to watch the games in London. The officials and royalties all sat in ordinary seats watching games. People are happy and enjoy the games. Neither overwhelmed by victory, nor discouraged by defeat," the user calling themselves "Greatness lies in accommodation" said.
And finally Anhvu Pham, commenting via BBC Vietnam, found their home city and Olympic London had something in common.
"I know that Hanoi and London share the common problem of congestion."