London 2012 international digest - Day 14
Last updated on .From the section Olympics
A round-up of the latest news, views and gossip from the 2012 Olympic Games in London.
Calls for female wrestlers from Iran
The president of wrestling's international governing body - Fédération Internationale des Luttes Associées - Raphael Martinetti has called on Iran to allow female wrestlers to represent the country at the Olympics.
Wrestling is hugely popular in the country but women are banned from participating.
"Iran seems to be the last one not to have women's wrestling," he said. "Of course I am open to having this kind of thing develop in Iran.
"I am definitely open to discussing the possibility of having female athletes with the Iranian federation. We are definitely open to offering head guards for women or longer dresses or garments for them.
"I have always been open to talking to them about this but it seems the discussion has never taken place."
The US unstoppables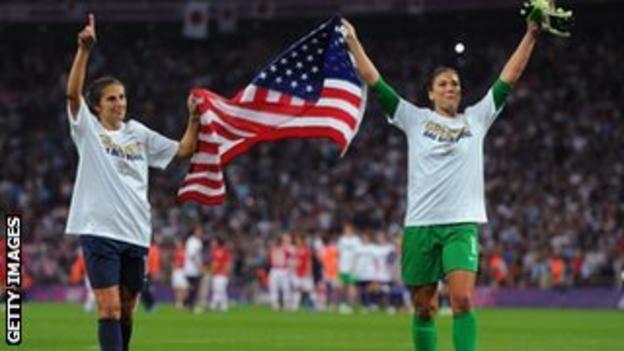 After being crowned Olympic champions, the US women's football team could be "unstoppable" in the 2015 World Cup, according to their coach Pia Sundhage.
The US took Olympic gold and avenged last year's World Cup final defeat against Japan with a 2-1 win at Wembley.
"It's very exciting when you look ahead to 2015," said Sundhage. "We always said the US had a great attitude and competed really well."
Midfielder Carli Lloyd added: "It's definitely redemption, but it's also an opportunity to show the world that we're the number one team and this game is going to be different."
As an extra reward, the US team also picked up a $1m (£960,000) bonus from the US Olympic Committee.
Felix targets Rio Games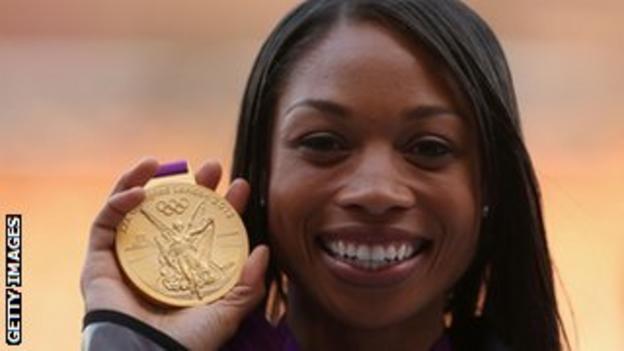 American 200m champion Allyson Felix is already plotting her Olympic return at the next Games in Rio de Janeiro.
"I think I have one more games left in me," the 26-year-old sprinter from Los Angeles said.
The 2016 Games would be a fourth Olympics for Felix, who won 200m silver at the last two Games in Athens and Beijing.
Royal visitors
Members of the British Royal family have been popping up at various venues throughout the Olympics Games and have been disarming some athletes in the process.
Prince Harry called in to the women's beach volleyball final to the surprise of eventual silver medallist April Ross.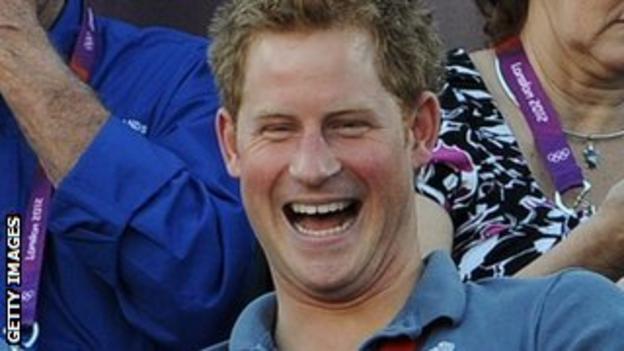 Ross explained: "We actually thought the cameras were for us because they were filming us walking and then someone's like, 'Oh, Prince Harry's right behind you'. I was like, 'Aaah'."
Meanwhile, at the gymnastics Gabby Douglas, who won all-round individual gold, met the Duchess of Cambridge.
"I met Kate, the duchess, that was a cool experience for me," said the composed 16-year-old. "She loved our leos [leotards]."
Ref dresses for the beach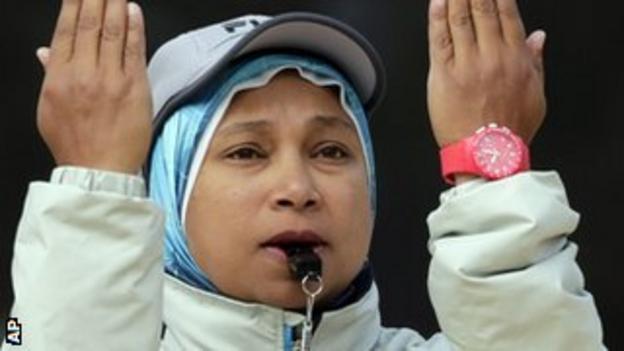 Beach volleyball's first Muslim woman referee could not be a starker contrast to the players she rules over.
Amina El Sergany wears a hijab and shows only her face and hands while the women players are happiest when dressed in just bikinis and the men jump around in shorts and vests.
"It doesn't matter for me, it is normal for me," said El Sergany, who is from Egypt.
"The most important thing is not to win or lose but the participation in these games, to be involved in world actions, not to be isolated. I'm proud. It will help lots of women, not only Muslim women."
Gebrselassie talks up the marathon
"If you talk about the Olympics, you have to talk about the marathon," distance-running great Haile Gebrselassie declared in London.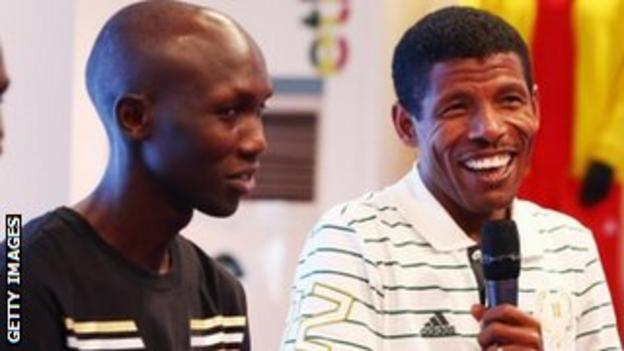 The 39-year-old Ethiopian had been planning to end his illustrious career in the London Olympics marathon on Sunday but persistent injuries meant he failed to achieve the qualifying time.
"This (the Olympics) was the plan," he said. "The next world championships, I don't think so. Maybe something else."
Instead, Gebrselassie will be watching Kenya's London Marathon winner Wilson Kipsang and double world champion Abel Kirui battle it out with an Ethiopian contingent.
"Sometimes the Ethiopians are strong, sometimes the Kenyans," Gebrselassie said.
The men's marathon will be without its Kenyan defending champion and Olympic record holder Samuel Wanjiru, who died after falling from a first-floor balcony at his home last year.