Olympics triathlon: Sweden lose Lisa Norden photo-finish appeal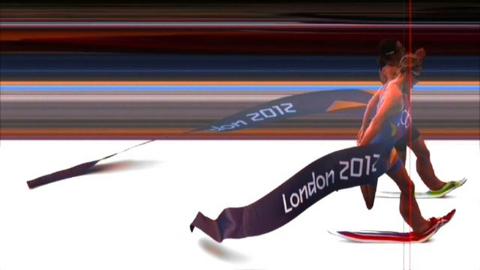 Swedish triathlete Lisa Norden will not receive an Olympic gold after losing an appeal against a photo-finish decision.
Switzerland's Nicola Spirig was ruled to have won gold following an unprecedented photo-finish on 4 August.
Sweden insisted it was not possible for officials to "distinguish precisely" the position of Spirig's torso.
But the Court of Arbitration for Sport said the result would stand because it was "a field-of-play decision" which cannot be reviewed.
Field-of-play decisions can only be looked at retrospectively if there was evidence of arbitrariness or bad faith, neither of which was found to be the case in deciding the result of the women's Olympic triathlon in London.
The Swedish Olympic Committee and Swedish Triathlon Federation asked for both athletes to be ranked as joint winners.
Both bodies appealed after the race but the International Triathlon Union rejected the appeal on Wednesday.
Judges ruled that Spirig's winning margin was less than 15cm, although an official photograph appeared to show Norden's head crossing the finish first.
But the International Triathlon Union insisted two cameras on the line showed the Swiss athlete's torso ahead of the Swede's.
It is the first time an Olympic triathlon has been decided on a photo-finish.