London 2012 international digest - Day 15
Last updated on .From the section Olympics
A round-up of the latest news, views and gossip from the 2012 Olympic Games in London.
Sailor Page to carry Australia flag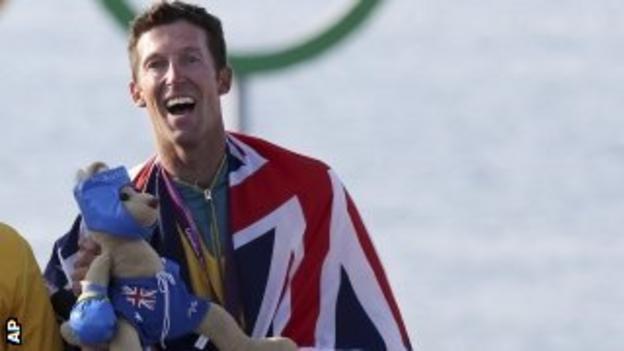 Australia have chosen gold medal winning sailor Malcolm Page to carry their flag in Sunday's closing ceremony for the London Olympcs.
The 40-year-old won his second successive gold medal in the 470 class with Mathew Belcher, following on from victory in the same event with Nathan Wilmot at the Beijing Games.
"This is something that is really quite overwhelming," said Page.
"When you consider some of the great performances across the team here in London, not just by the sailors but by people like Sally (Pearson in the 100m hurdles) and Anna (Meares in track cycling), this is something I will really treasure."
Is it a plane? No, it's Kirani James
The prime minister of Antigua, Baldwin Spencer, has come up with a novel way of honouring Kirani James, the newly-crowned Olympic 400m world champion.
Spencer wants a Caribbean airline to name one of its planes after the history-making sprinter. The airline in question says it will mark James's achievement but is keeping its plans under wraps.
The 19-year-old stormed to Grenada's first-ever Olympic medal and the Caribbean island's 110,000 residents were all given half a day's holiday by Grenada's PM Tillman Thomas.
James also won fans when he traded name tags with South African double amputee Oscar Pistorius after their run in the 400m semi-finals.
Missy in the swim for studies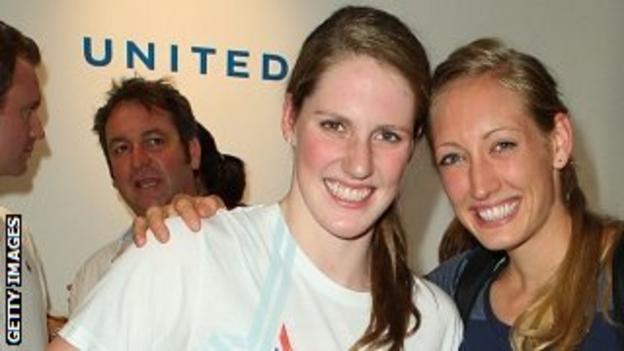 Four-time Olympic swimming gold medallist Missy Franklin says she is planning to go to college rather than turning professional
The 17-year-old American is about to enter her last year of high school but after that she must choose between going to university or turning professional.
Franklin said on Saturday that she still believes "that college is what's going to make me the happiest girl."
However, she plans to sit down with her family and weigh up her options as turning pro means she could secure lucrative endorsement deals and still compete at the Olympics.