What Usain Bolt & others said at London Olympics 2012
Last updated on .From the section Olympics120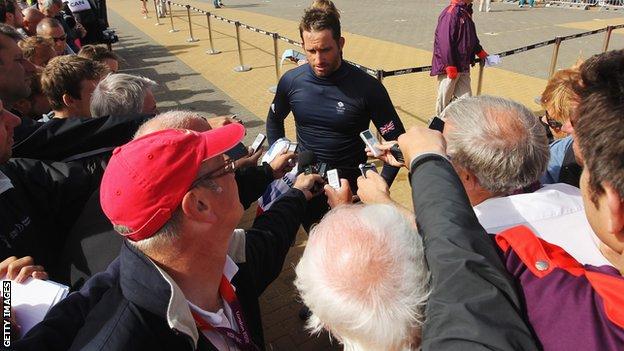 Every athlete competing in the Olympics knows the eyes of the world will be focused on their performances during the Games.
But they are also aware that the ears of millions of people across the globe are listening intently to their every word after an event.
BBC Sport picks out the iconic, emotional and quirky quotes from athletes, as well as their families and Games officials, at London 2012.
Golden words
Jamaican sprinter Usain Bolt on winning 100m and 200m gold:
"I'm now a living legend."
His compatriot Yohan Blake on the Jamaican team:
"Basically, we are not human, we dropped from space like Mr Bean. Mr Bean is not a normal guy, he makes jokes. We are not normal guys. We are from space, I am from Mars."
Bolt on Blake:
"Yohan is crazy. If he keeps talking like that, someone is going to put him in a straitjacket one day."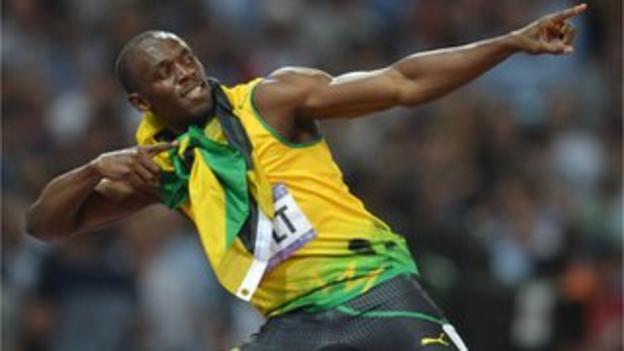 Sir Chris Hoy on his evening plans after becoming Great Britain's most successful Olympian:
"Watching the Olympics on TV with a beer and a bowl of crisps."
Kenya's David Rudisha on setting a new world record on the way to 800m gold:
"Today the weather was beautiful and I decided just to go for it."
Great Britain cyclist Bradley Wiggins on adding Olympic time trial gold to his Tour de France triumph:
"There is almost slight melancholy. I realised on the podium that that's probably it for me. I don't think anything is going to top that."
Ben Ainslie hits out at his Finn rivals on day seven of the Olympic sailing event:
"They've made a big mistake. They've made me angry and you don't want to make me angry."
Best of British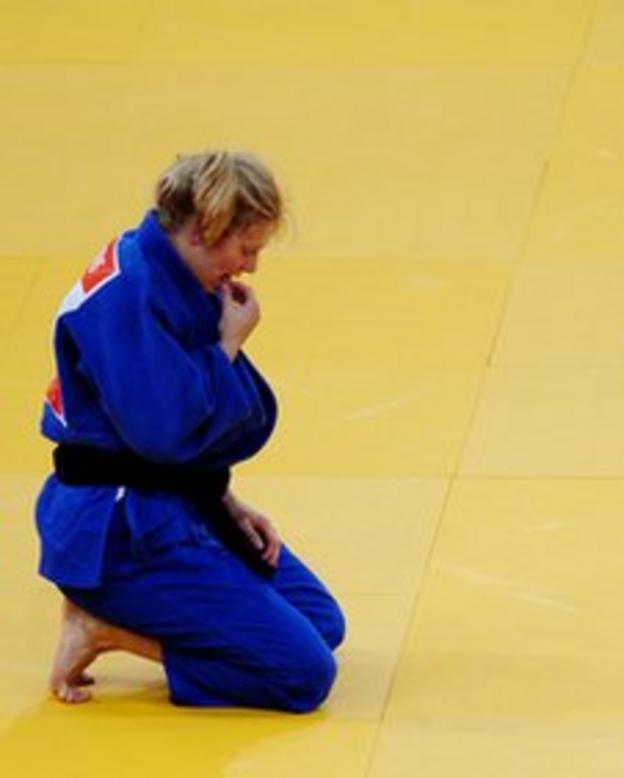 Gemma Gibbons's emotional reference to her late mother after making the judo final:
"I love you mum."
Heather Stanning, who won Britain's first gold of the Games with Helen Glover in the women's pairs, on why she chose rowing:
"I joined rowing because it was the best social club at university and I've ended up with a gold medal."
Record-breaker Sophie Hitchon on becoming the face of British hammer throwing:
"I have been dubbed the girl who puts the glamour into hammer."
Swimmer Keri-Anne Payne on Royal Swans being moved from the Serpentine in Hyde Park before the open-water swim:
"The swans are on holiday at a holiday camp. They take their families."
Global Olympics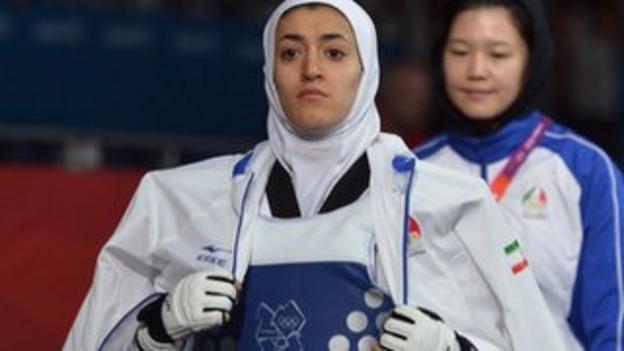 Iran's Sousan Hajipourgoli on being allowed to wear a hijab when competing in the taekwondo:
"It is very important to me that I, as a Muslim woman, can compete wearing my hijab. I can prove to everyone that the hijab does not stop me being a top athlete."
USA's gold medallist gymnast Gabby Douglas, 16, on meeting the Duchess of Cambridge:
"I met Kate, the duchess, that was a cool experience for me. She loved our leos [leotards]."
Norwegian rower Olaf Tufte after finishing second to world champion Mahe Drysdale in the single scull heats.
"There's no point in having a Porsche if you don't know how to drive it."
Australian sprint track cycling gold medallist Anna Meares on the pressure from home fans supporting her rival Victoria Pendleton.
"I'm glad I dyed my hair before the competition because I would have gone grey."
Caroline Buchanan, Australia's world number one, after finishing a disappointing fifth in women's BMX:
"It feels like a nightmare. My house has burnt down and my brother's broken his neck - I've had setbacks in my life before - but nothing compared to this."
Official statements
London 2012 chairman Lord Coe on Great Britain's 'Super Saturday':
"I dreamt that we would have a night like that but not in my wildest dreams did I think that it would actually unfold in the way that it did. There was a narrative yesterday of infectious success and it is a day none of us will ever forget."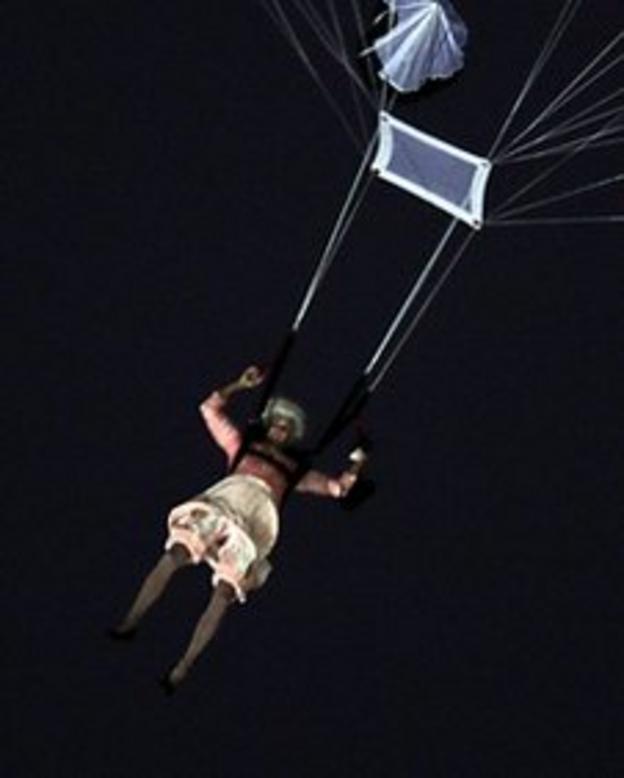 IOC president Jacques Rogge in his opening ceremony speech:
"In many ways the Olympic Games are coming home tonight."
Marco Balich, Rio 2016 opening ceremony creative director, on the spoof Queen parachuting into the Olympic Stadium:
"We are not obliged to throw our president out of a helicopter."
Australia's sports minister Kate Lundy on losing a wager with British counterpart Hugh Robertson about which nation would win more gold medals:
"I have cheerfully conceded. I think Great Britain will be exceeding our tally in gold medals."
Mayor of London Boris Johnson on beach volleyball:
"There are semi-naked women playing beach volleyball in the middle of the Horse Guards Parade immortalised by Canaletto. They are glistening like wet otters and the water is splashing off the brims of the spectators' sou'westers."
Family matters
Proud father Bert le Clos after watching his son Chad win 200m butterfly gold for South Africa:
"It's unbelievable. Unbelievable. Unbelievable. Look at him - he's a beautiful boy. Look at him - he's crying like me."
Jane Dujardin after watching daughter Charlotte win gold for Great Britain in the dressage:
"She could make a donkey do anything."