Olympics athletics: Syrian 400m hurdler fails drugs test
Last updated on .From the section Olympics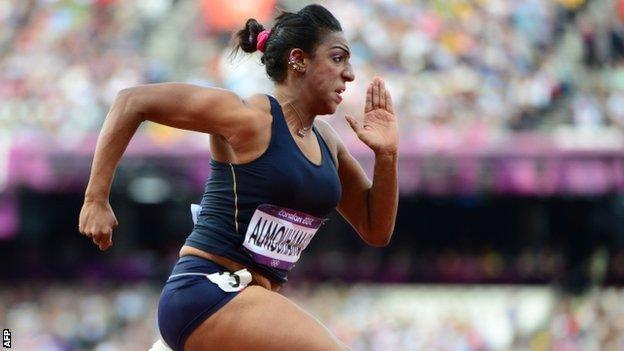 Syrian 400m hurdler Ghfran Almouhamad has been disqualified from the Olympics after testing positive for a banned substance.
The 23-year-old had finished eighth in the second heat of the first round of the event on 5 August.
The International Olympic Committee said that a sample taken on 3 August indicated the presence of methylhexaneamine.
They added that analysis of the B sample confirmed the A sample result.
Almouhamad was just one of four women in the 10-strong Syrian squad at the Games.
It is the seventh positive case reported by the IOC since it started its Games testing programme on 16 July. She is only the second athlete who competed in the Games who has been sanctioned for doping. The others were caught before competing.
American judoka Nick Delpopolo was expelled after testing positive during competition for marijuana, which he said he unintentionally consumed in something he ate.