London 2012 firsts: Facts and feats from the Olympics
Last updated on .From the section Olympics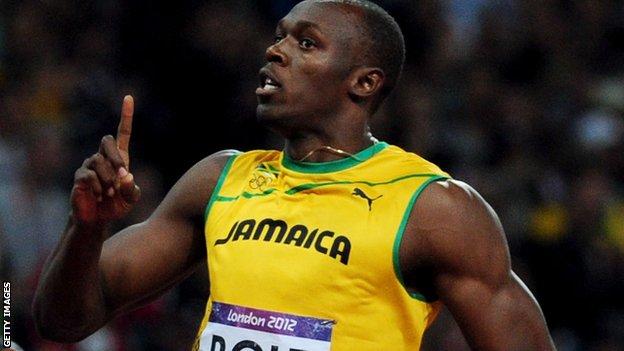 London 2012 has seen some fascinating firsts - here are a selection:
First gold medal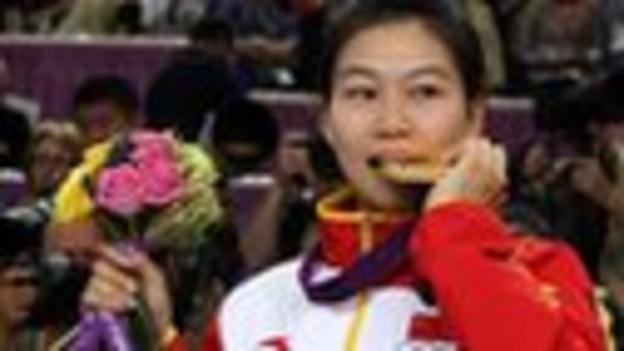 "I cried after winning the gold because it relieved all the pressure," the 23-year-old said afterwards.
First world record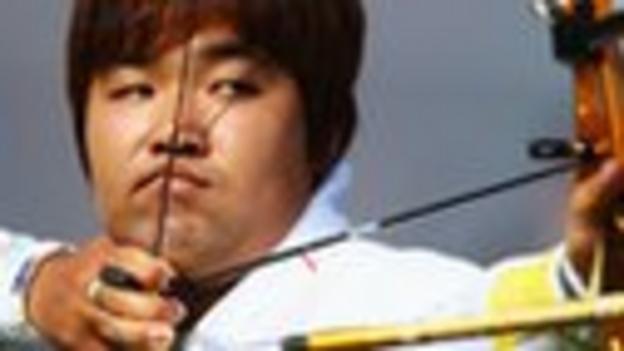 Im Dong-hyun, South Korea's visually impaired archer, set the first world record at London 2012 when he broke his own 72-arrow mark of 696 by three points.
Dong-hyun, who went on to win team gold as well, can barely read the big letters at the top of an optician's chart, and aims at a "yellow blob" on the target 70 metres away.
First sprint double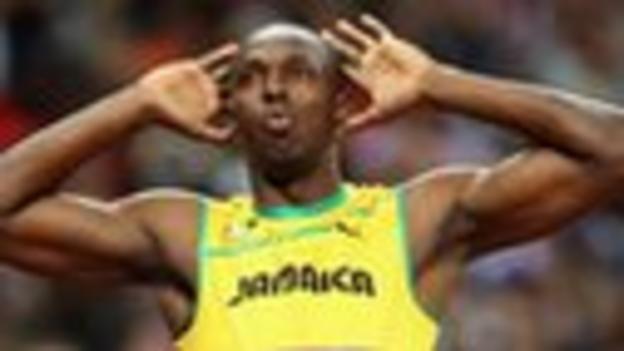 Usain Bolt became the first man to retain both Olympic sprint titles when he swept the competition aside to win the 100m and 200m.
"I'm a living legend," the 25-year-old Jamaican said after completing the double. "This is what I wanted and I got it. I'm very proud of myself."
First sub 37-second relay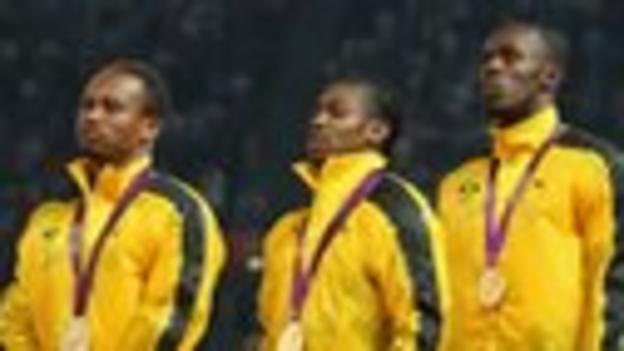 Jamaica's 4x100m men's relay team broke the 37-second barrier for the first time when they shattered their own world record to win gold in a time of 36.84 seconds.
Yohan Blake attempted to put the achievement of his team into context: "Basically, we are not human, we dropped from space like Mr Bean. Mr Bean is not a normal guy, he makes jokes. We are not normal guys. We are from space, I am from Mars."
First female Saudi competitor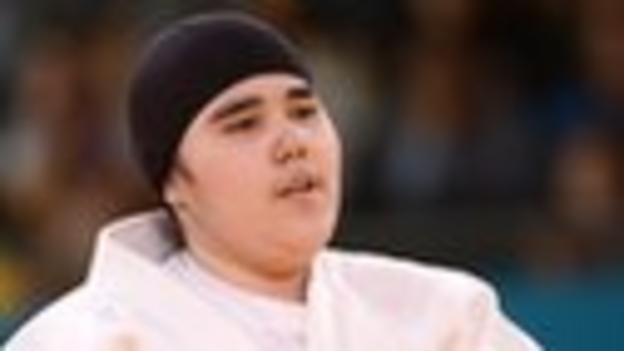 Wojdan Shaherkani became the first Saudi Arabian woman to compete at the Olympic Games when she took part in the +78kg judo competition.
"Hopefully this is the beginning of a new era," said Shaherkhani, 16. "I was scared a lot, because of all the crowd."
Sarah Attar later became the first woman from Saudi Arabia to compete in an Olympic athletics event, when she ran in a heat of the 800m.
First sub 1:41 in 800m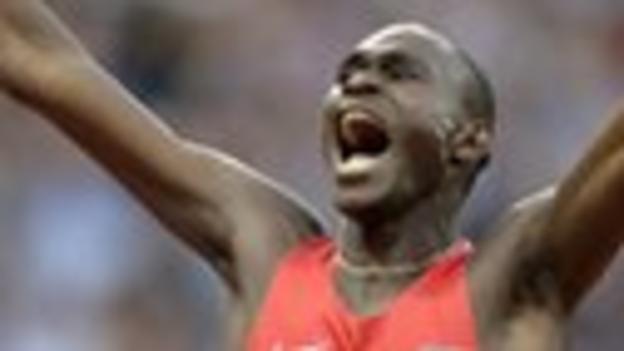 David Rudisha of Kenya became the first man to run the 800m inside one minute 41 seconds when he set a new world record of 1:40.91 while winning the 800m gold medal.
"This is the moment I have been waiting for for a very long time," he said. "To come here and to break the world record is something unbelievable."
Silver medallist Nijel Amos's personal best time of 1:41.73 was exactly the same time as a previous world record, set by LOCOG chairman Lord Coe in 1981 and equalled by Wilson Kipketer 16 years later.
First women's boxing gold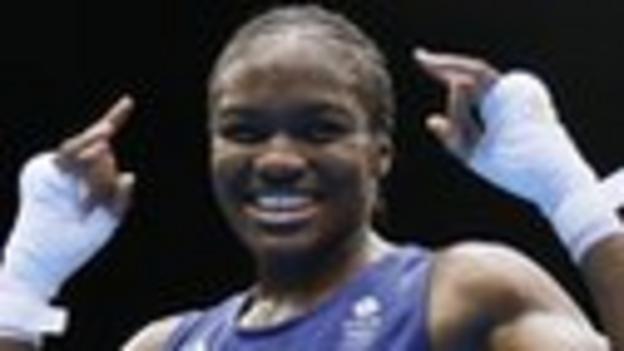 Great Britain won the first-ever gold medal in Olympic women's boxing when Nicola Adams from Leeds outclassed China's Ren Cancan to win the flyweight competition.
"Now the time has come, it's finally here," said the 29-year-old. "What a place to showcase women's boxing. I can't believe the support we've had. It's really great how the British public has got behind women's boxing."
First taekwondo gold for GB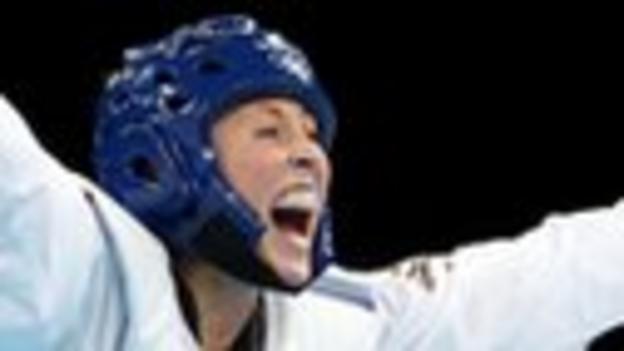 Jade Jones won Great Britain's first gold medal in taekwondo when she beat Yuzhuo Hou of China in the 57kg category.
"It's just bonkers and singing that anthem standing there with everyone clapping and cheering, it's just amazing," said 19-year-old Jones. "It was just the best feeling, you can't describe that feeling."
First GB v Ireland boxing final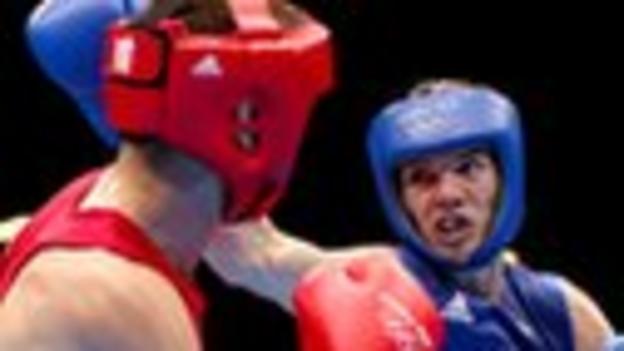 Great Britain and Ireland met in an Olympic boxing final for the first time, with Luke Campbell beating John Joe Nevin to secure bantamweight gold for Team GB.
"It's a day I've dreamed of for a long, long time," said the 24-year-old from Hull. "I'm lost for words. It means everything. My family, my city, everyone has been so supportive."
First three-time hosts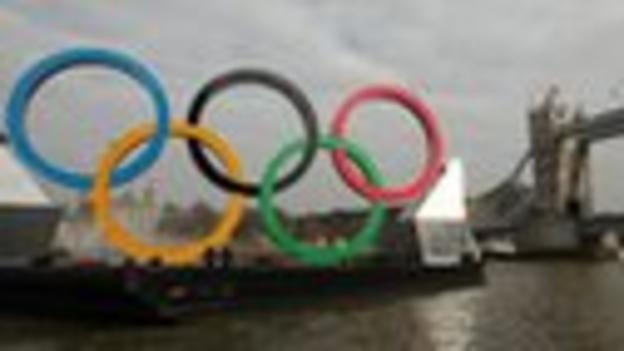 The start of the Games meant that London became the first city to host the modern Olympics three times, having also welcomed the world's athletes in 1908 and 1948.
The 1908 Games featured tug-of-war, figure skating, polo and powerboat racing, while in 1948 the last Olympic artistic competition was held, with medals for painting, sculpture and architecture.