Indian director Bharath Bala imagines Rio's opening ceremony
By Nandini Krishnamoorthy
BBC News Delhi
Last updated on .From the section Olympics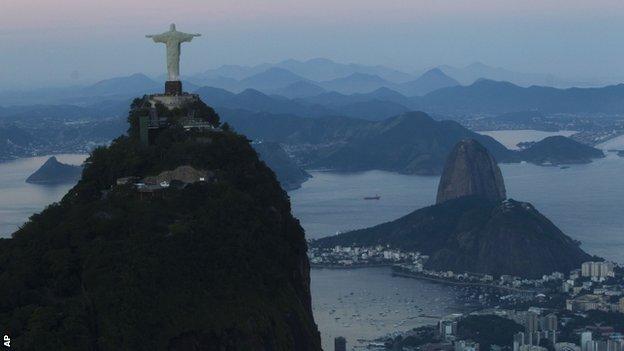 What would you do if you were in charge of Rio de Janeiro's opening ceremony for the 2016 Olympic Games? Here, Indian director Bharath Bala - who devised the opening ceremony for the 2010 Commonwealth Games in Delhi - tells the BBC what he would include for Rio's biggest-ever party.
Some sporting events have become a global event these days. So designing the opening ceremony for an Olympic event shows the strength and vision of a country that's hosting. It's a matter of prestige, status and position in the world for them. The Olympics (or Commonwealth Games) may be a sporting event, but we have billions of people across the globe watching them on TV.
It's more like a voice for the nation - that's why in the Beijing Olympics the Chinese displayed their strength using their creativity, technology and inventions. Similarly in the Commonwealth Games, we, in India, portrayed our Indian culture, art and tradition in its new and untold form using technology too to blend with the cultural aspect.
So the opening ceremony has to be entertaining, and at the same time project the culture and vision of a country.
It's important Rio de Janeiro is upgraded with the latest technology in four years' time. The biggest challenge in designing an opening ceremony is to blend technology and tradition - traditional content and modern execution will be exciting to see.
What was your opinion of London's opening ceremony?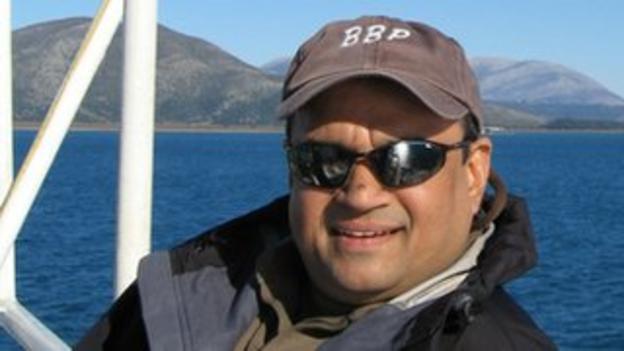 Danny Boyle is a master when it comes to direction. I had some kind of expectation from him in this London Olympics and some of the acts/segments were brilliant. But I wasn't able to appreciate some of the performances that local audience would have enjoyed - British humour for instance. It was too British for world audience to comprehend.
They failed to present their true English culture or tradition, tracing their roots. That's what I felt was the missing element. But technology wise it was really modern and I like the way Danny had executed the plan.
England has been ruling the world for many years now. What I felt they could have displayed is their 'deep-rooted understanding' of the world.
Does a closing ceremony need a different mood?
A closing ceremony is always a celebration. You cannot expect anything different or a cultural aspect there. Unlike the opening ceremony, a closing ceremony is not a show. Its mood is light and celebratory - to reflect the joy of having athletes from different parts of world at one place, enjoying the success.
What would you do for Rio 2016?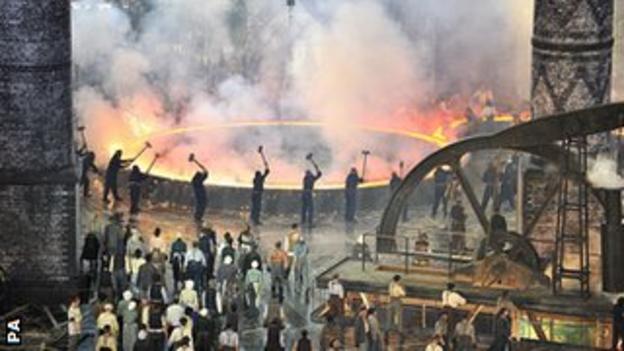 First of all, I'm acquainted with Brazil only as a foreigner. And I believe the city that gets to host an Olympic opening ceremony has to get only their country's best director to sketch the plan.
The little that I know about Brazil is they have a rich culture, and they have the Amazon.
My vision is to see how they preserve the Amazon (given the climate change/global transformation) and the beauty of the Amazon can be well depicted.
What would you say if Brazil asked for your input?
Suppose I'm asked to give my ideas or share my thoughts, I would first read about Brazilian culture and understand them. Then see how I can demonstrate that from a new perspective.
Their Rio Carnival festival is world famous, so definitely we can expect a something different and exciting from them in 2016.
And if the Olympics were to be held in Delhi?
That would depend on when we get to host Olympics, the status of India in the world at that time and technological development.
But obviously, India is an ancient country, so no matter what changes the country undergoes in the years to come, the roots will remain same. 'Ancient country with a modern vision' will be the basis of my theme.
Designing a 45 to 60-minute ceremony needs lot of research and thinking. You need inspiration to create something different; what story you're going to tell and how you're going to tell 5,000-odd years of Indian culture - all these things need to be scripted first. The audio and visual elements evolve after that.