London 2012: International stars help make Games unforgettable
Last updated on .From the section Olympics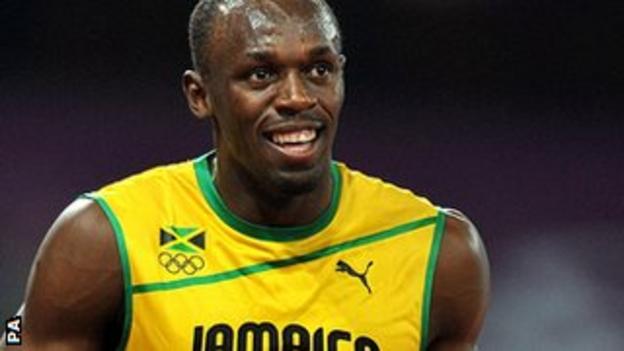 Usain Bolt
Sport: Athletics
London 2012 record: Gold - 100m, 200m, 4x100m relay
Bolt declared himself "the greatest athlete" of all time after defending the three sprint golds he won in Beijing four years ago. By his own admission the 25-year-old went into the Games only 95% fit and, after being been beaten by compatriot Yohan Blake in the Jamaican trials, he was being questioned like never before. However, Bolt not only delivered on all fronts in athletics terms but also lit up the Games with the sort of showmanship and playfulness he has become renowned for.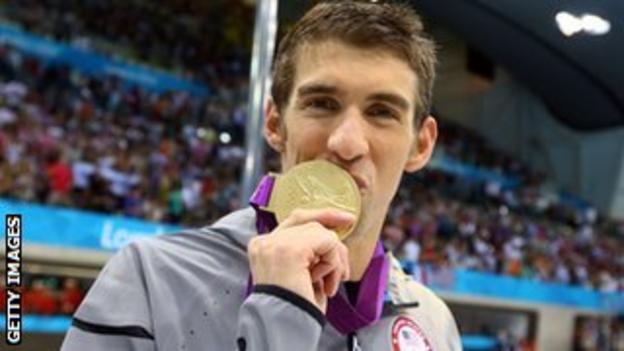 Michael Phelps
Country: United States
Sport: Swimming
London 2012 record: Gold - 100m butterfly, 200m individual medley, 4x200m freestyle relay, 4x100m relay. Silver - 200m butterfly, 4x100m freestlye relay
The American was already an Olympic legend before London 2012 after incredible success at Athens in 2004 and Beijing four years ago, and Phelps duly became the most succesful Olympian of all time when he won his 16th gold by beating Ryan Lochte in the 200m individual medley. The 27-year-old wasn't done there, adding two more golds to his incredible haul before heading for retirement with a record 18 golds and 22 Olympic medals in total.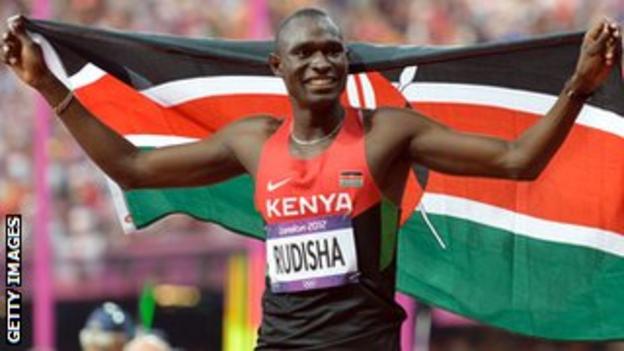 David Rudisha
Country: Kenya
Sport: Athletics
London 2012 record: Gold - 800m
Rudisha may not have the flamboyant attitude of Bolt, but the Kenyan delivered a breathtaking performance that dazzled the crowd in the Olympic Stadium. The 800m final was the fastest of all time with seven of the eight athletes running personal bests - five of them under 1:43 seconds. But the field was blown away by Rudisha, who led from start to finish, sprinting clear down the home straight to break his own world record.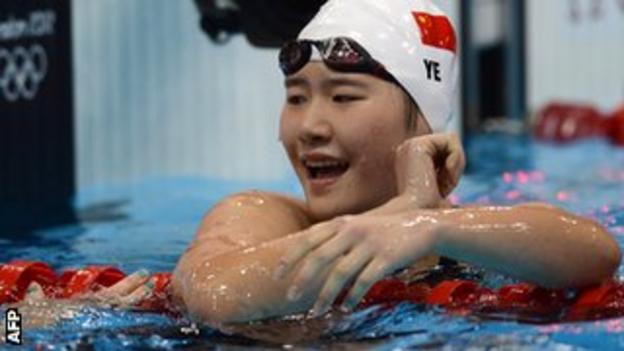 Shiwen Ye
Country: China
Sport: Swimming
London 2012 record: Gold - 200m individual medley, 400m individual medley
The 16-year-old epitomised China's growing strength in swimming - they won five golds to finish second behind the United States in the pool - when she smashed the world record to win the 400m individual medley before going on to win a second gold in the 200m individual medley. A coach from the United States, John Leonard, called her performance "disturbing" but she retorted that his criticism "may be sour grapes". Ye said the secret of her success was simply that her training had been focused on the 400m medley.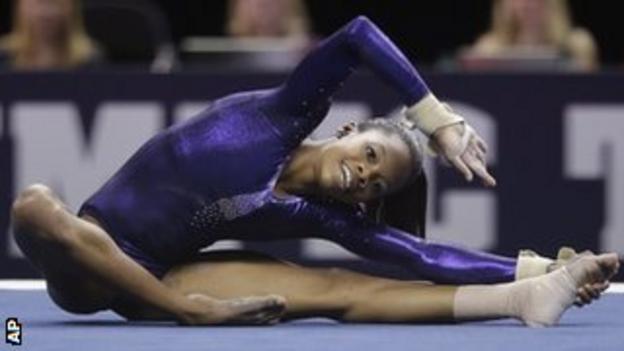 Gabby Douglas
Country: United States
Sport: Gymnastics
London 2012 record: Gold - Individual all-around final, women's team final.
The diminutive 16-year-old became the first woman to win all-around and team gymnastics golds at the same Olympics. Nicknamed "the flying squirrel", Douglas hit top form on each of the four pieces and became the first African American to win all-around gold. Douglas will not forget her achievements in a hurry, not least because a giant mural has been painted in her home town of Virginia Beach.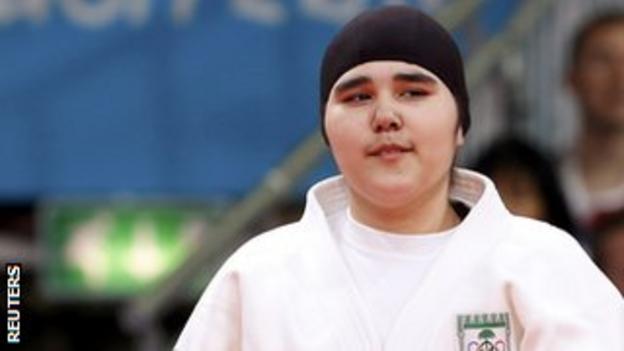 Wojdan Shaherkani
Country: Saudi Arabia
Sport: Judo
London 2012 record: Round of 32 - Women's +78kg
Shahrkhani became the first Saudi Arabian woman to compete at the Olympics. The contest appeared to be an overwhelming experience for the Mecca-born 16-year-old, who is only ranked as a blue belt but wore the higher black belt to compete. A tentative Shahrkhani, who wore a tight-fitting black cap, quickly lost to Puerto Rican Melissa Mojica, but her father Ali said: "She was happy and smiled when she finished the fight. She hugged me and said: 'Daddy, I did this.' I was so proud."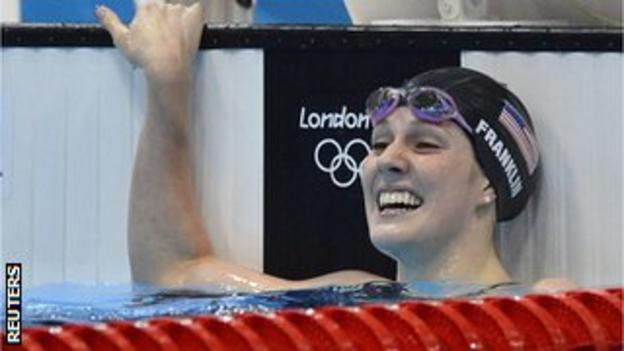 Missy Franklin
Country: United States
Sport: Swimming
London 2012 record: Gold - 100m backstroke, 4x200m freestlye relay, 200m backstroke, 4x100m medley relay. Silver - 4x100m freestyle relay.
Franklin could be the next star of US swimming after equalling Michael Phelps's haul of four golds at the age of 17. Her success came on the back of five golds at the World Championships. Franklin now has to decide whether to turn to professional or go to college to study marine biology.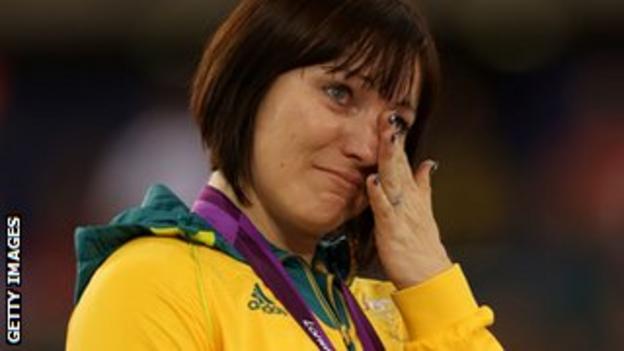 Anna Meares
Country: Australia
Sport: Cycling
London 2012 record: Gold - women's sprint. Bronze - women's team sprint.
Team GB dominated the gold medals in the velodrome but Meares's sprint success was a moment to celebrate for Australia as she overcame arch-rival Victoria Pendleton of Great Britain. The 28-year-old was beaten by Pendleton at Beijing four years ago after battling back from serious injuries she sustained in a crash. Meares was overjoyed when she crossed the line in London, later saying: "It's been such a difficult challenge. I've tried so much and worked so hard for a long period of time."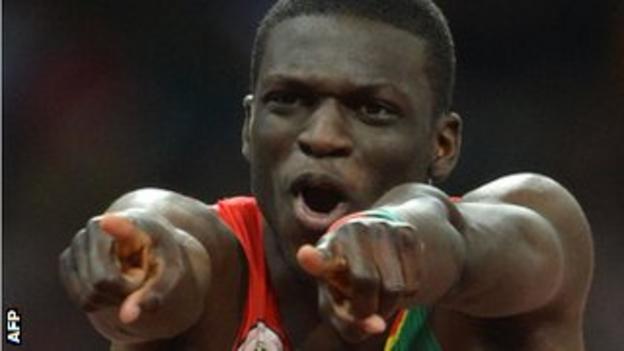 Kirani James
Country: Grenada
Sport: Athletics
London 2012 record: Gold - 400m
James won his country's first ever Olympic gold as he stormed away to win in a personal best of 43.94 seconds. The brilliant 19-year-old had already won the World Championship title and could one day threaten Michael Johnson's incredible world record of 43.18 that has stood for 13 years. "Grenada will be going crazy right now," said James after his win - the country has a population of just over 100,000.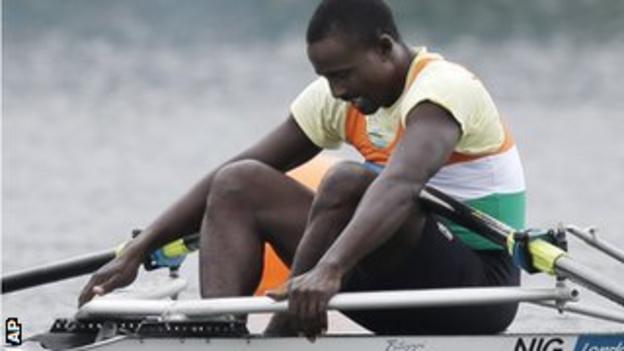 Hamadou Djibo Issaka
Country: Niger
Sport: Rowing
London 2012 record: Last - Single sculls
"Issaka the Otter" won the heart of the crowds at the rowing despite finishing his two races more than a minute behind his competitors. A few months before the start of the Games, Issaka was a gardener in his country's capital, Niamey, when he took up rowing in a fishing boat. "I have no technique, I only rely on power," Issaka said. "I compete with courage, but there also people cheering me there, they applaud me and urge me to help me finish my race and I will do it."