London 2012: Lee Merrien pleased with Olympic performance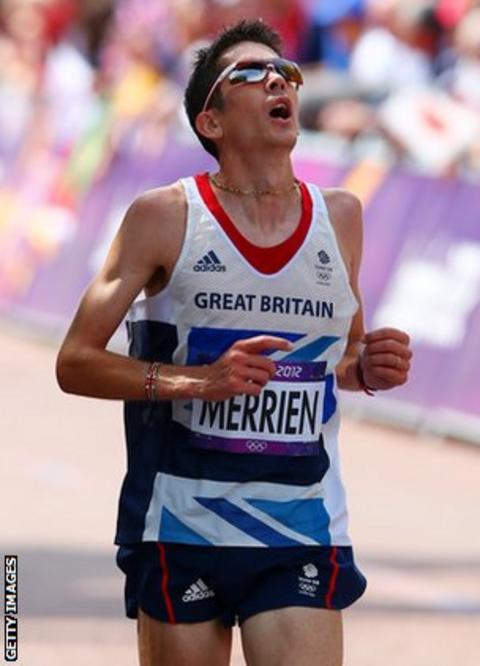 Guernseyman Lee Merrien was left happy with his performance in the Olympic marathon after finishing in 30th place.
Merrien, 33, finished over five-and-a-half minutes ahead of teammate Scott Overall in two hours and 17 minutes.
"I'm pleased with it, I had targeted a little bit higher up so I didn't achieve what I was after in that sense," he told BBC Guernsey.
"But in terms of position I'm quite pleased because there was some fairly good guys behind me."
He continued: "It was probably the strongest marathon in any Olympics - normally in the past my performance would have put me far higher up but there's so much more depth in that event that it's a lot harder to finish higher up the field," he added.
And Merrien, who was only selected for the race after an appeal, said he has never raced in an atmosphere quite like the one he encountered on Sunday.
"It was so loud all the way round, and I saw a number of Guernsey flags and acknowledged a few of them when I was racing.
"I've never experienced a race so loud all the way around, it was absolutely phenomenal.
"I'd worked very hard for the last few years and a lot of people have helped me get to that point so to do it was an immense honour and now that I've put in a decent performance I'll have some great memories.
"For any athlete to compete at the Olympics is the pinnacle and to complete that dream will stay with me forever."