Olympics funding: Some Team GB sports told to expect cuts
Last updated on .From the section Olympics236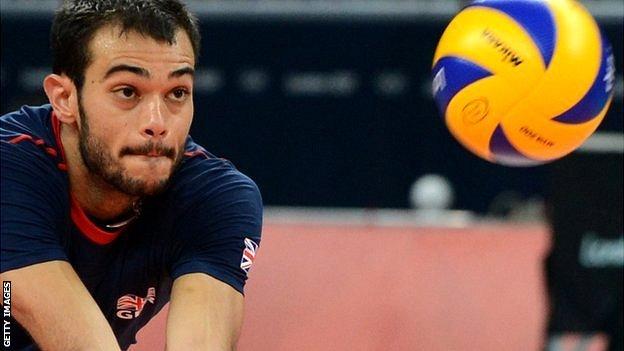 A number of Great Britain's Olympic teams could lose their funding, despite the government recently announcing investment of £508m through to 2016.
Athletes or sports that are not expected to reach the Rio Games in 2016 will not receive any money.
Sports like handball and volleyball, which relied on host-nation places to compete in London, could be affected.
"There's no point funding sports that are not going to qualify," said sports minister Hugh Robertson.
The policy is known as 'no compromise'. Supporters say it is the fairest and most accountable way of channelling public finances into developing elite level athletes for competition.
Critics, however, insist that investment is needed to develop Britain's less popular sports to allow Britain to compete at international level.
"We will fund any sport where we think there is a realistic chance of a medal in Rio or in the 2020 Games. The base cutoff is if a sport does not qualify for an Olympics, that is very important," clarified Robertson.
"But remember that even if there are sports that don't attract funding, they can still get funding through Sport England and so on to develop their talent into a position where they will qualify for a Games in the future."
The British Volleyball Federation, who lost men's coach Harry Brokking on Tuesday through not being able to fund his salary, received over £3.5m from UK Sport in the build-up to London but did not meet all their performance targets.
And rower Katherine Grainger, who won a gold medal at London 2012 in the women's double sculls and has three other Olympic silver medals, insisted that elite sports funding must be based on an athlete or team's ability to succeed.
"This is accountable money, public money," she said. "It has to be based on performance and it always has been.
"Every athlete comes in knowing that if they perform there's more chance of the support and the funding being there. If they don't, they're not going to get that. So no-one's surprised if the better they are the more support they'll get."
Baroness Sue Campbell, chair of UK Sport, said: "Investing in sport in an expensive business - world class success is expensive. We are investing the viewers' money, whether its coming from the government or Lottery.
"To invest large amounts of public money in people who quite frankly aren't going to get there is not good investment."