Download our BBC Olympics wallpaper for desktop & mobiles
Last updated on .From the section Olympics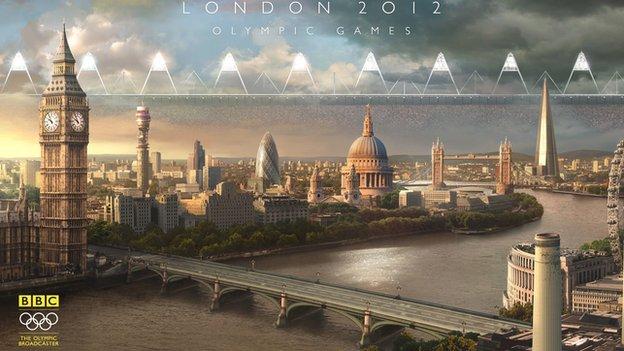 Enjoyed the London 2012 Olympics? Liked the BBC's opening titles?
The image above was part of the BBC's trailer for the Games and we've made it available to download as a wallpaper for your desktop, tablet or mobile phone.
There are various sizes of the image - just click on the appropriate size below (most are for desktop - depending on the size of your monitor) and save from there:
The trailer was developed by creative agency Rainey Kelly Campbell Roalfe Y&R, created by Passion Pictures and Red Bee Media.