Olympic legacy: Can British sport capitalise on London 2012?

By Matt Slater
BBC sports news reporter
Last updated on .From the section Olympics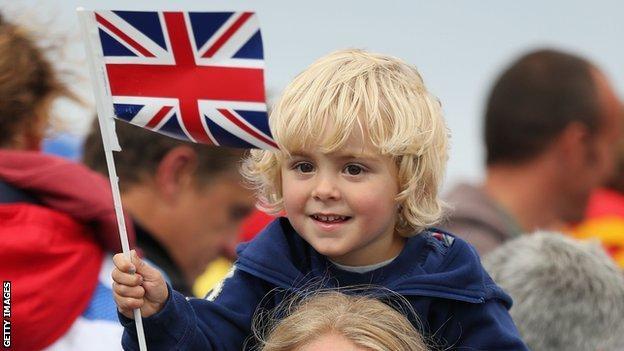 When Imran Sherwani tapped in his second goal of the game to make it 3-1 to Great Britain in the hockey final at the 1988 Olympics, it prompted one of the most famous pieces of commentary in British TV history.
"Where were the Germans?" asked Barry Davies. "But frankly, who cares?"
That Olympic gold was the high point of a fine decade for British hockey. The men's team had won bronze at the previous Games and finished as runners-up at the 1986 World Cup (still their best result), while the women's team would claim bronze in Barcelona four years later.
But then it ended. The interest generated by the team's Seoul success fizzled away, and hockey returned to the margins. A decade later, it would have been more accurate to say: "Where are the British? Does anybody care?"
But this fate has not been unique to hockey. You could argue an inability to maintain momentum after a spell in the sun has been the norm for British sport. The post-Wimbledon boom in tennis participation is an annual example of this, as it has usually gone bust by August.
Avoiding this pattern is the challenge faced by the 36 sports that have just starred in the greatest advert for the benefits of physical activity Britain has ever seen.
But it is also a challenge for the country.
We paid for London 2012 and the quid pro quo was that the Games would "inspire a generation" to pick up a hockey stick, tennis racquet, or just the phone to find out when the pool opens or where the nearest running club is based.
London 2012's physical "legacy" is apparent to anybody who has visited the Olympic Park, or one of the other new permanent venues.
But the rest of the country will have to make do with the much harder to define legacy of a happier, healthier nation. This will take time, money and leadership, but sport will never get a chance like this again.
Having seen what happened - or failed to happen - 24 years ago, hockey is determined not to let this opportunity slip away.
"We started by asking if we were providing the type of opportunities to play that people really want - we know traditional club hockey isn't for everybody," said Holly Woodford, England Hockey's development director.
A "Back to Hockey" initiative was launched to tempt ex-players back into the game, a child-friendly format called "Quicksticks" was spun out to primary schools, and "Rush Hockey" was promoted as the sport's answer to five-a-side football.
In March, Team GB's players visited schools to meet youngsters, dish out freebies and sell the sport to parents and teachers. Next there was the "Big Dribble", a campaign that saw thousands take part in an attempt to dribble hockey balls 2,012km from Edinburgh to Trafalgar Square.
A final push came at the Olympic tournament itself, where two mini pitches were set up next to the Riverbank Stadium for the sport's 630,000 ticket-holders to try rush hockey: over the fortnight, more than 30,000 of them did.
"I would not blame people for being sceptical about Olympic legacy. Past experience isn't encouraging," admitted Woodford.
"But we have added 27,000 players in the last six months so the steps we've taken are working.
"Can we cope with a potential influx? We think so. We've created 20,000 new playing opportunities at 600 locations over the next five weeks."
Hockey has been given £11.5m by Sport England, the government agency in charge of "sport for all". That was decided in 2009, and all 46 national governing bodies (NGBs) funded by the agency are waiting for feedback on their 2013-17 applications.
Nervous times, then, particularly when the majority have seen almost no change in participation despite the unprecedented amounts of money directed at them since 2005.
Hockey, at least, is buoyed by its best set of results for 20 years: both teams reached their semi-finals, with the women taking bronze.
Those teams received £15m in funding from UK Sport, the body responsible for channelling money to elite sport, and England Hockey has attracted several sponsors.
The situation is less rosy for other sports, especially the new ones that needed "host nation" places to compete at London 2012.
Volleyball was arguably the most successful of these, as both its women's indoor and beach volleyball pair claimed a victory, something the handball and water polo squads failed to achieve.
And yet volleyball's governing body, which runs four Olympic and two Paralympic teams on a four-year UK Sport grant of £4.3m, has been forced to wave goodbye to Harry Brokking, the Dutch coach of its men's team. It could not afford him.
The sport does not receive much more for its community work either, just £5.6m coming from Sport England.
So it was overjoyed when London 2012's organisers decided to donate the 7,500 tonnes of sand used at the Games and test events to create, with Sport England help, 35 beach volleyball courts across the South East.
This news, coupled with anecdotal evidence the governing body is getting from its clubs, is providing grounds for optimism. But it will be a long haul.
"We have made unbelievable progress," said Lisa Wainwright, the chief executive of Volleyball England.
"But you can't measure us after four years - give us 12.
"If you haven't got role models like [cyclists] Vicky Pendleton or Sir Chris Hoy the media aren't interested. That is why London was so important. It gave us some profile."
Wainwright's call for patience was echoed by the boss of another British Olympic team sport who asked to remain anonymous such is the sensitivity over funding for sports without obvious "medal potential".
"You can't do anything in sports like ours overnight, and overnight in sport is five years," he said.
One critic of the current funding regime who did not mind going on the record was John Amaechi, the former NBA star.
"British basketball is a series of cottage industries - politically it is a mess," he said.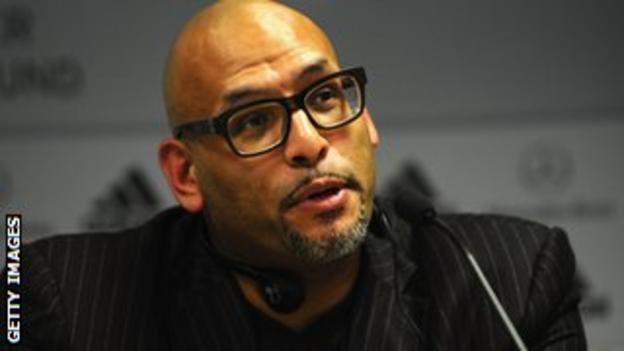 "There is no leadership, and there are too many committees and agendas. But Sport England is culpable too - the goals it sets are absurd.
"The idea you can grow a sport by counting how many people do something for x minutes a week is ridiculous.
"You need to provide affordable places to play and coaching. Constant engagement is the key.
"I am angry about this because there is talent out there, we're wasting it and I don't see any evidence things will be different after the Olympics."
Amaechi's frustration stems from the fact he has provided a model of how a sport like basketball can flourish in an area where football is king.
The Amaechi Basketball Centre near Stockport, where he grew up, is Britain's only purpose-built venue for the sport. After more than a decade fostering community links, the centre is used by 3,000 players a week.
England Basketball, on the other hand, was one of the governing bodies that had its Sport England funding reduced for failing to hit participation targets.
Nobody is suggesting this is easy, or that a country of 60 million people can be good at everything.
But there will be a very short-lived legacy to London 2012 without a co-ordinated strategy for encouraging people to try a sport for the first time, or tempt them back, and then keeping them interested.
England Hockey's Woodford described a "virtuous cycle for grassroots participation".
"Success at elite level leads to visibility, and that gives you a chance to boost participation, which should help you succeed in the future," she explained.
Sounds simple, doesn't it? And yet we are still waiting for our first winner in the men's singles at Wimbledon for 86 years.